What's one skin care brand I think deserves more hype? It has to be Paula's Choice. They are a research driven skin care brand that uses proven effective ingredients and no-nonsense fillers. Additionally, they are also fragrance free, which is surprisingly hard to come by in the skin care space. They purposely don't use abrasive exfoliants like pumice, nut shells, salt, and other harsh natural compounds. Essential oils? We don't know her! Overall, they have something for all skin types and concerns, but their meticulous attention to irritating ingredients make it an obvious brand for those with sensitive skin.
This post has been many years in the making because I've tested so many of their products, yet still only a fraction of their entire line. Here's a breakdown of the best of Paula's Choice skin care I can recommend. Paula's Choice is also Leaping Bunny certified cruelty free.
This is one of my all time favorite serums. It's insanely nourishing and adds so much plumpness to my skin. I look and feel hydrated and supple. Your skin feels like it just drank an electrolyte-rich glass of coconut water. It's magic in a bottle. Peptide Booster is my absolute favorite product by Paula's Choice.
Probably the #1 seller from the brand and something that I can also personally recommend. This salicylic acid toner is so different than what you might expect. It helps clean your pores without stripping your skin. Never feels stingy. It helps keeps my skin clear and leaves me with that glass skin finish. Flawless and hydrated. I love it!
I've loved this serum since it was in the old silver bottle packaging. It's another powerhouse serum from Paula's Choice that noticeably improves the elasticity and bounce of my skin. Perfect for layering on mositure.
This moisturizer feels like a whipped cloud! It's lightweight and extremely softening. Because I deal with both dryness and oils with sensitive combination skin, this moisturizer leaves me with a smooth barrier perfect for everyday. My skin goes through a lot with both intense retinoid usage and eczema, but this stuff keeps me plumped and supple.
This is a recent discovery. I've been testing this cleansing balm out for the past month and it's amazing. No fragrance, no nonsense. Immediately melts into an oil upon contact with the skin and rinses clean. It's a lot less clingy than other cleansing balms.
Gel to cream cleansers are my favorite for PM use, and this one is perfect to use after your cleansing balm. It's frothy and foaming without stripping your skin's moisture barrier.
This serum is so unique! It uses both azelaic and salicylic acid to brighten and smooth the skin, clearing up congestion and breakouts in the process. Unlike other acids and serums, this one isn't sticky, stringent, or heavy. Perfect for AM & PM.
This gel moisturizer is extremely light in texture and melts effortlessly into the skin. I would recommend this for those with more oily skin, or even using this as a lighter moisturizer for day. Sometimes it's just not enough for me at night.
I really love this eye cream for helping firm the skin around my eyes. It contains retinol, ceramides, and vitamin C to deliver some extra brightening and hydration to the area.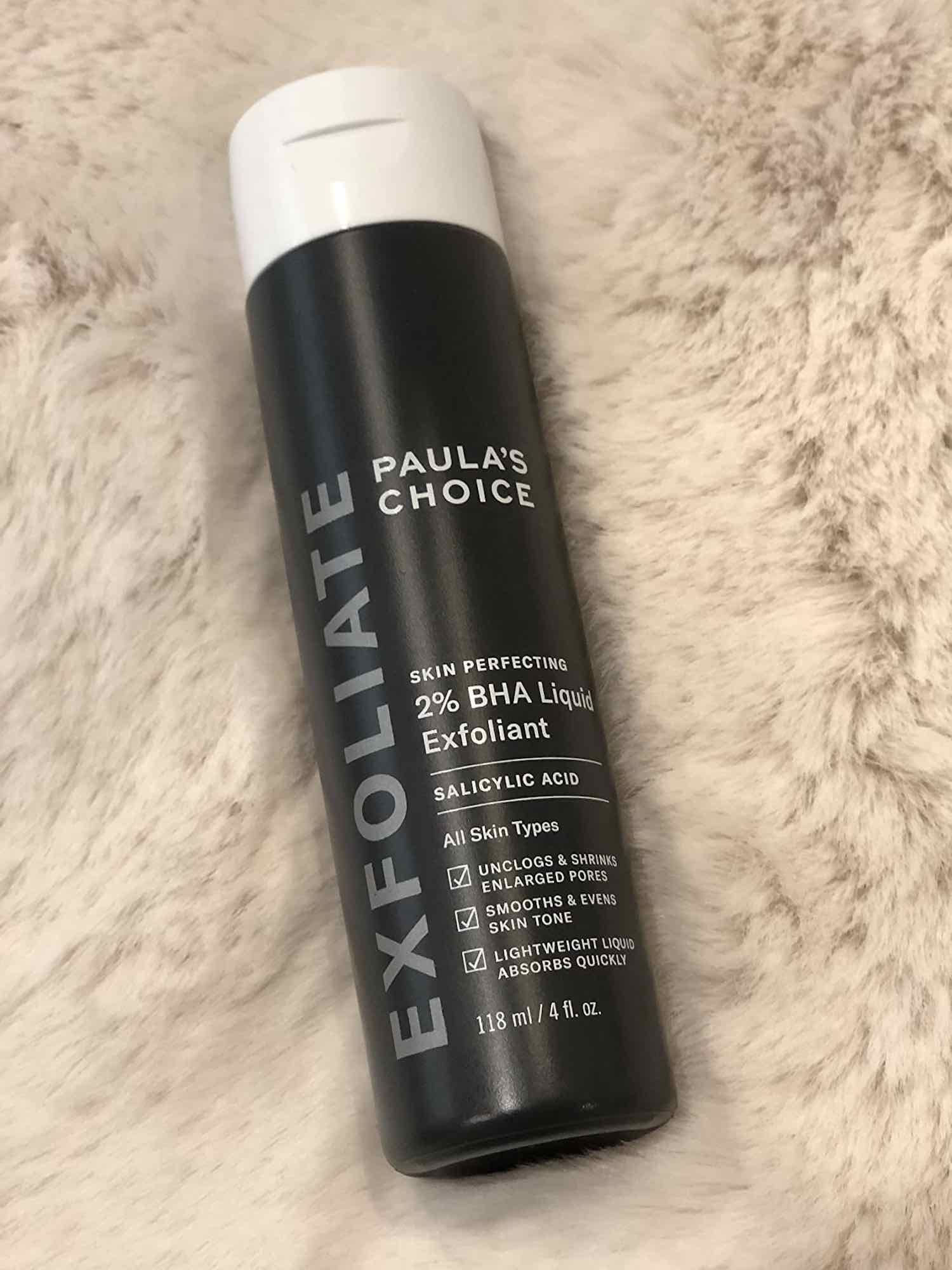 I've tried a lot but it's just a small amount relative to the entire line. The next Paula's Choice products I want to test next are their face oils, sunscreens, body moisturizers, and CBD line. What are some of your favorites from the brand?
Like this post? Don't forget to flip through some more of my best of beauty brand series. I've shared my favorites of IT Cosmetics, La Roche-Posay, Derma E, Juice Beauty, 100% Pure, Fresh, Colleen Rothschild, Rituals, and Pixi.