What You Get In The How To Monetize As A Microinfluencer E-Book
A 16 page easy-to-follow PDF manual to the 3 most common pillars of monetization
A list of 24+ influencer platforms and marketplaces to sign up for to get real paid sponsorships, even with a small audience
A guide to immediately setting up affiliate links that can support you either as a passive income or as a primary income stream
Tips on negotiating rates, usage rights, exclusivity terms, and navigating other partnership nuances
Best practices for pitching your dream collaborations, and promoting repeat business
Real advice from an experienced blogger and marketing professional with over 15 years social media experience
How It Works
Once you purchase the How To Monetize As A Microinfluencer E-Book through the link above and you will receive a downloadable PDF file via email.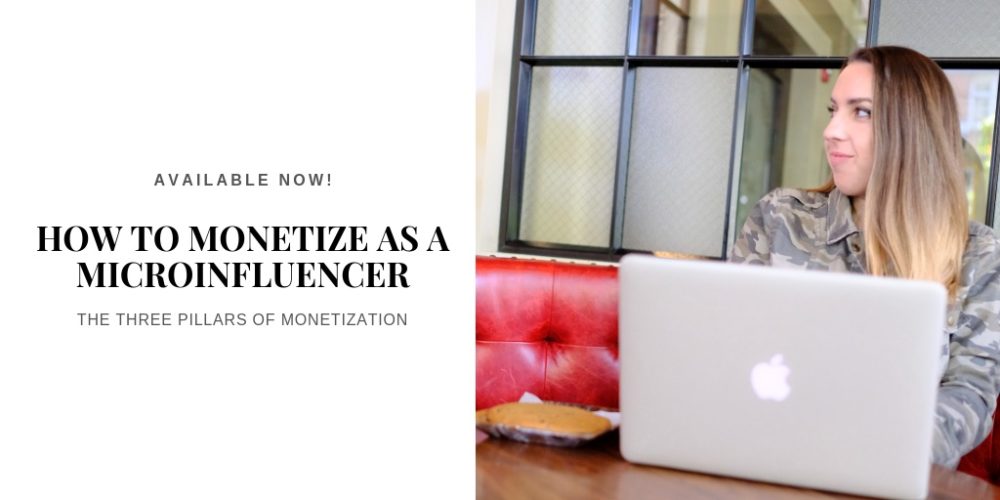 What Bloggers Have To Say About How To Monetize As A Microinfluencer
I've known Chelsea for a few years and she's honestly the most driven, savvy, and giving blogger I've ever met. She freely shares information that other people hoard, because she believes in community and that when one of us wins, we all win. Her advice and support has been crucial in my own growth as a blogger. This is why I'm so excited for her monetization guide – her focus has always been on monetization rather than extreme growth, and she's been wildly successful in securing paid partnerships with brands even as a microinfluencer. Her guide is simple, straightforward, easy to follow, and gives you actionable steps rather than inspirational fluff. If you're trying to make money from your blogging endeavors but don't yet have a huge audience, I highly recommend purchasing and following this guide. Thanks Chelsea!! — Julia O Test
Chelsea is incredible. I can't say enough good things about her — she is so smart and more importantly, so kind and generous with her knowledge. She's been a wonderful friend and colleague in navigating this blogging world. I always look forward to our mastermind calls where we can plan and strategize together. She is full of actionable advice and real tips. She's just the best! I have no doubt this eBook will be a true resource for anyone wanting to get started in blogging or develop their online presence even further. — Mae Badiyan
I met Chelsea through the SF blogging sphere, and since day one, Chelsea has been my go-to for tips and trips in improving my marketing game. When I am in a creative rut, talking to Chelsea kicks me back into gear and motivates me to approach blogging, and micro-influencing differently and with a fresh perspective. I've been lucky enough to see how she develops her content when traveling and seeing how she maximizes her time when developing content and how she coordinates her marketing strategy. Chelsea is the motivational blogger friend you need in your corner. I just picked up my copy of her guide and I am excited to utilize the tips she has written out instead of having to refer to my own notes of what she has shared with me on my phone! — Brandy Saldana
Blogger Resources, From Blogger To Blogger
Need even more blogging resources? I've compiled a list of all the best tools bloggers of any size can use. This is something I offer for free. This list includes tips on domain hosting, content management platforms, social media tools, affiliate network recommendations, and more. For video creators, I also share royalty-free music sources and browser extensions for YouTube. My E-Books offer a more in-depth guide, so be sure to visit the free resources as well.
More E-Books Coming In 2022
Stay tuned and join my newsletter to be informed of new E-books releasing in the future. These tools aren't just limited to helping bloggers. Online resellers, livestreamers, students, and stay at home parents can use these tools as well. Plus anyone else looking to make income or grow an audience online, these may be helpful to you too!