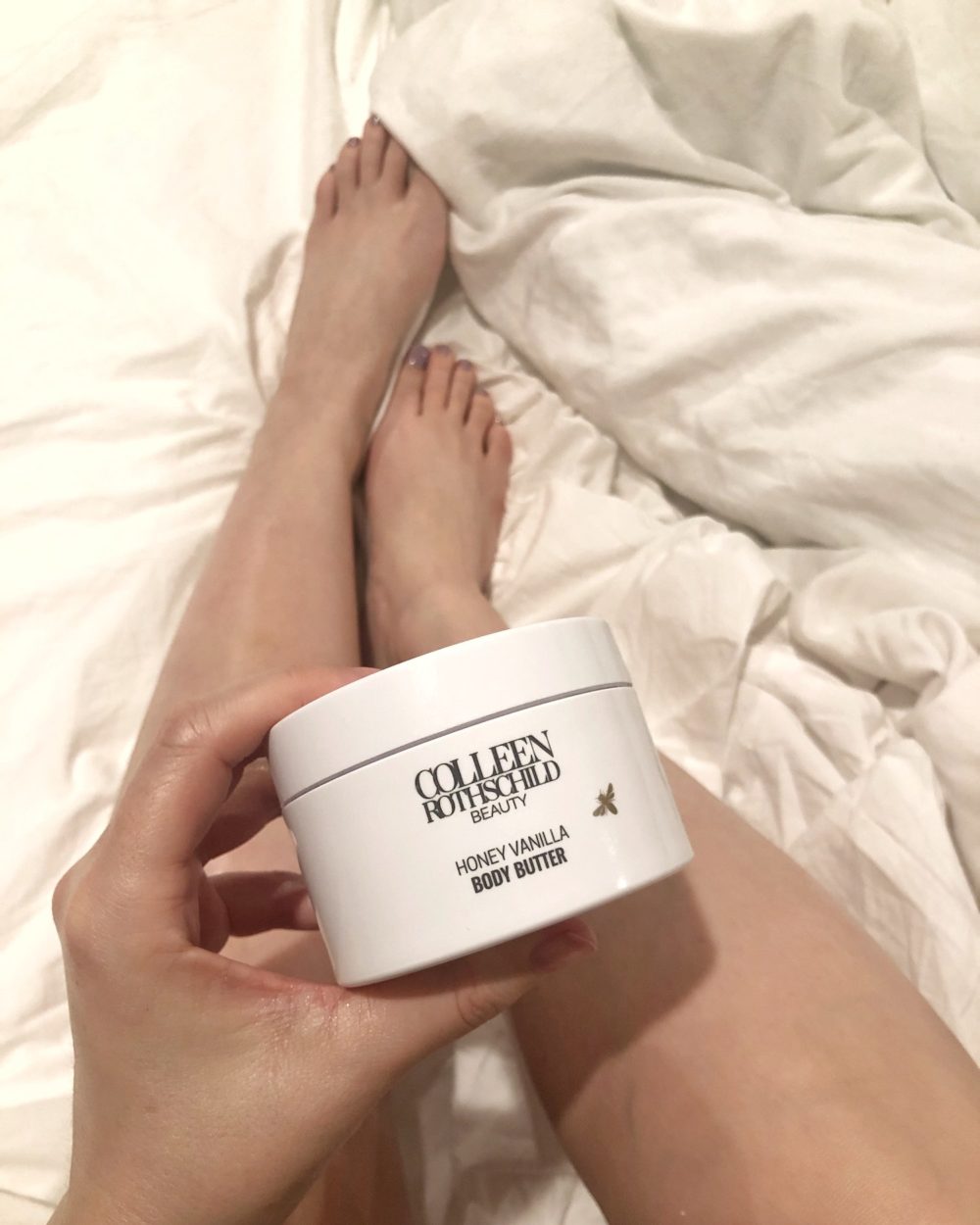 Colleen Rothschild is a beauty brand I recommend again and again, so it was about time I shared an updated list of my absolute favorites. If you like a little luxury at-home, this is the brand for you. I've been a fan of Colleen Rothschild for many years now, first appearing on the blog in 2016. Over the last few years CR has expanded from just skin care, hand cream, and candles, now into body care and even hair care. I've tried about half of the line and here are my absolute favorite skin care, body care, and hair care to recommend from Colleen Rothschild.
The best part? Right now you can take advantage of the Colleen Rothschild Best Sellers Sale. Just use code BESTSKIN25 for 25% off CR's best sellers, including the cleansing balm, face oil, and mandelic serum. Shop now because the sale ends Sunday, April 5th.
Best of Colleen Rothschild Skin Care

New to Colleen Rothschild? Start here. Whether you wear a full beat glam or just regular daily sunscreen, you really should be double cleansing your face at night. Double cleansing allows you to loosen up and wash away every bit makeup, sunscreen, and debris off your face. Use this on dry skin, massage gently with a small splash of water, and wash away with a warm washcloth. Follow up with your favorite cleanser afterwards. It feels like a mini facial in no time at all.

One of my all time favorite facial oils. It combines the best restoring properties of 9 different oils including jojoba, moringa, marula, and more.

This serum is so great for exfoliating and giving your skin some extra glow. It delivers a little tingle but nothing too crazy. Use it before Face Oil No9 for best results!

This mask smells amazing and works so well. Anytime I'm experiencing dull or lackluster skin, I reach for this AHA based mask. It tingles a little bit and leaves me glowing and more balanced as a result.
Best of Colleen Rothschild Hair Care

I was shocked by how much I enjoyed this product. It's deeply nourishing without being heavy or waxy. I use it once a week in place of conditioner. It leaves my hair so shiny, soft, and touchable! It smells heavenly, as well.
Best of Colleen Rothschild Body Care

I drench my body in this stuff every night before bed and my skin is so lovely the next morning. It smells divine and feels amazing. A little bit goes a long way!

If you want to make your everyday shower a spa-level experience, use this body wash. It's so luxurious and moisturizing, plus it smells like a dream.

Do you have any favorites from Colleen Rothschild? Please let me know in a comment — I'd love to check it out! Thanks for reading, and be sure to check out some of my other skin care and hair care content before you go.