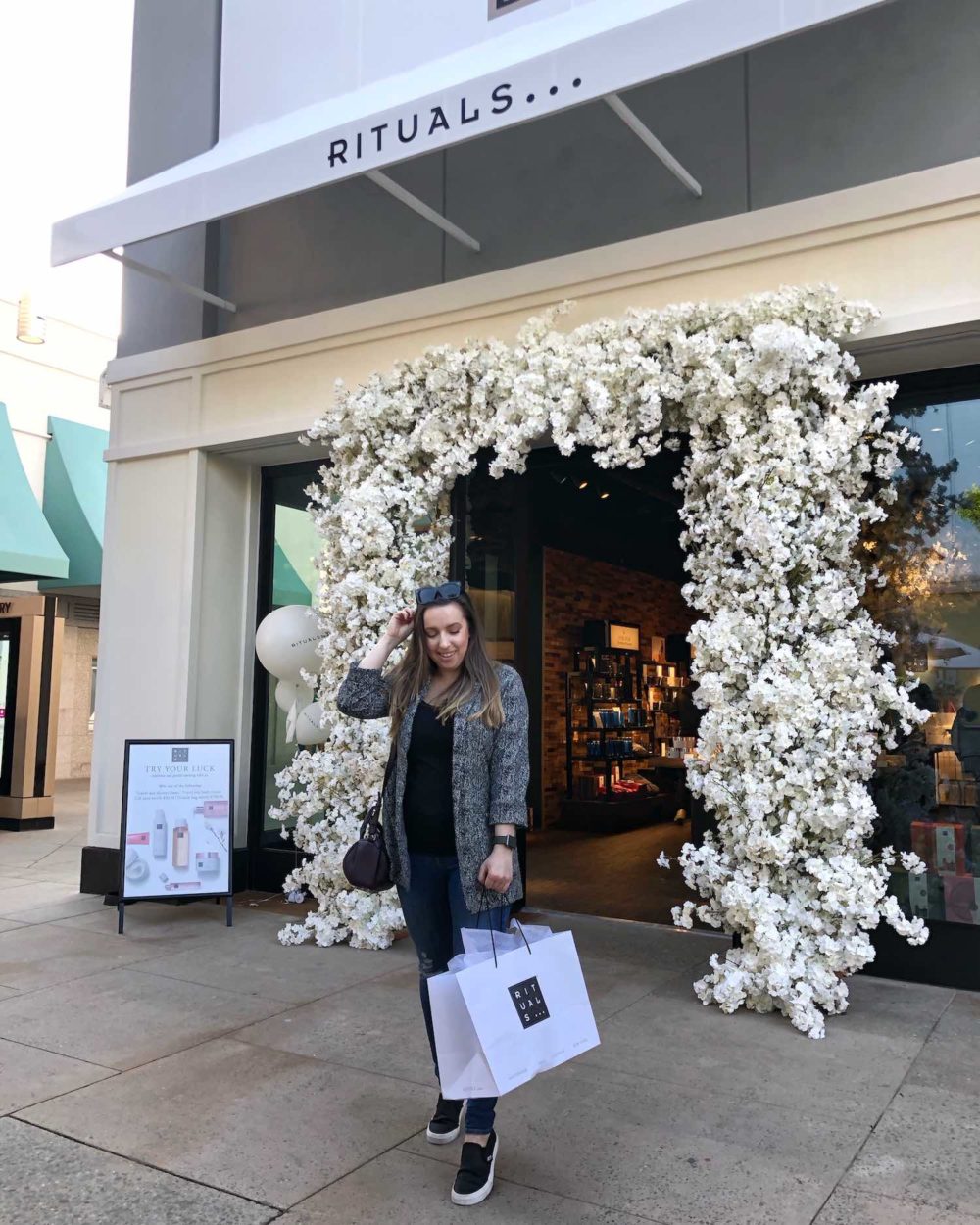 Are you a scent person? Do you like pretty things? Rituals is the skin and body care brand for you! I've been a long time fan of the brand since discovering it at Barneys New York five or so years ago. Now the brand has a footprint in the US, but at the time Barneys was the only place to get it, otherwise you had to go overseas to shop the Dutch-based products. I like to say, if you're ready to graduate from Bath & Body Works products, Rituals is the more elegant next level of body care and candles.
In terms of my favorite Rituals scents, I have many. Ritual of Yalda was a winter 2018 limited edition scent that has to be my ultimate favorite; it smelled like warm and seductive, with notes of pomegranate and watermelon. From the permanent collection, Ritual of Happy Buddah is another I love. It smells like sweet citrus and cedar, which is both energizing and seductive. Ritual of Karma is another standout that's delicate, elevated, and clean. It smell super lovely, of lotus and white tea. Ritual of Ayurveda is yet another favorite, with notes of Indian rose and sweet almond oil.
Not sure where to start? I highly recommend visiting one of their beautiful stores to sniff and sample everything. There are four locations in the Bay Area: San Francisco Westfield Center, Stanford Shopping Center, Westfield Valley Fair, and Broadway Plaza Walnut Creek.

Rituals Foaming Shower Gel

Rituals Shower Oil & Body Oil

Rituals Body Scrub

Rituals Hand Soap

Rituals Candles

Rituals Gift Sets
One thing I really enjoy about this brand is that they promote the ritual of self care, top to bottom. They use beautiful but also recycled materials, and some products even have refill options to minimize waste. While I haven't tried any of their facial skin care yet, I do have many body care favorites shown above.
Have you tried anything from the brand? I would love to know in a comment below! Be sure to read some of my other skin care and body care content before you go.