Treatment provided by Skin Refine Medspa
Maybe she's born with it, maybe it's expertly done facial fillers! I recently got the opportunity to try RHA fillers at Skin Refine Medspa and I'm excited to tell you all about this new "designer filler" product perfect for giving you that subtly smooth and natural look.
RHA filler, part of the RHA Collection by Revance Cosmetics, is a line of dermal fillers made with hyaluronic acid that is designed to treat dynamic lines and wrinkles on the face. It is the only FDA-approved hyaluronic acid filler for dynamic lines, wrinkles, and folds. The RHA Collection is formulated to adapt to the dynamic movements of the face, creating long-lasting and natural-looking results. Depending on the area of the face, your injector may choose to use the different products in the line: RHA Redensity, RHA 2, RHA 3, and RHA 4.
RHA filler is a type of dermal filler and the 'RHA' stands for resilient hyaluronic acid. The advanced formulation and manufacturing of these HA fillers are designed to mimic natural hyaluronic acid already in the skin. As we age, the occurrence of this HA is reduced. RHA is an option to help with both wrinkles and volume loss. It's a great filler option to help give that smooth and soft natural look around places like the nasolabial folds, cheeks, or near the mouth.
How long does RHA filler last?
Patients results may last up to 15 months in wrinkles and folds. The advanced RHA formula prolongs the metabolism of the hyaluronic acid dermal filler, allowing it to last longer. However, the duration of the results may vary depending on the patient's metabolism and the amount of product used. I have only had my treatment for about 6 weeks now, so I will observe this more over time.
What are the benefits of RHA fillers compared to other fillers?
Compared to other fillers, RHA fillers have many benefits. RHA fillers are made with an advanced formula that more closely mimics natural hyaluronic acid than traditional fillers, making them more malleable and resilient. They can give a much more natural look than other fillers due to their similarity to naturally occurring hyaluronic acid in the skin. Plus, RHA fillers can last up to 15 months compared to 6-12 months for traditional fillers.  RHA overall targets both smoothness and volume loss, so it is one brand with specific product lines that can be used in varying areas of the face.
What are the side effects of RHA filler?
The most common side effects are injection site bruising, redness, and swelling. I took arnica tablet supplements before the treatment to minimize bruising. Immediately after the treatment, I took Tylenol after to help with the swelling. My bruising and swelling lasted about two full weeks, with the first week being the worst of it.
You will need to avoid putting excess pressure on your face during the recovery process. And as a usual side-sleeper, I had to prop some extra pillows up around me in order to sleep on my back on the nights immediately following the treatment.
Where did you get RHA filler done on the face?
RHA filler treatment and technique is always a customized service between you and your injector. The treatment plan will depend entirely upon your face shape and those specific needs will determine what you get and where it goes on the face.
For my personal face shape and goals, we are trying to help build volume, improve smoothness, and lift the shape of my face slightly more into a heart shape. Adding volume to the mid shape helps support the eyes. My long term goal is to balance out the heaviness in my face, which lays on the bottom half, and strengthen my jawline contour.
My two biggest treatment areas were cheeks and chin. We first applied numbing cream to prepare for the treatment.
For my cheeks, we did a full correction. The injections took place around the eyelid-cheek junction, an area similar to where someone may get botox crows feet injections. This has smoothed out my cheeks, lifted my cheek bones, and even helped with hollowness under my eyes. Overall, it has added much more definition to my mid face.
For my chin, we focused on adding forward protrusion. As I naturally have a pretty soft jawline and receded chin, this filler placement and technique helps strengthen my face shape without adding bulk to the lower face. This gave a huge improvement to my side profile as well, which is now appearing more balanced with the natural protrusion of my nose and lips more closely matching my new chin shape.
How much RHA filler did you get?
This will vary from patient to patient and their short term and long term goals. For my initial treatment last month, we used 5 syringes. Over time, the patient will use less and less product for touch ups when in maintenance mode.
RHA filler before and after
Here's a look at my RHA filler before and after results. Look closely at the differences in the cheeks and chin area.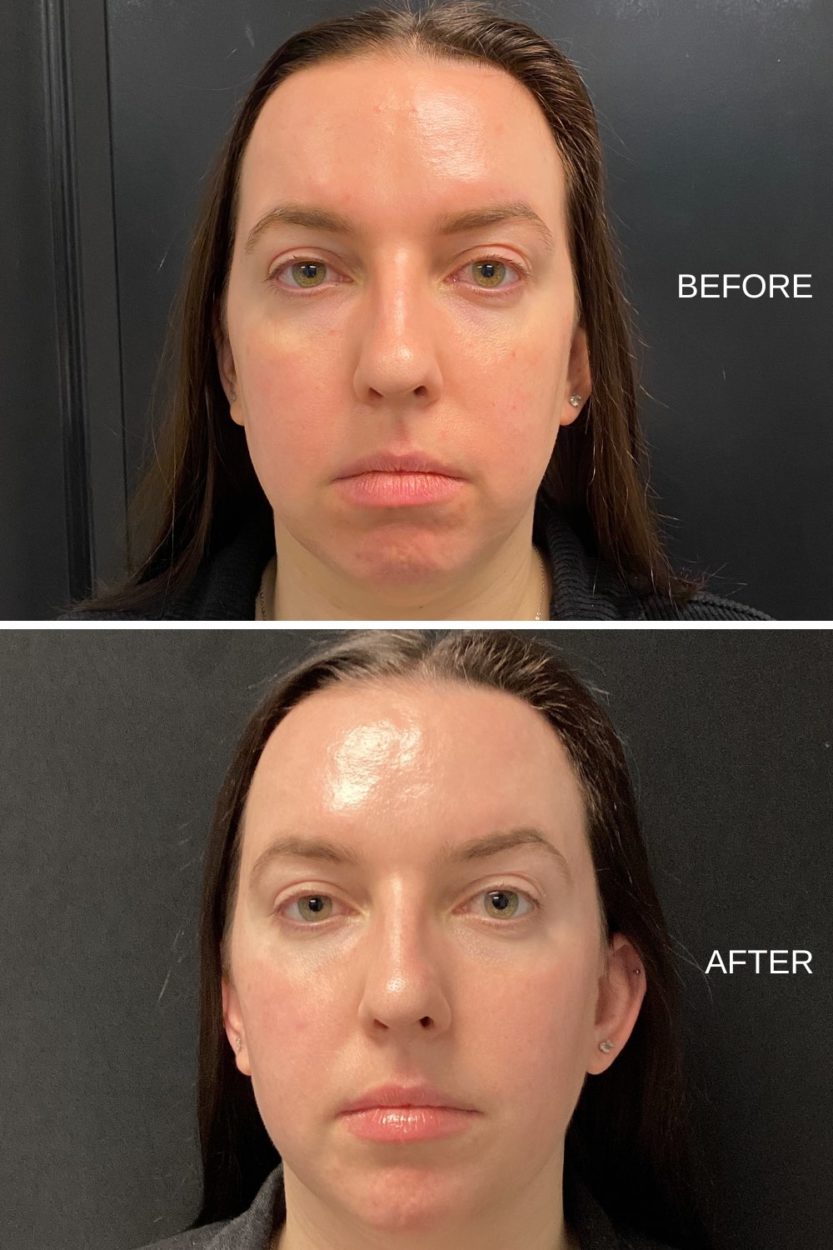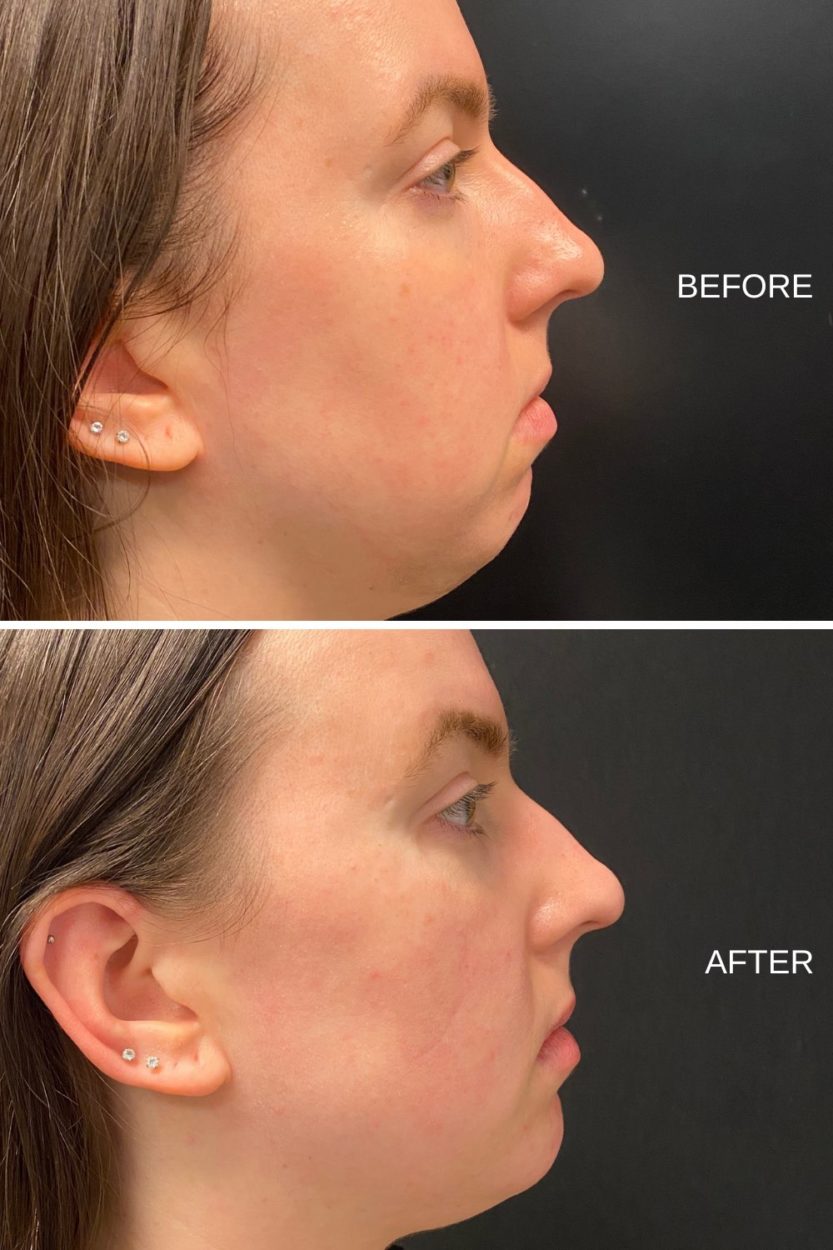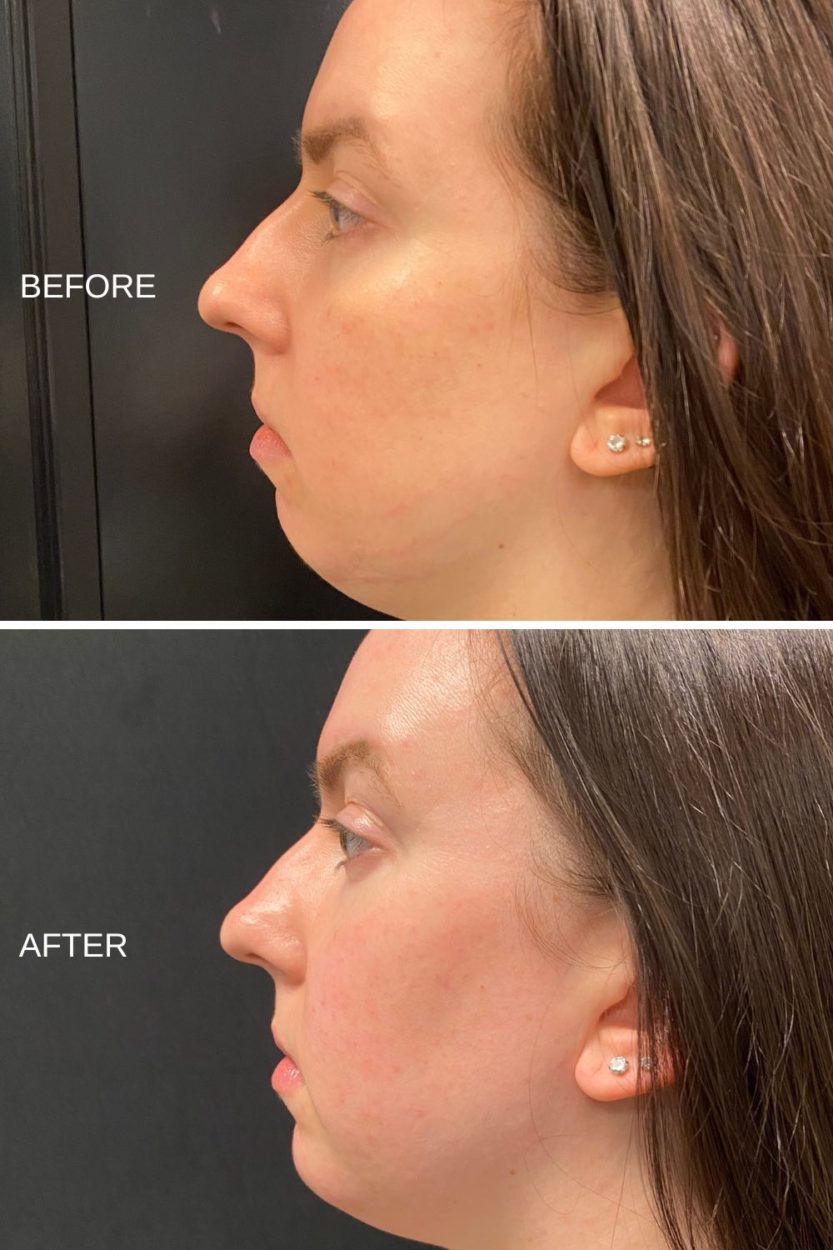 How much does RHA filler cost?
Pricing will depend on how many syringes of RHA filler are needed for the desired effect. Pricing is similar to that of other fillers and Skin Refine Medspa often runs promotions, so contact them for a free consultation and mention my name and this blog post when you book.
Where did you get RHA filler in the Bay Area?
I got RHA filler done at Skin Refine Medspa here in the Bay Area. They are located in Sunnyvale, CA. Jamieson Zumel RN did my treatment. He has also done my Qwo, Botox, and Dysport. Sandra Sayedi PA-C has also treated me for under eye filler and she also does RHA. In addition to injectables and fillers, Skin Refine Medspa offers other kinds of treatments like body contouring, facials, and laser hair removal as well.
Skin Refine Medspa
398 W El Camino Real #106
Sunnyvale, CA 94087
(408) 245-7877
For important safety information visit the official RHA Collection site and call Skin Refine Medspa to request a free consultation. Please leave a comment below with any of your questions.
My goal with dermal fillers is always a natural and subtly refined result. I like looking more well rested with a little bit of enhanced definition around areas I'd like a little more help in, such as the chin and cheekbones. RHA has given me a beautiful softened yet defined look and I am happy to recommend it to anyone looking for a treatment like this.
Hopefully this filled you in on everything you need to know about RHA filler. Need more beauty inspiration? Don't forget to visit some of my other skin care, treatment, and body care content before you go!