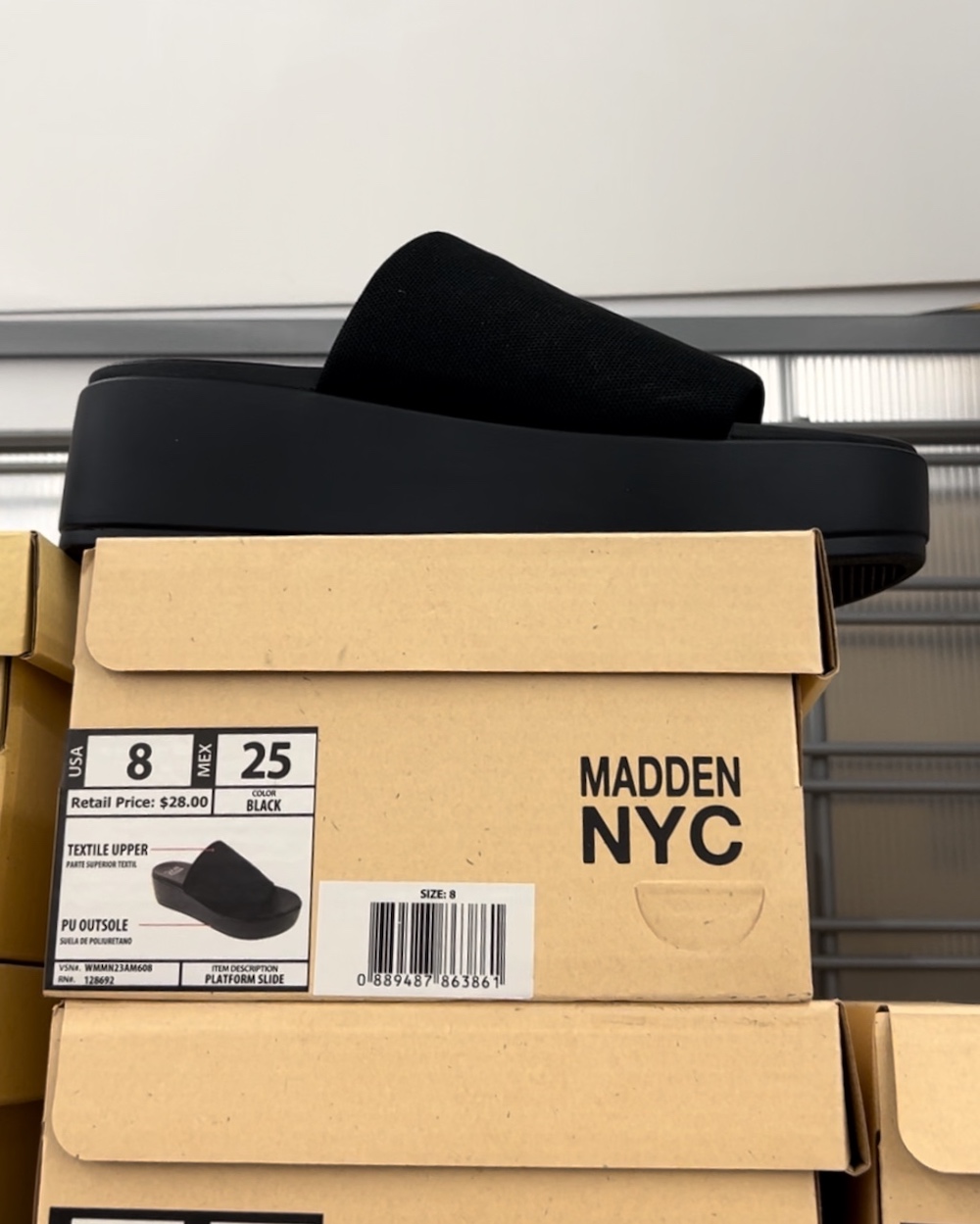 Flatform slide sandals are making a comeback this year, and my inner teenager is screaming. These were the casual it girl style seen on everyone from the Spice Girls to Lizzie McGuire in the 1990s and early 2000s. The flat platform sandals are now back in fashion, with a modern twist. The new flatform slides come in a variety of colors and materials, from leather to velvet to rubber to faux fur. I just grabbed a new pair just this week! Get ready to add some height and flair to your footwear collection with the resurgence of flatform slide sandals.
Flatform Slide Sandals
View this post on Instagram
The fit
Flatform slide sandals are a type of sandal with a flat platform sole and a slide-on design. One of the best things about these casual slides is that they are incredibly comfortable. Unlike high heels or other types of dress shoes, flatforms provide extra support for your feet while still giving you some height.
What's nice about the reimagined flatform slide sandals is that they aren't all sky high. I can't tell you how many times I rolled my ankle in super high flatform sandals back in the day. The new styles for 2023 are a lot more practically designed but still give that great retro look.
Where to wear
Another great thing about these shoes is their versatility. Whether you're heading out for brunch with friends or running errands around town, flatform slide sandals can be dressed up or down depending on your mood.
They also pair well with just about any outfit, here are a few ideas of what to pair these shoes with:
boyfriend jeans
jean shorts
bike shorts
sundress
slip dress
maxi dress
jumpsuit
palazzo pants
capri pants
cargo pants
Where to buy
If you're looking for an easy way to update your wardrobe this spring or summer season, then consider adding a pair (or two) of flatform slide sandals to your shoe collection. With so many different styles to choose from, there's sure to be one that fits your personal style perfectly. I've gathered a bunch of black platform slide sandals to browse and shop from Old Navy, Zappos, DSW, Target, Nordstrom Rack, and more.
From poolside to city streets, this style of slides are making a comeback in all the right ways. And I'm totally here for it. I already have plans to pack these for all of my upcoming summer travels.
In conclusion, flat platform slides are the perfect combination of style and comfort for those warm summer months. With the versatile design, they can be paired with a variety of outfits, from casual to dressy. The added height provided by the platform sole offers both fashion-forward flair and support for all-day wear. Whether you're running errands or enjoying a day out with friends, these sandals provide the ultimate in comfort and style. So if you're looking for a chic yet practical addition to your summer footwear collection, flatform slide sandals are definitely worth considering.
Like this post? Definitely read through some of my other shoe and sandal related posts before you go.