New season, new pieces! I've been sharing try-ons more recently on Instagram and LikeToKnow.It so I wanted to start bringing them over to the blog based on the response. Finding the right fit can be so tough! I'm going through it myself, with recently having breast reduction surgery. I'm trying out a lot of new-to-me brands at the moment, finding different silhouettes and styles that suit my new figure. Cupshe sent me a few new dresses to try out perfect for both spring and summer, but even date night at-home. Here's the low down on each Cupshe dress I got.
Cupshe Dress Try-On Haul
This Cupshe dress looks a lot more expensive than it is. This piece fits a little tight in the arms at the moment, but otherwise it is the perfect sexy maxi dress with a dramatic leg slit. It's a faux wrap dress with a discrete size zip. I can't wait to wear this wine tasting! I wear size XL.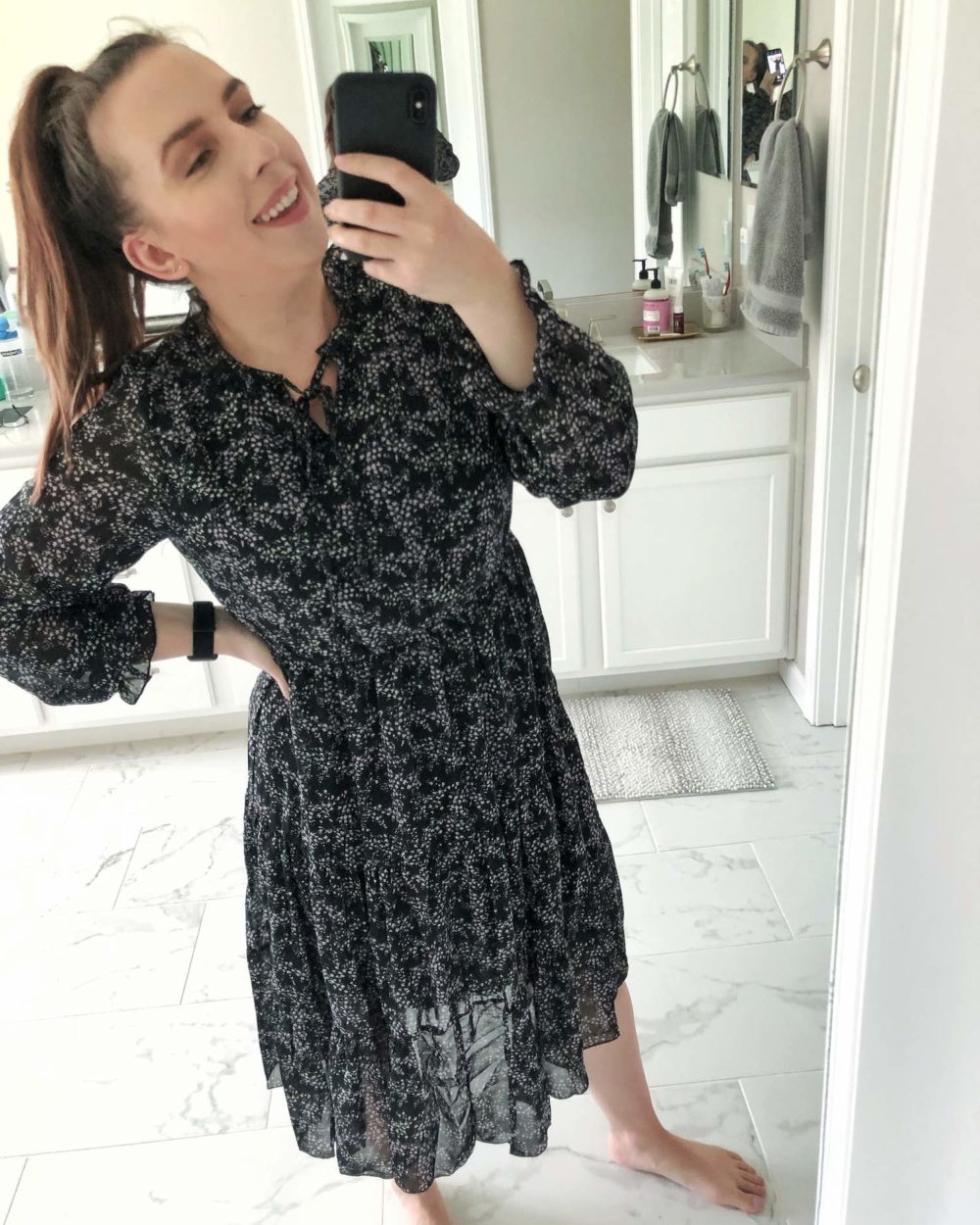 Of this haul, this Cupshe dress hands down the most versatile piece. This floral midi dress has long sleeves and an elasticated smocked waist. I feel covered but not frumpy. The high neckline is also very elegant. This dress would be perfect for the office as well. I wear size XL.
I haven't worn a wrap dress is so long, and I'm so glad I found this one! The fabric is a breezy linen, perfect for a summer dress or beach cover up. This is the dress that shows the most skin, so something for the weekends or vacation. I wear size L.
Lastly here are a few other pieces I'm eyeing from the site at the moment, both clothing and swimwear. Hope you enjoyed this Cupshe dress try-on! Have you shopped Cupshe before? Would you like to see more try-on hauls in the future? I would love to know in a comment down below!
Note: Cupshe sent over these pieces for consideration