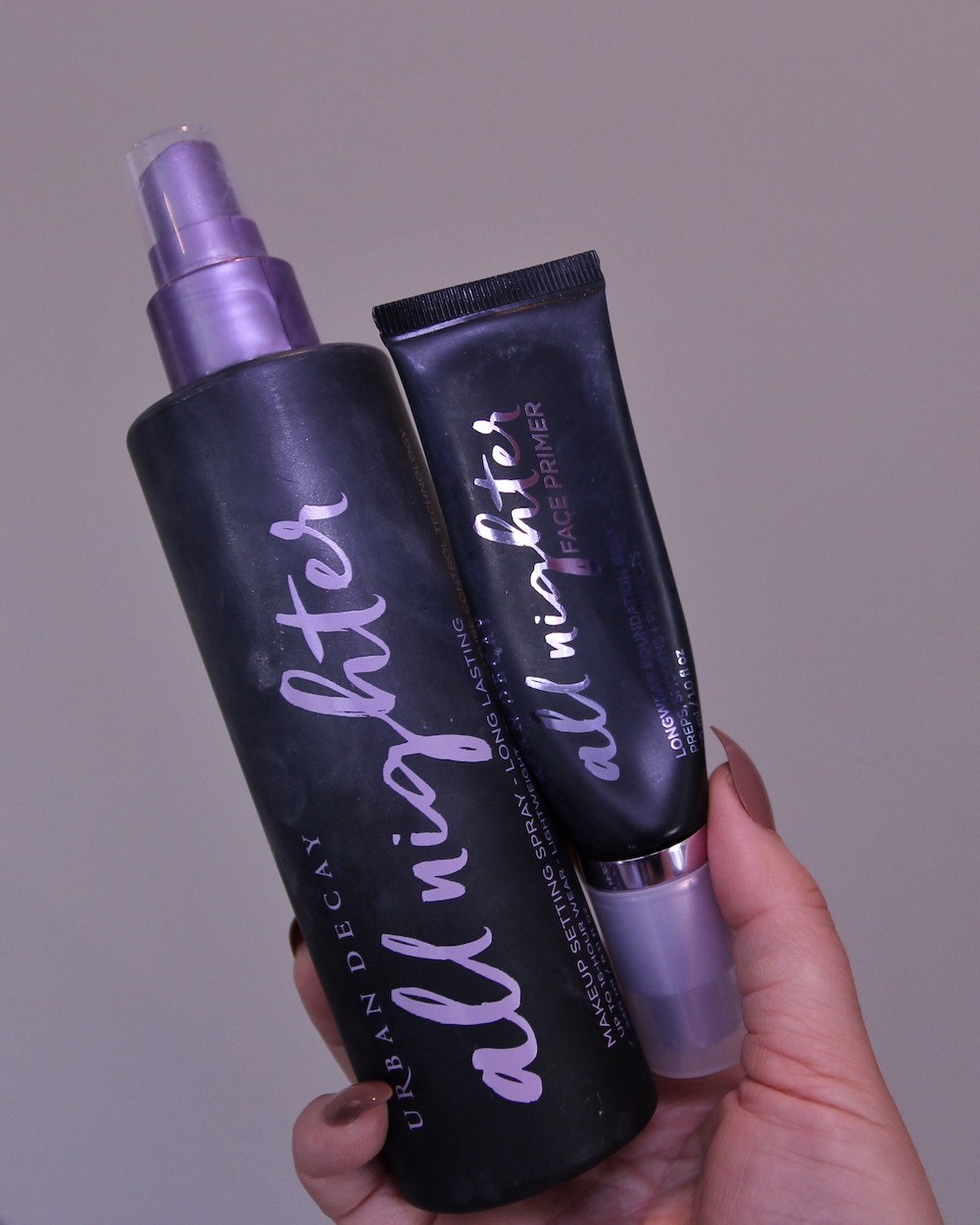 For the next installment of my best of beauty brand series, I'm sharing one of my tip top favorite makeup brands Urban Decay. Urban Decay makes so many iconic makeup products, for both the classic and edgy makeup enthusiast. Ever hear about the best selling Naked Palettes? They inspired an entire era of neutral eyeshadow palettes and an entire series of sequels remixing the original.
Want a grunge smoky eye? Looking for glitters and shimmers? Need waterproof makeup that'll last all day? Urban Decay has you covered. The brand is also cruelty free! Here are my top recommendations from the brand.

All Nighter Setting Spray
This is something from Urban Decay I use every time I do my makeup. All Nighter is like a hair spray, but for your makeup. It sets down makeup to extend its wear time. As someone with oily skin that eats makeup, I can truly see a difference when I use this and when I don't. Comes in various size bottles and occasional limited edition scents.

All Nighter Primer
This is one of my newer favorites from Urban Decay. This is a gripping primer that feels hydrating and nourishing on the skin. It leaves a slightly tacky finish that helps your makeup adhere a bit better. It's unique because so many longwear primers are matte and leave you feeling dried out. I love it. All Nighter Primer is also a powerhouse when used with All Nighter Setting Spray.

All Nighter Waterproof Setting Powder
My secret to avoid those sunglasses marks! I adore this powder for setting my nose and forehead. It's a pressed setting powder with a matte finish perfect for oily skin, warm summer days, or even filming under hot lights. Combined with the All Nighter Primer and All Nighter Setting Spray, this is my holy trinity of longwear makeup essentials.

Naked Ultraviolet Palette
Naked Ultraviolet is my jam! I love the ode to the original Naked palette family and the late 90s early 2000s cyber punk color story. The shimmery purples and pinks are so fun, but the lighter peachy tones are extremely wearable for everyday. Did I mention it comes with a nice quality dual ended makeup brush?

Lash Freak Mascara
If you like thick and voluminous dramatic lashes, Lash Freak is for you. At first the formula was a little too wet for me, but a few weeks in this mascara turned into one of my all time favorites. It's extremely black and full, creating bold lashes that rival falsies. This mascara is not for the tame at heart.

Vice Lipsticks
Good news! Vice Lipsticks have been recently reformulated to be 100% vegan. While I haven't tried the new formula just yet, I've been a fan of these lipsticks for a long time. Backtalk is one of my favorites. It's a perfectly wearable pinky mauve MLBB. The comfort matte formula is comfortable while having opaque creamy coverage in one swipe. This is easily one of my favorite lip products to reach for. These come in 35 shades!

Primer Potion
Creased eyeshadow? We don't know her! If you have trouble with eyeshadows staying on your eyelids, consider an eyeshadow primer. This one is the OG! I've been a fan of this since it came in the genie bottle packaging.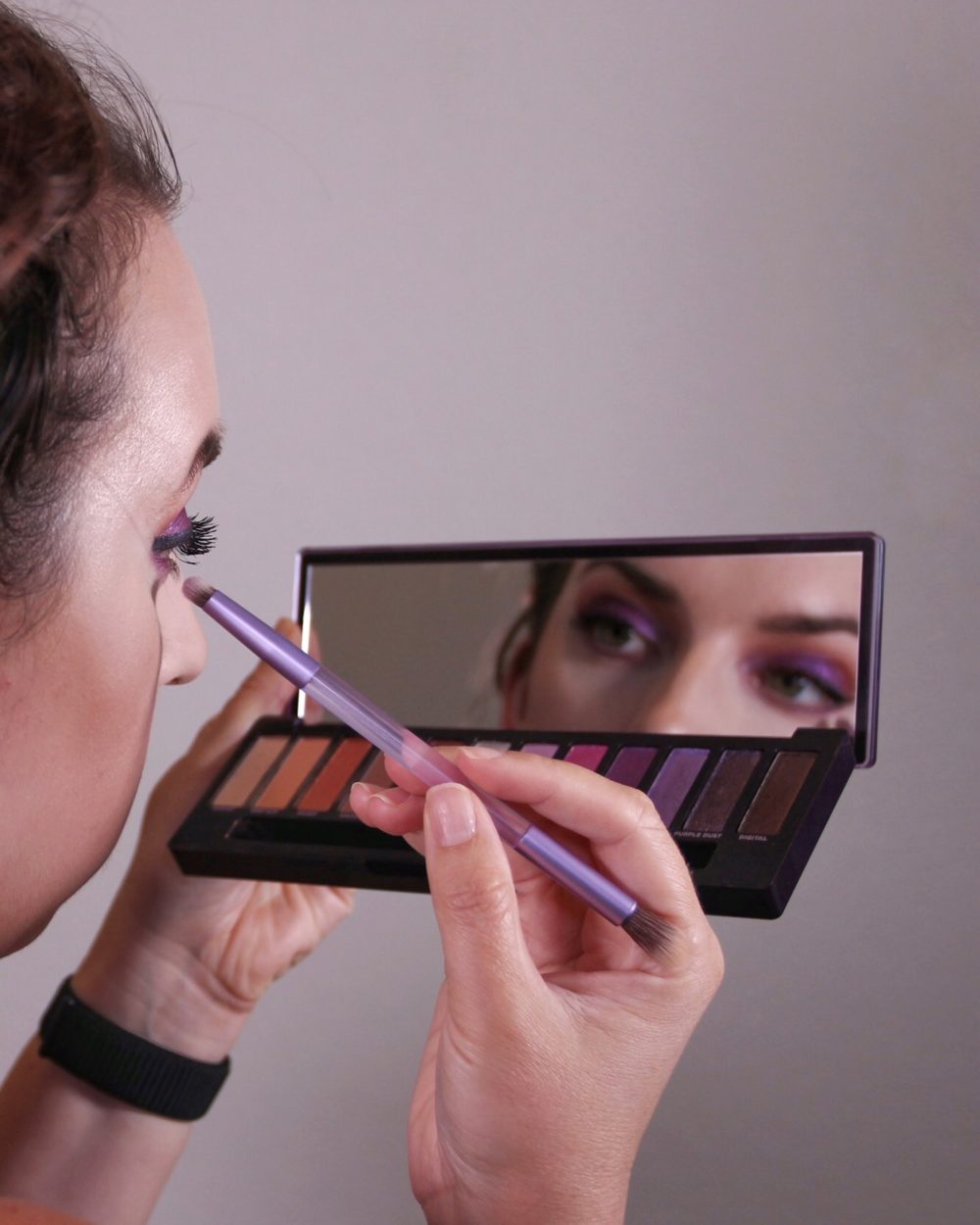 What are your Urban Decay makeup favorites? Let me know so I can check them out. It's been a long time since my original Naked palette but I'm always excited to see what they release next.
Like this post? Don't forget to flip through some more of my best of beauty brand series. I've shared my favorites of IT Cosmetics, Juice Beauty, 100% Pure, and Pixi. If skin care is more of your thing, check out my guides to the best of La Roche-Posay, Paula's Choice, Derma E, Fresh, Colleen Rothschild, and Rituals.