Let me put you on the best lash extensions in San Francisco and possibly the entire Bay Area. Leticia of Leticia's Lash Studio has done my lashes twice now, and she's done the two best lash sets I've ever had. Her technique is to optimize for long term lash health and integrity, so she doesn't put on more lash extensions than your natural lashes could handle. She's got a really cute new studio as well in Potrero Hill, with plenty of easy and free street parking!
Leticia's Lash Studio
701 Pennsylvania Avenue
San Francisco, CA 94107
For my latest set of lashes, we did a full voluminous D curl set. I absolutely love how they turned out! See the full before and after on my TikTok and Instagram. This is the most dramatic set I've ever done, and I can't wait to get them touched up soon. I'm attending a wedding next month and want to have fabulous lashes for all the photos! Not to mention, the overall everyday convenience as a content creator who needs to be camera-ready often. Lash extensions save a whole lot of time in my everyday makeup routine.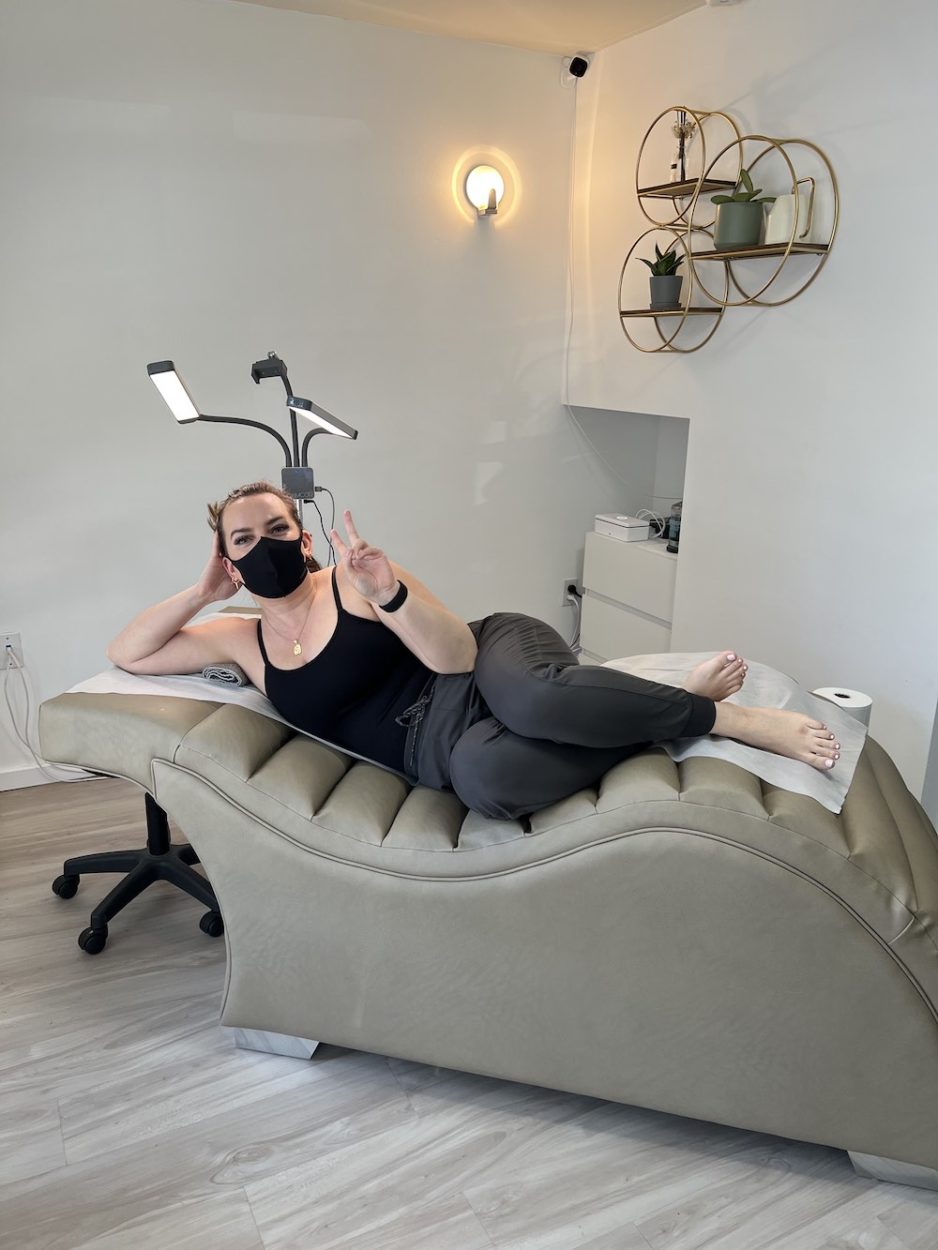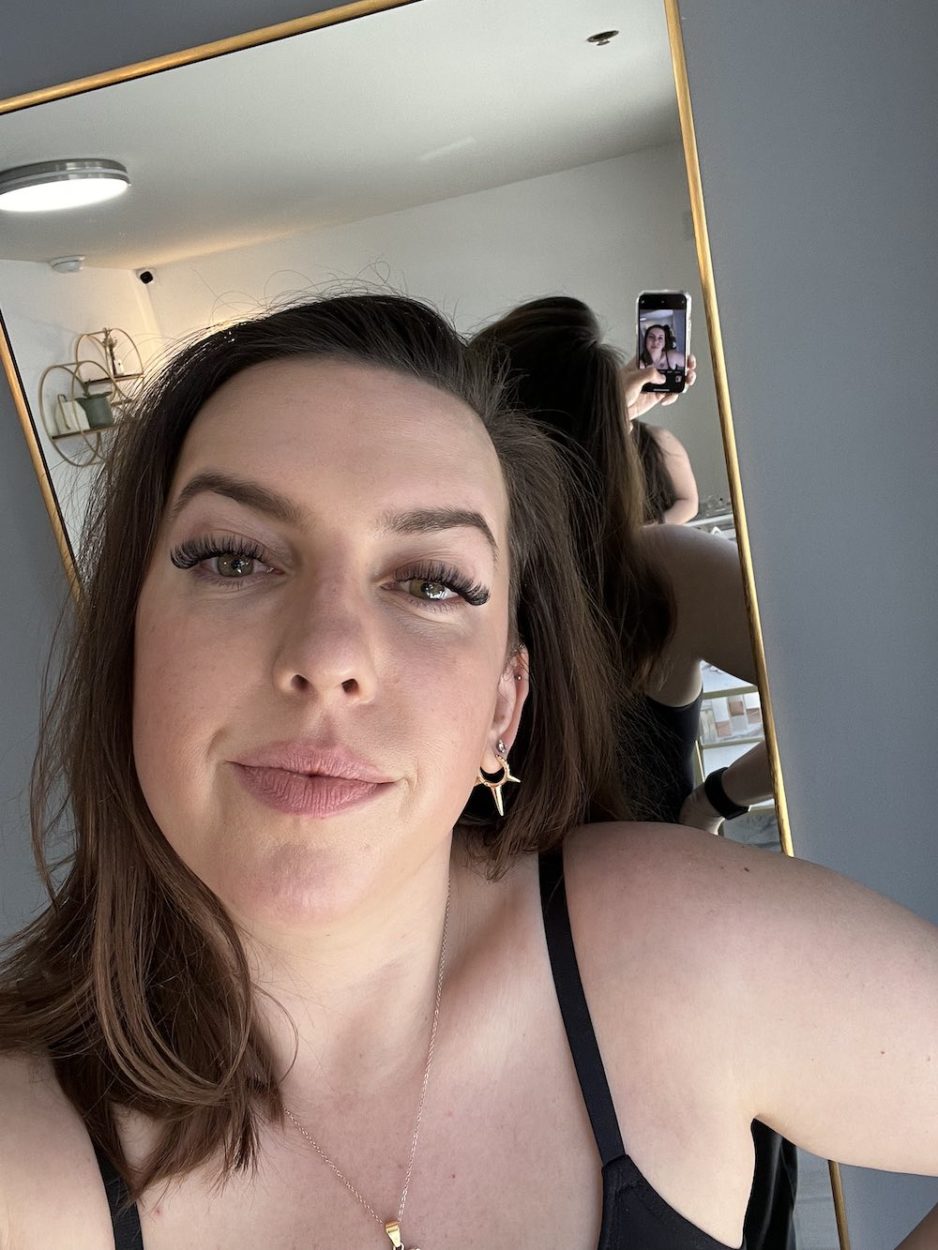 What Are Lash Extensions?
Lash extensions are exactly what they sound like, an extension of your own eyelashes. Much like hair extensions for the hair on your head, a skilled licensed technician will place the extensions on your natural lashes. The treatment can take anywhere from 1-2 hours total with each treatment being fully customized to the client. The extensions themselves vary in material, color, thickness, length, and curl shape.
Unlike with a lash lift where you still use mascara to enhance your permed natural lashes, lash extensions leave you with a camera-ready look around the clock. It's a popular treatment for celebrities or anyone looking to look their best for an upcoming wedding, vacation, or special event.
How Much Do Lash Extensions Cost?
In the Bay Area, everything is a bit more expensive than everywhere else. This price will vary a bit and will depend on exactly what type of lash extension set you get. Every client is custom. Please visit Leticia's website for current pricing. The average price of lash extensions in San Francisco is $175, but ranges typically between $150 to $300.
How Long Do Lash Extensions Last?
This will vary from client to client, but lash extensions on average should last between 4-6 weeks. Extensions will naturally shed with your normal lash growth cycle. Just like with acrylic nails, you can get a "fill" or touch up to stretch your original lash extensions a bit longer. Touch up services cost slightly less and can be done 2-3 weeks after your full set. Take great care of your lash extensions to maximize their lifespan!
Lash Extensions Care Tips
Lash Extension Dos
gently brush out lashes everyday, use spoolie from midway up
use oil-free micellar water to remove eyeshadow
sleep on your back to prevent lash damage overnight
Lash Extension Don'ts
skip the mascara & lash curler, you're already good there!
skip the eyeliner too, you probably don't need it!
do not get lashes wet for first 24 hours post-treatment
no tugging, rubbing, or pulling at your eyes
when brushing lashes, don't go from root because you may snag the bonded area
avoid excess exposure to steam, including facials and long hot showers
do not use oil-based cleansers, makeup removers, & makeup setting sprays
avoid using any fabrics around the eyes, these can snag on your lashes

Have you tried lash extensions before? Where is your favorite place to get lash extensions in San Francisco and the Bay Area? Let us know in a comment below!