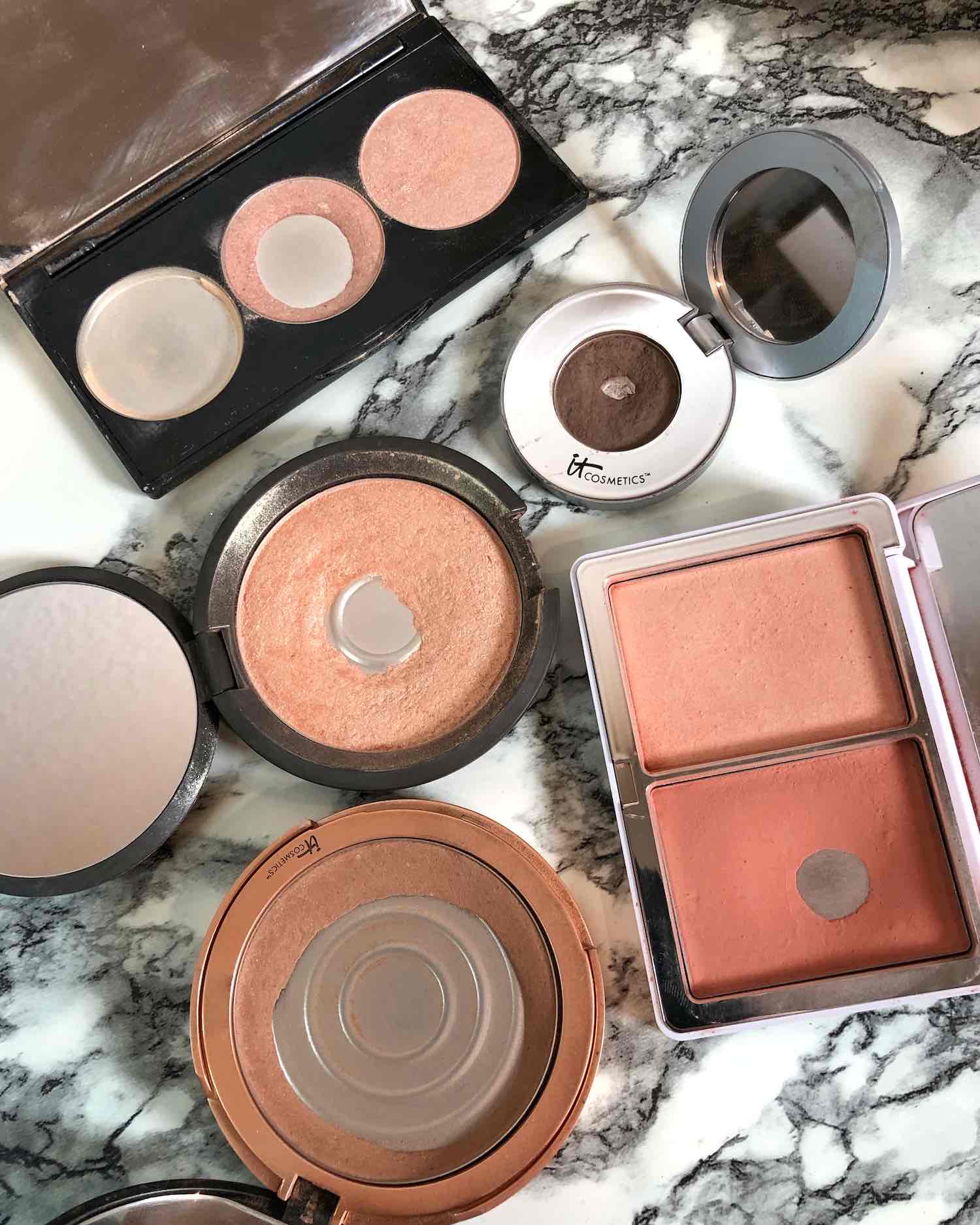 My 2020 Project Pan has come to an end, so here is the finale! Back in January I announced my first ever Project Pan,  a mission to use up 20 different makeup products in 2020. Little did I know what 2020 had in store for us all. Since the 20 products were mostly favorites, they weren't hard to use frequently, but I think my overall makeup wearing habits shifted a lot this year. And for obvious reasons.
Watch the video below for a full recap on the 2020 Project Pan finale. Hopefully this can inspire you to use up makeup you already have versus shopping for more.
Project Pan 2020
Rolling Project Pan 2020 – Additions

In summary, I used up 12 products: 3 primers, 4 CC creams, 4 lip products, and 1 bronzer. There was 1 blush I hit pan for the first time. I decluttered 4 products for a few different reasons. I took into account if the products were working out for me, if they were expired, or their cruelty free status. Since I want to eventually transition to cruelty free makeup, I took the end of the 2020 Project Pan as a chance to cycle out a few products that were mostly used up that are not cruelty free. Combined with regular decluttering of my makeup collection otherwise, I'm pretty happy with my makeup collection at this time. I've downsized a lot on my path towards makeup minimalism and my makeup no-buy since 2017.
So how did we do? How did your 2020 Project Pan go? Want to see another Project Pan for 2021? I'm already considering it, perhaps with slightly different guidelines in place. Stay tuned by subscribing to my YouTube channel so you don't miss future Project Pan content.