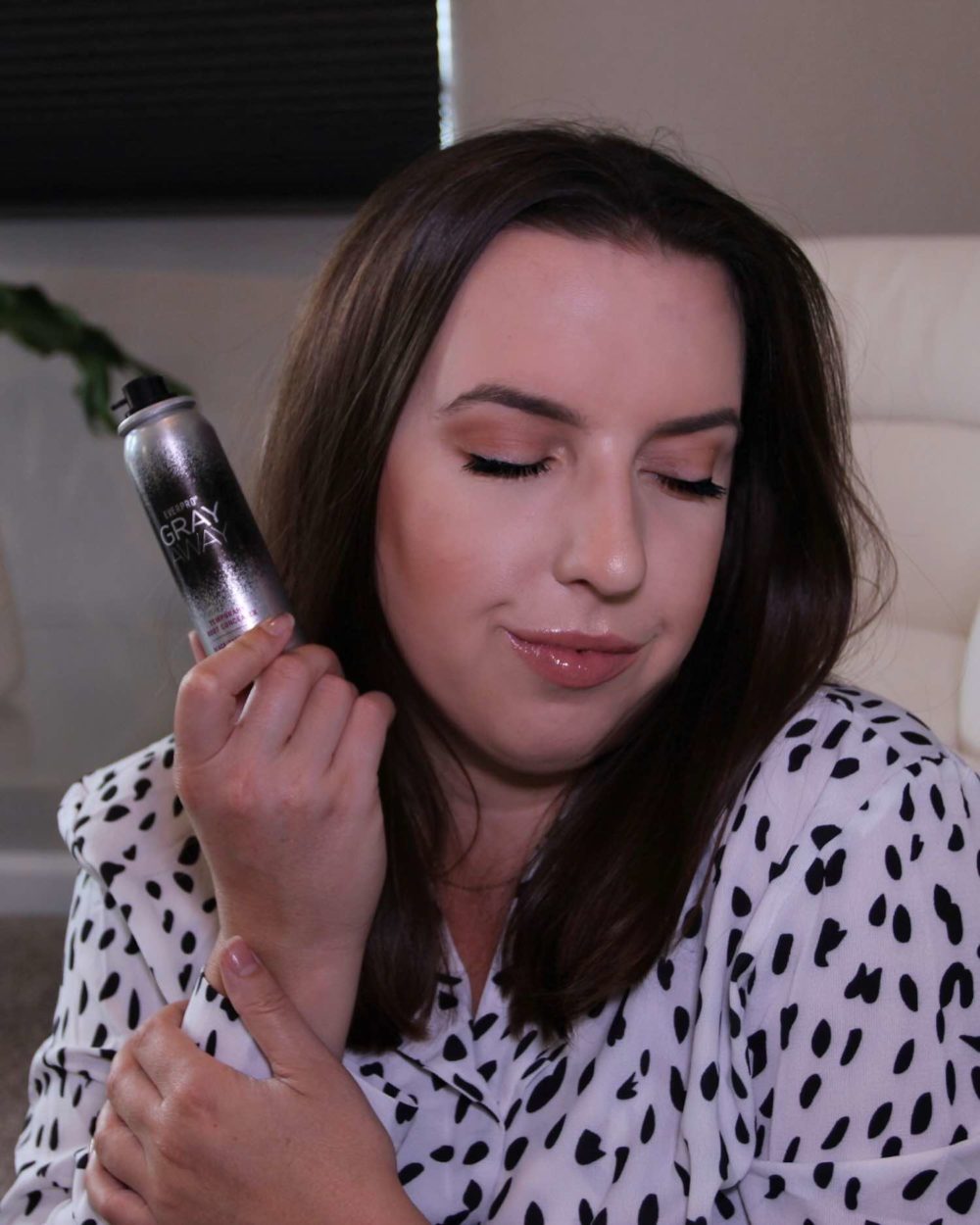 This post was sponsored by Gray Away as part of an Influencer Activation and all opinions expressed in my post are my own.
2020 has been difficult on all of us, and especially our hair. If you're not able to get into the salon as often, or even at all, Gray Away Temporary Root Concealer Spray has you covered. The product is easily accessible at Walmart stores, it's super affordable, and most importantly it delivers a salon-quality look.
The Temporary Root Concealer comes in 3 colors and I use the Black/Dark Brown shade which offers self-adjusting color to cover black, dark brown, and even medium brown hair. I know for me personally, my grays love to grow right around the front of my face and middle part, making them extra visible when they grow in. Since I can't visit the salon at all these days, reaching for Gray Away is the perfect alternative.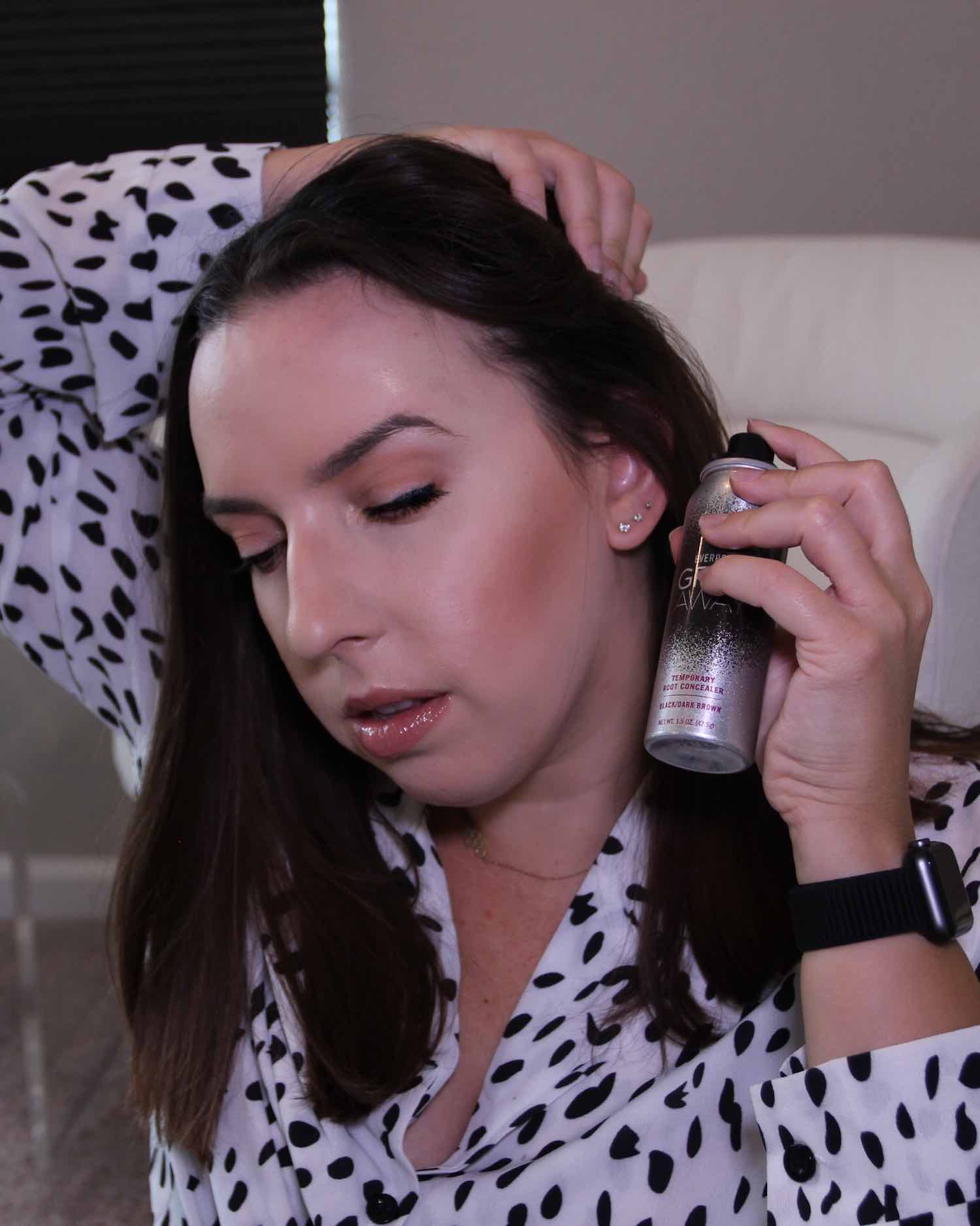 Believe me when I say this product is so quick and easy to use. A dry shampoo application probably takes longer! Shake well and just spray the precision tip nozzle 2-3 inches away from your roots. Use a continuous motion to conceal gray roots and color outgrowth. It dries completely in 2-3 minutes and it'll stay on until you shampoo it out. A bonus to the flawless color, I love how thick and full it makes my hairline look. Embarrassingly enough, in the past I've used dark brown eyeshadow to conceal my gray roots. The problem with that is it doesn't look natural, and it sweats off a few hours into the day. Gray Away Temporary Root Concealer Spray is sweatproof and it's actually made for hair.
Finally, the formula contains zero hash chemicals or dyes making it an optimal solution if you're trying to reduce damage. Earlier this year I discovered some new sparse areas and breakage in my front hairline. I'm trying to be more gentle with my hair. Gray Away is the perfect thing to stretch me between now and my next permanent hair color treatment.
How has this year changed your beauty and hair care habits? While the shift seemed inconvenient at first, I think we're all learning to be more resourceful with self care. Learn more about Gray Away on Instagram, Facebook, and Twitter, and expect to see the Temporary Root Concealer Spray in an empties video soon.