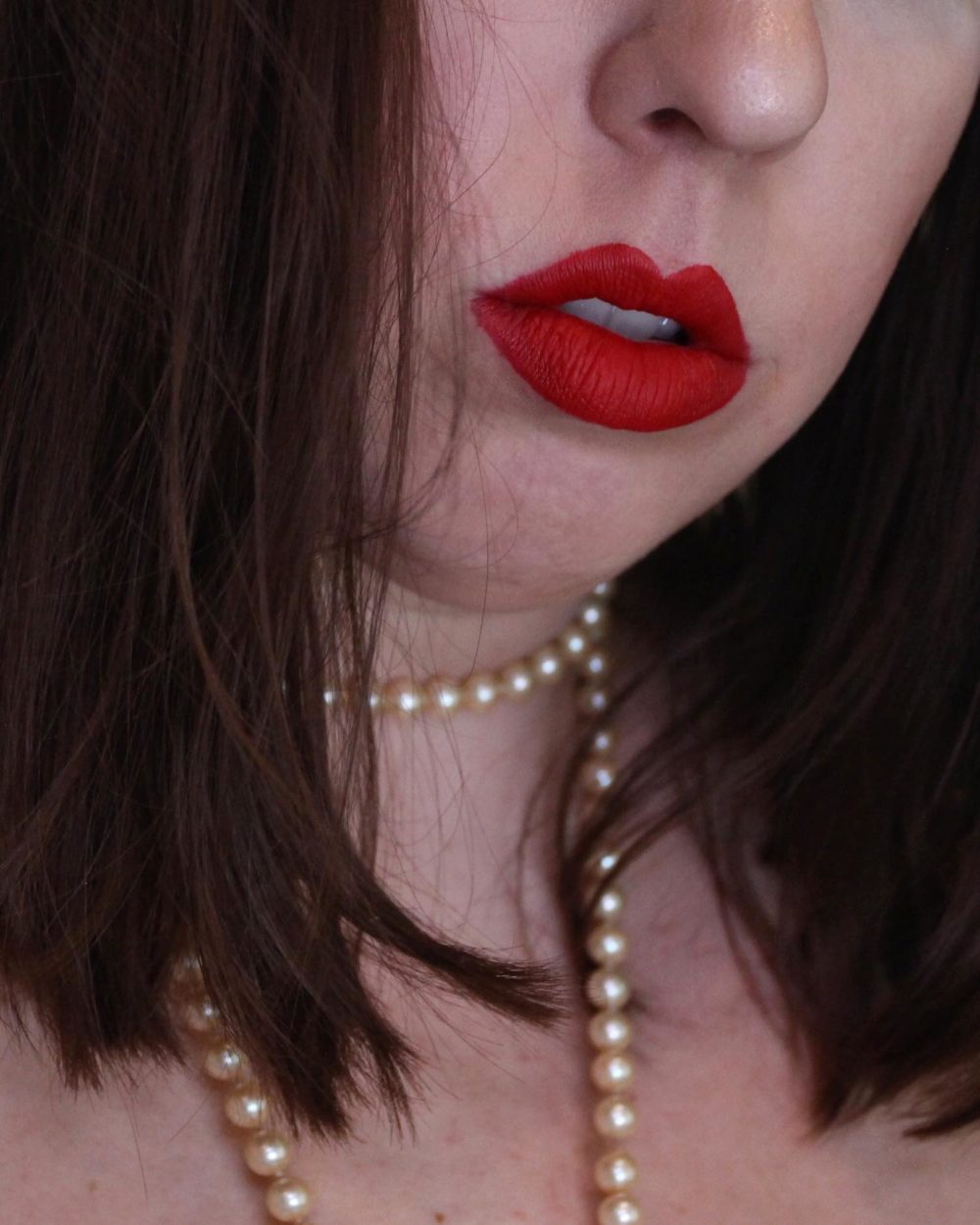 Happy New Year! I wanted to kick off the new year with an ode to one of my favorite makeup products: lipstick. More specifically, red lipstick. Red oranges and coral reds are nice, but when it comes to red lipsticks, I prefer cool and blue toned reds. I feel like they pop on every skin tone and help give the illusion of whiter teeth. I have tried many over the years and wanted to round up the best blue toned red lipsticks I recommend. All cruelty free makeup brands, of course!

One of my all time favorite lip products! The Smashbox Always On Liquid Lipsticks are a moussey formula liquid lipstick that is extremely long lasting and not overly drying. The pointed tip applicator makes getting a precise application easy. This is a true deep blue toned red that universally flatters every skin tone, and also makes your teeth look whiter!
View this post on Instagram
BITE Amuse Bouche Lipstick in Gazpacho
Gazpacho is the perfect bright cool toned red. The Amuse Bouche lipsticks from BITE are a creamy bullet lipstick that is highly pigmented and comfortable to wear and reapply. BITE is currently reformulating this line of lipsticks to be vegan, so I'm waiting patiently for them to re-release this collection so I can get my favorite color back. Sangria Slush is a similar option from one of BITE's other lip product lines.
This matte liquid lipstick and liner duo are a bulletproof red lip combo. Fun fact, this lip color was inspired by Shan's love of hot chips. This bright and bold blue toned red is so fierce. Wear the liner and liquid lip together or separately for a a flawless red lip that lasts all day.
Do you have a favorite blue toned red lip color? Are you hoping to wear more red lipstick in 2021? Let me know in a comment below! Products from Fenty Beauty, Charlotte Tilbury, Urban Decay, Rare Beauty, and Too Faced are high on my list.