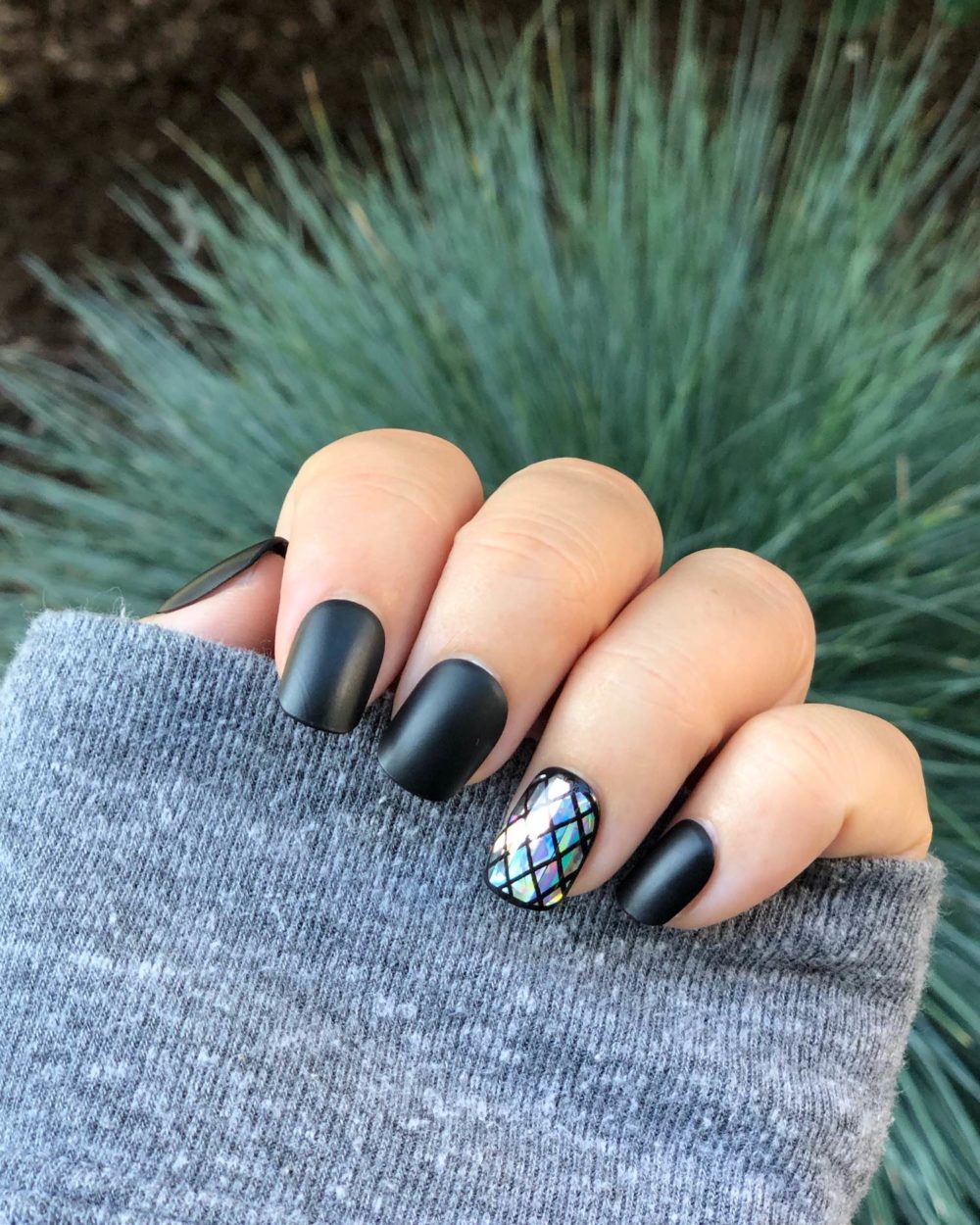 Press-on nails are back, and I'm totally here for it! If you've been following my Instagram Stories lately, I can't get enough of these things. While I love getting professional gel manicures, it's both expensive and time consuming. I love being able to apply press-on nails in a pinch, and they always look good. The biggest benefit? No harsh damage on your real nails!

My most worn styles are from Impress by KISS. They seem to offer the widest array of styles ranging from classic to edgy. The nails are super low profile, nothing like the thicker old school press-ons of the 90s. They're so light it's easy to forget I have them on. I love Claim To Fame, a matte black with silver holographic accent option, and So Unexpected, a matte mauve pink with a geometric chrome accent option. Each box comes with 30 nails including 6 accents. They come self-adhesive, but can easily be reused with drugstore nail glue. These particular nails are a square shape, which I always prefer.

Static Nails is another brand that makes killer press-on nails. I first was introduced to the brand at IMATS a few years back. I only have one set in Shattered Deeds, a black with dark green shattered glass effect, but it has since been discontinued. That set is still one of my faves for Halloween! The newer styles include stiletto shapes, jelly finishes, and classic gloss and matte finishes. These nails are considerably harder than Impress, making them much more durable. It's less easy to damage these nails when removing them.

For best results with application, I recommend removing all traces of polish, buffing your nails down, and filing down the length. Skip a base coat and just clean the surface with an alcohol prep pad to remove any trace oils. While the nails may last longer than a week, they can get caught under your hair after growth and lifting. Wear them for about 7 days and then reapply to line everything up with your natural nailbed again. Use an orange wood stick for a little help when gently lifting the false nails off.
Are you into this newly improved version of press ons? I would love to hear from you in a comment down below!