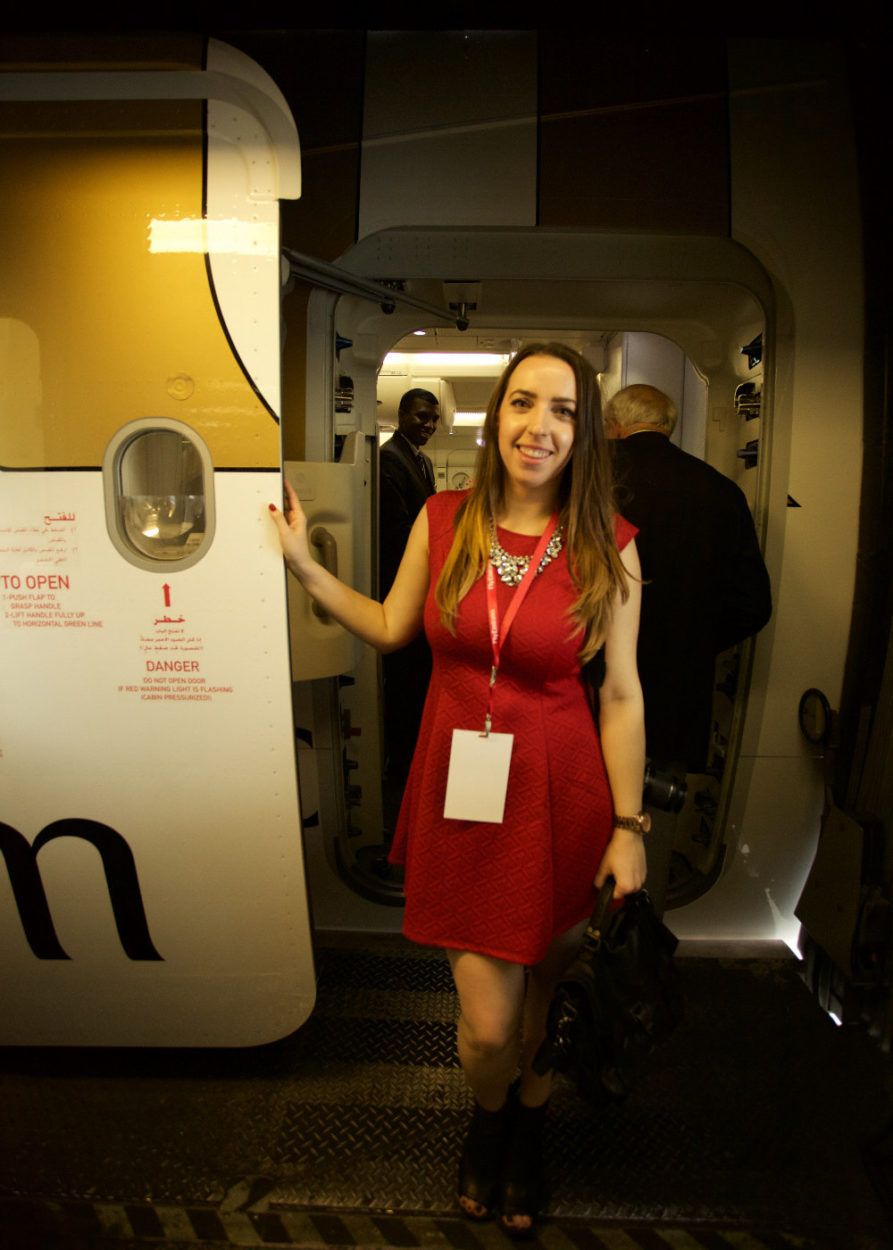 Dress: Forever 21 | Necklace: Outrage Fashion | Booties: Forever 21 | Bag: Proenza Schouler | Watch: Michael Kors | Nails: CHANEL & Julep
Dubai is one of my dream holiday destinations, so when I had the opportunity to attend the Emirates A380 debut ceremony, it was the next best thing to a free flight! On December 1st, 2014, Emirates debuted the Airbus A380 at San Francisco International Airport (SFO) for daily nonstop departures to Dubai (DXB). How convenient is that? To celebrate the new route that's supporting local commerce in both markets, and creating over 500 local jobs, Emirates threw a huge press event and exclusive tour of the aircraft.
From top to bottom, the plane was complete and total luxury. Even the economy cabin was incredible! But the best part was touring the first class and business class cabins, onboard lounge and bar, and finally the onboard shower spa. Lifestyles of the Rich and Famous? I'm ready for it.
Today I'm sharing more of the photos from the event and a quick little vlog.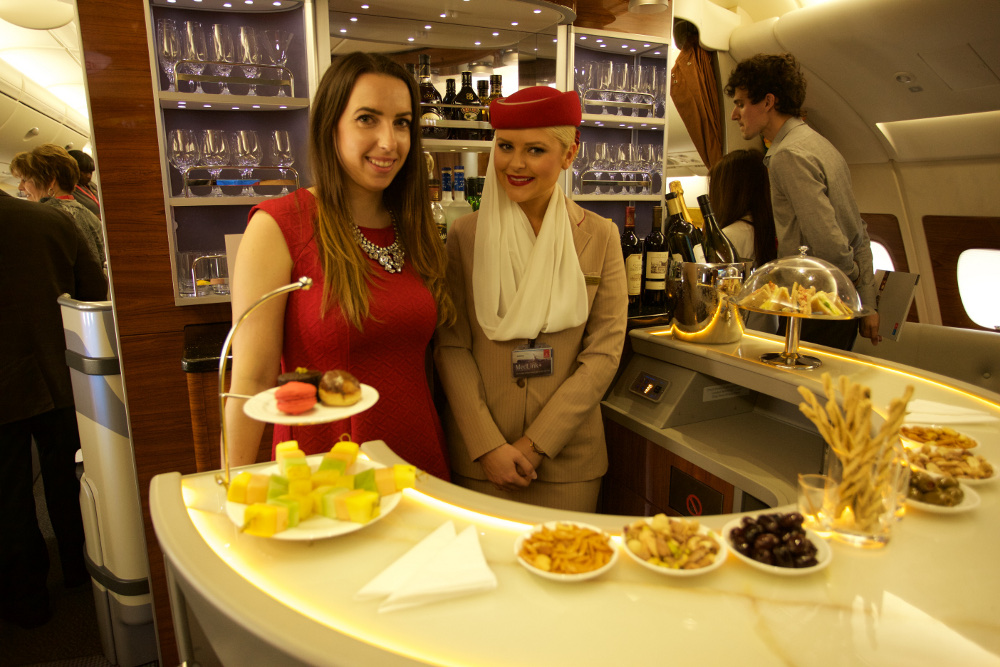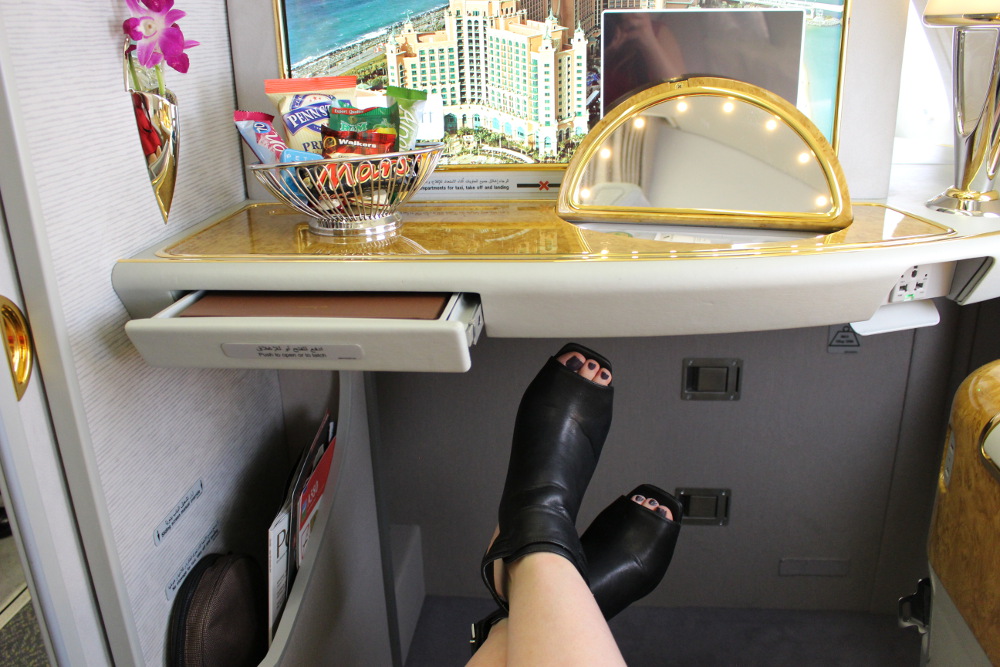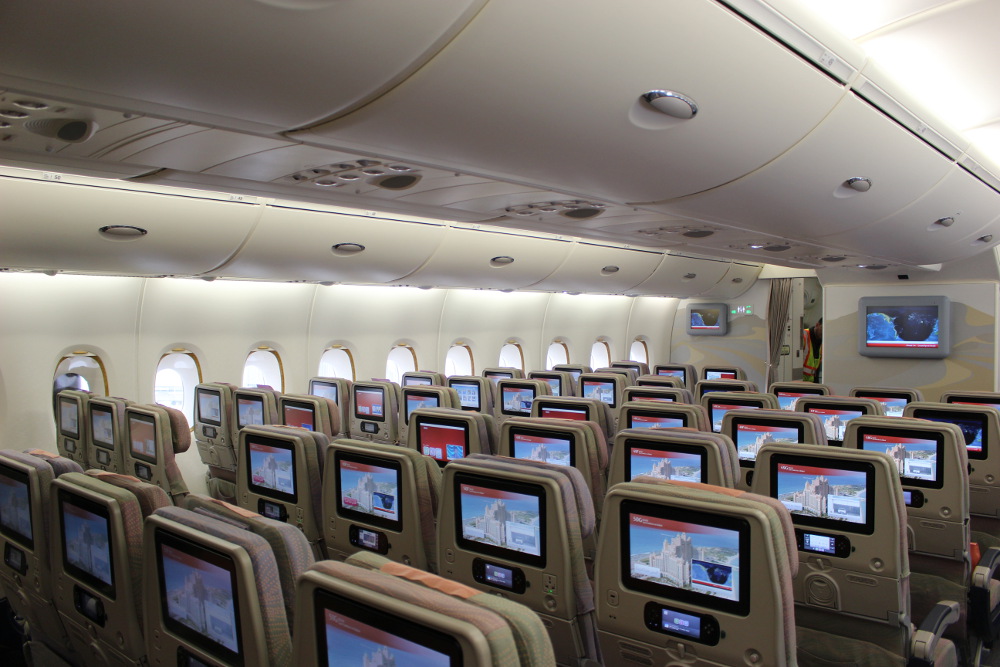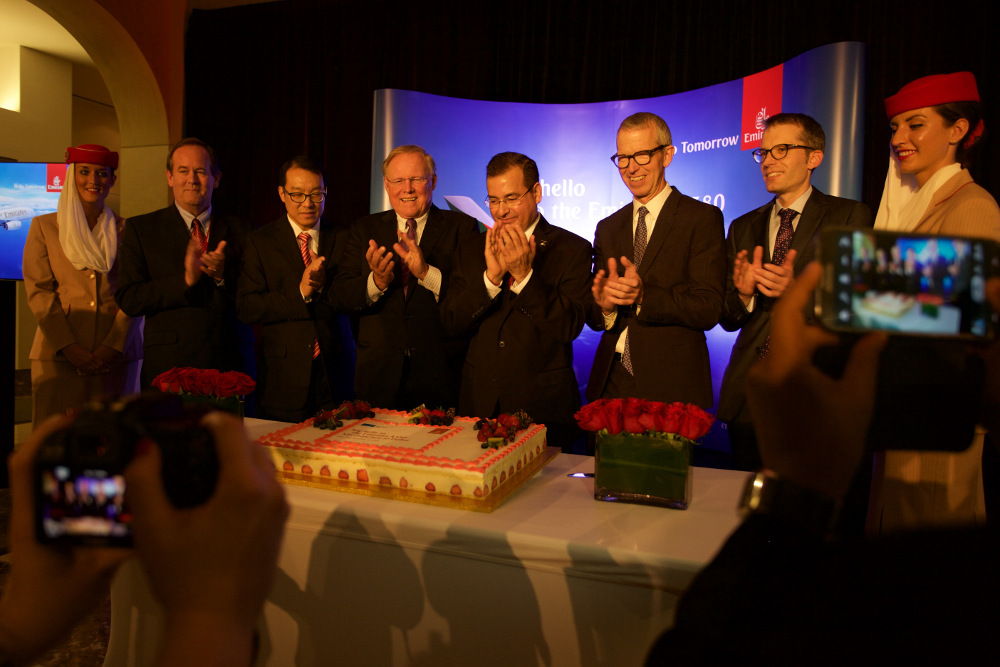 I never really got into these jumbo planes until lately, but they are really a true feat of engineering and technology. Maybe one day I'll be lucky enough to take this one nonstop to Dubai.
Happy travels!