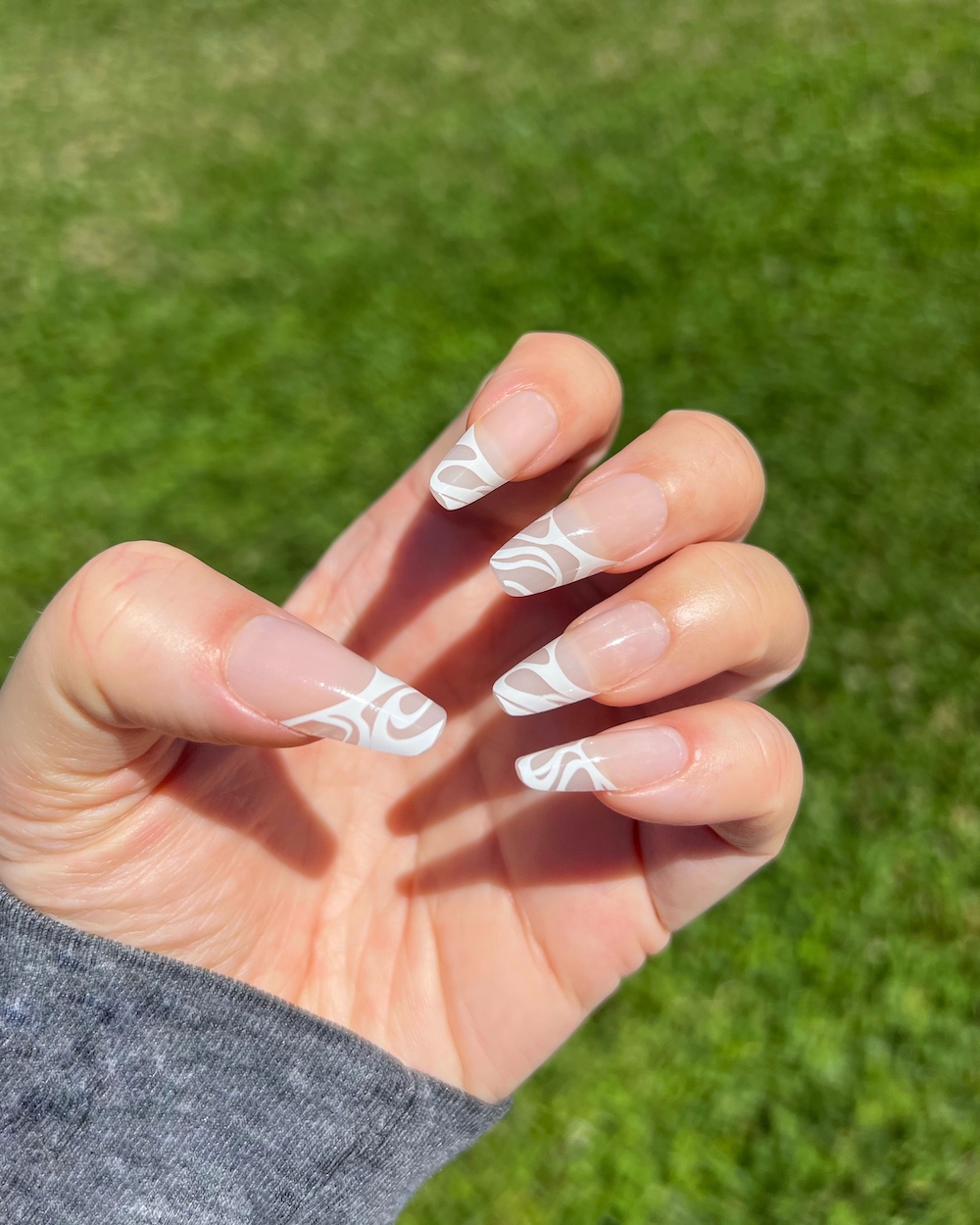 There's a certain something in my cart I go to Walmart, guaranteed. And it's press-on nails. There are two main brands on press-on nails I love that are Walmart exclusive beauty brands. They are Salon Perfect and Lottie London. These two brands make some of the most affordable and durable press-on nails. These press-ons are hard wearing and low profile to the nail bed. They fit so well, people often tell me they're shocked they are actually press-ons. That's how good they look. They never bend or crease, like a lot of other drugstore press-on nail brands can. Finally, both of these brands do really fun and trendy nail art designs, colors, and shapes. My favorite sets are the neutral and glossy sets, both in almond and coffin shapes, and medium or long lengths.
Allow me to round up the very best press-on nails to shop at Walmart. Grab them in-store or shop easily online from the widgets below. Thank me later!
Walmart Press-On Nails
Salon Perfect Press-Ons
Lottie London x Chaun Legend Press-Ons
Lottie London Press-Ons
Both of these brands are not tested on animals. In addition to being cruelty free, Lottie London nails and nail glue are also vegan.
I rarely paint my nails these days. It's hard to beat the convenience and speed of press-on nails, and they always look better than my paint job. Not to mention all the money saved on not getting regular manicures or gel manicures at the salon. I still use normal nail polish on my toes though, and treat myself to the rare pedicure.
What press on nail glue is the best? The glue I always use for press-ons is by KISS. You can actually pick it up at pretty much any drugstore, like Target or CVS. It retails for just under $2 and I keep it in my bag at all times for the next nail that pops off. You can also purchase this glue in a 3-pack. The glue is easy to use and the tube is easy to squeeze. In general, I'd always recommend going with a nail glue over nails with self adhesive tabs. Another tip is to use as little glue as possible, so you can reuse the nail sets over and over again without excess glue build-up.
What about general nail care? In-between press-on nail sets, I always recommend taking a few days off. OPI Nail Envy and CND Solar Oil are some of my forever nail care essentials to recover my natural nails between manicures.
Have you tried press on nails before? What are your favorite brands and styles? Let us all know in a comment below!
Love browsing beauty at Walmart? Check out my recent post on Hairitage by Mindy McKnight hair care, another Walmart exclusive beauty brand. Happy shopping!