Top: 14th & Union via Nordstrom Rack (similar) | Leggings: Forever 21 (similar) | Booties: Kelsi Dagger via Bloomingdale's Outlet (similar) | Trench: H&M | Necklace: Molly Rose Post Jewelry Sun Ray Necklace via Renegade Craft Fair | Sunglasses: Tory Burch (similar) | Watch: Michael Kors | Bracelet: Vince Camuto via Nordstrom Rack (similar) | Earrings: Forever 21 (similar) | Nails: Sally Hansen Xtreme Wear 'Pacific Blue'  | Lipstick: Tory Burch 'Pas du Tout'
Leggings and a silky blouse have been my usual going out look recently that can work for brunching, shopping, dinner, clubbing, and everything in-between. Instead of my typical polka dot or striped shirt though, I've been switching it up with busier prints like this one. Part ikat and part tribal, if I stare at this kaleidoscope print long enough I can work out a raccoon, ewok, or skull. It's a little bit crazy and I'm all about it. Nordstrom Rack has been extra amazing lately, and I recommend you drop in for a visit soon. I may go back soon for this top in another wild print!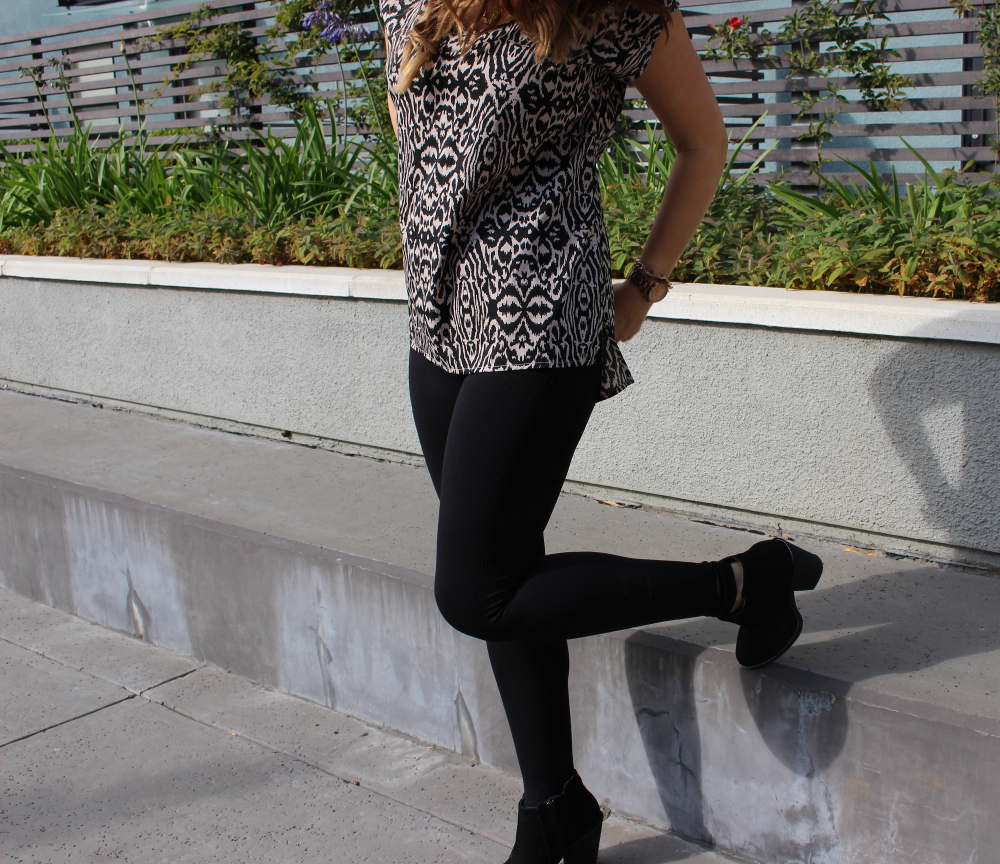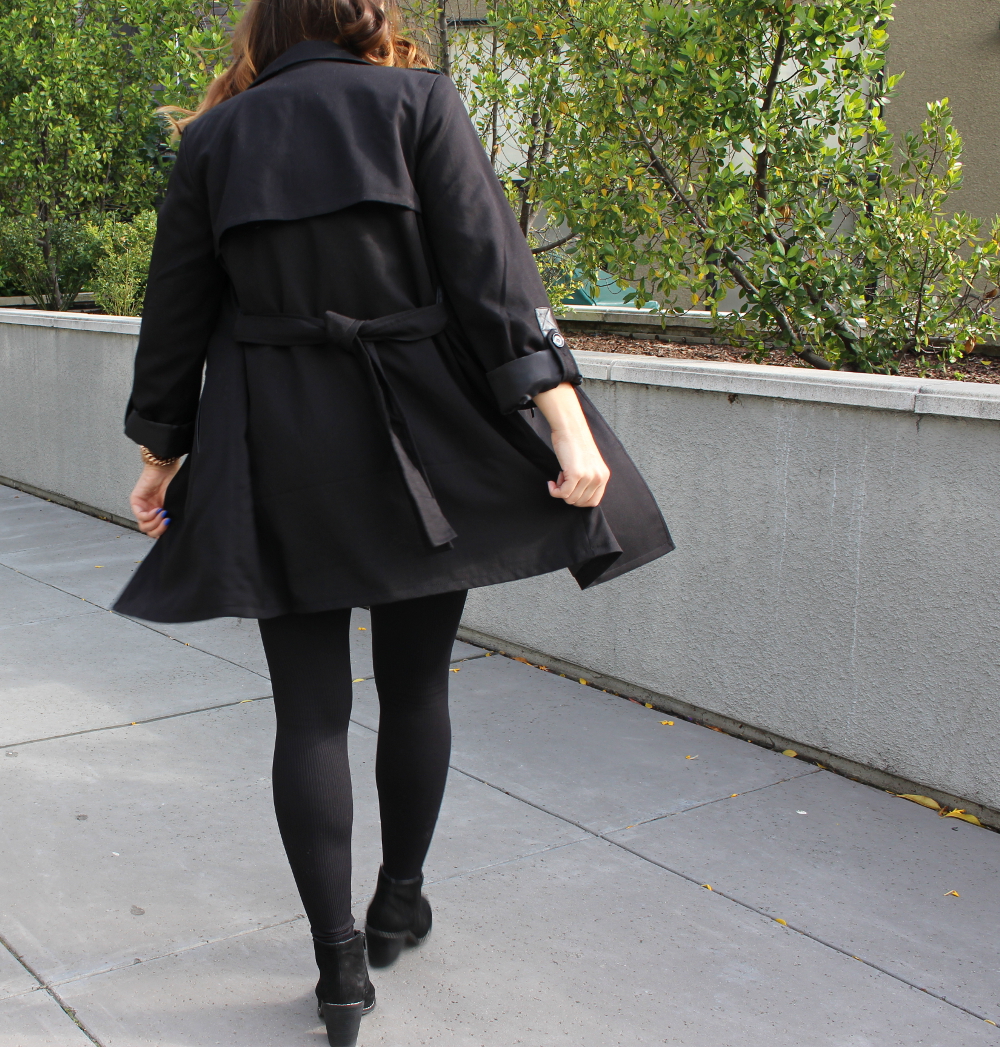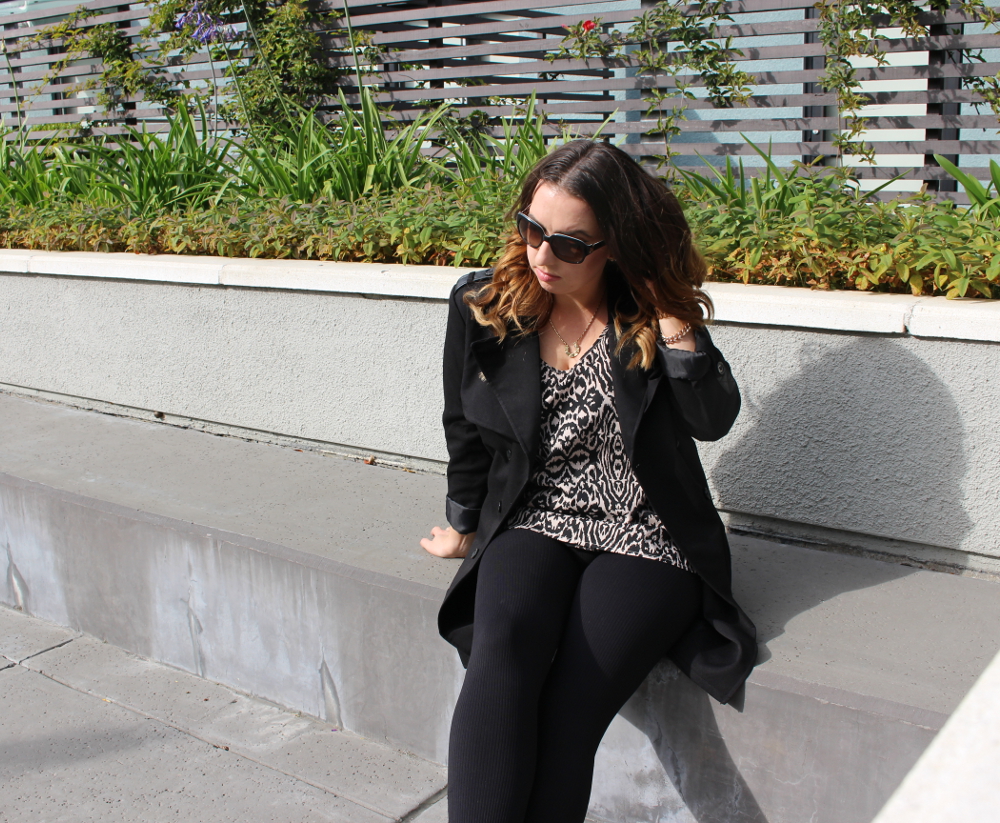 Photos by moi via my tabletop tripod and remote. Thanks so much for stopping by and checking out this look!