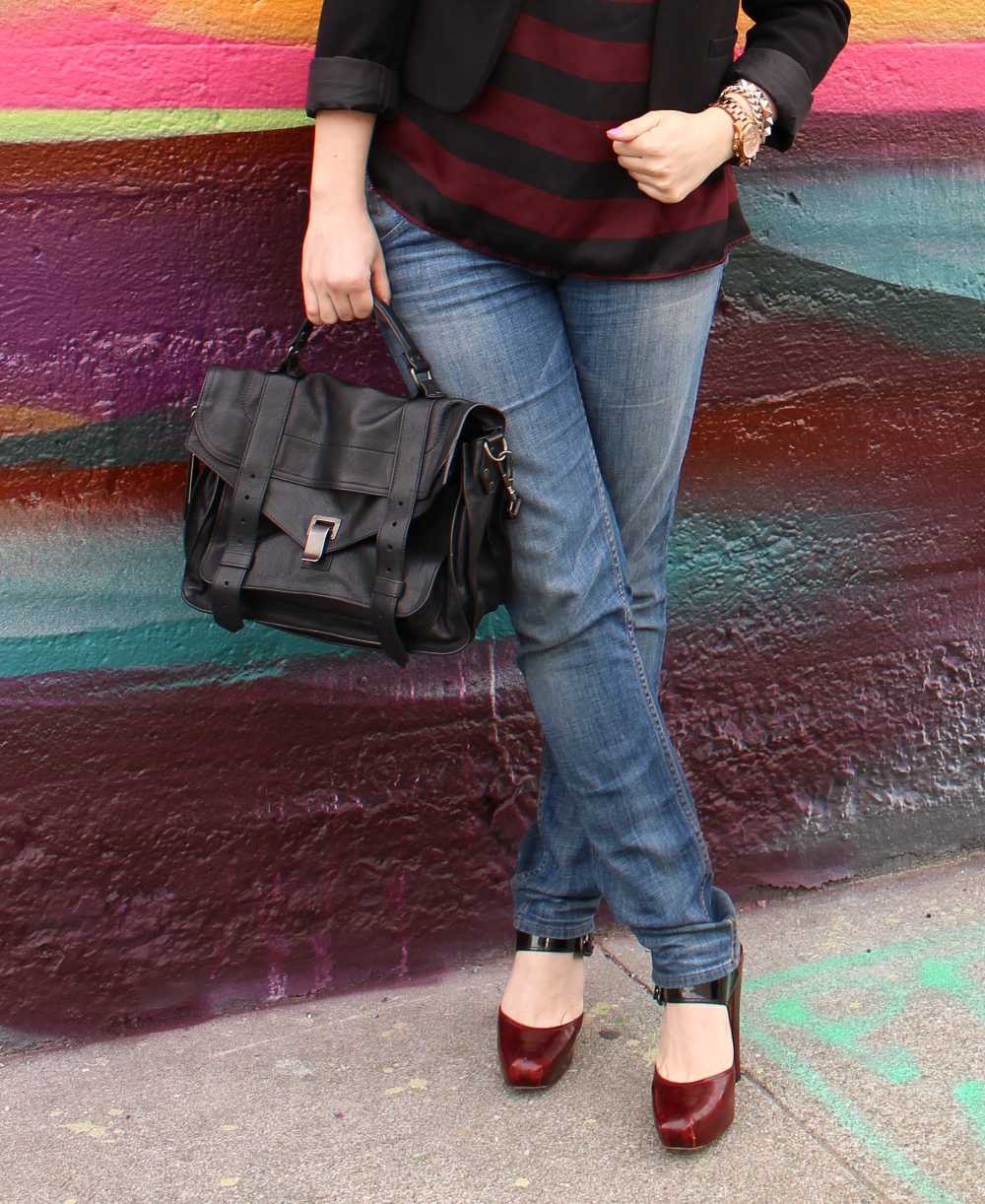 This bag has been making appearances on this blog since January and it's about time I've broken the silence. I'm head over heels in love with Proenza Schouler's medium PS1 satchel, and I'm so glad to finally have it after lusting over it for many years on my wish list. This was a gift to myself, and I fear it has sparked a new luxury handbag addiction, however so far this bag is satisfaction enough.
Watch the video below to hear some more of my thoughts.
Unfortunately I experienced some hardware problems within the first few weeks of use, but it was clearly a hardware defect and not a quality issue. My bag has actually just returned from a brief trip to the Proenza Schouler workshop for hardware repairs, and to my surprise the entire repair process was stress-free and complimentary thanks to PS and the kind folks at Barneys. If you're interested in this bag, I strongly urge you to buy it from a local trusted retailer, so you can drop in for advice on repairs if you need it.
All in all, I'm really happy with this handbag for everyday and how many organized compartments it has. As a full time professional and part time blogger, it fits my essentials, including my DSLR, makeup bag, and wallet. It's a little bit of chic and 100% me! Are you a fan of the Proenza Schouler PS1 Satchel? I would love to know!