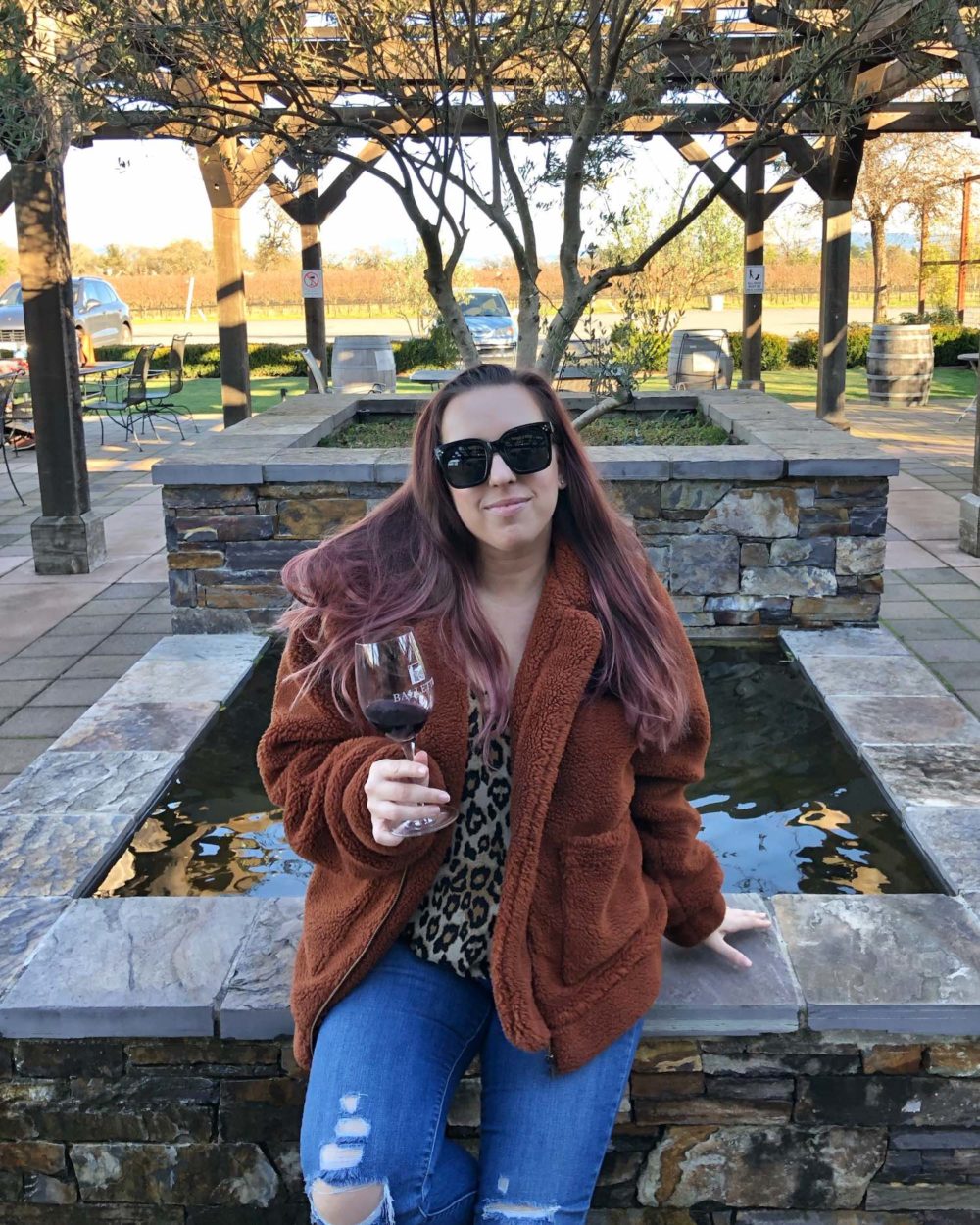 One of the best perks of moving to Sonoma County is obviously the access to amazing local wineries. But I'm on a budget, and those tasting fees certainly can add up. Unless you're a winery wine club member, it can be around $25 and up per person. Let me tell you how to score free wine tasting in Sonoma County.
Harvest Card is an annual membership card that gives you free tastings for you and a guest, plus many other discounts and perks all over Sonoma County. If you visit Sonoma more than a few times per year, the membership honestly pays for itself in about 2 days worth of tasting. It's not a credit card, it's just a yearly membership that gives you perks all over Sonoma wine country.
I first learned about Harvest Card through one of their partners, the Sandman Hotel in Santa Rosa. Harvest Card members can get special rates there, so definitely take advantage of that. I can't wait to hit up their pool this summer, and see the new bocce ball area.
I'm slowly working my way through the list of Harvest Card winery partners, but Balletto Vineyards and Taft Street Winery were two I checked out first. Again, the free tasting is for you and one guest. Some wineries on their roster are by appointment only, so be sure to check ahead. Most wineries welcome walk-ins. Additionally, Harvest Card holders get a 10% discount on purchasing 3 bottles or more.
Another nice perk of the Harvest Card is free corkage at popular Sonoma County restaurants. I'm still working my way through all of the spots, but some of my favorites are Perch & Plow in Santa Rosa, Willi's Wine Bar in Santa Rosa, and Willi's Seafood & Raw Bar in Healdsburg.
For a super limited time, you can use code HARVEST19 to get a Harvest Card membership for $99, marked down from $349! So even if you visit Sonoma just a few days per year, the membership quickly pays for itself. I think the membership is a really smart concept. I also love that it supports a lot of family-owned local businesses. Cheers, and hope to see you soon in Sonoma!