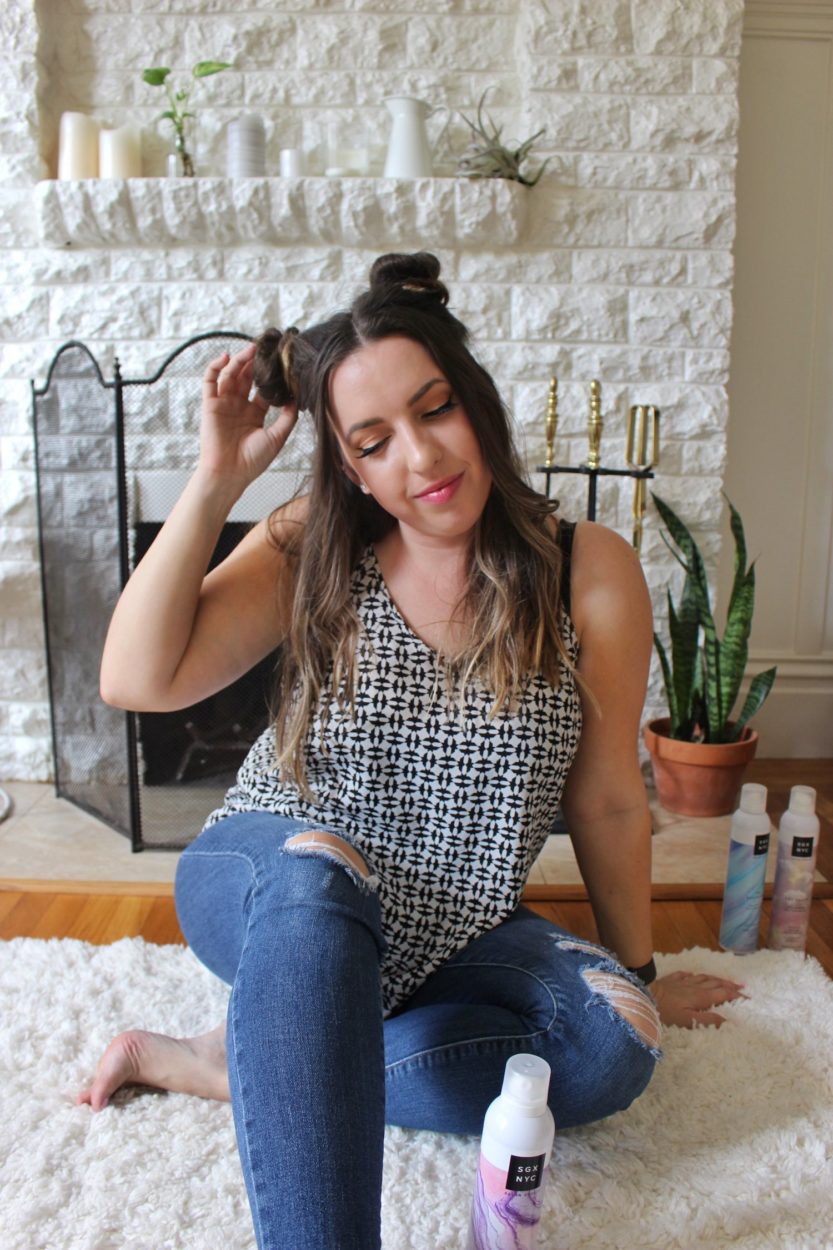 This post has been sponsored by SGX NYC. All thoughts and opinions are my own
When you have fine hair, next-day hair can be a struggle. It's sometimes still too slippery to style, yet can simultaneously be a frizzy mess. SGX NYC The Do-It-All 3-in-1 Dry Texture Spray is my new favorite multitasker and haircare hack for next-day styling. It's a cross between a dry shampoo, volumizer, and hairspray—giving weightless, touchable hold and texture, all in one product. The best part? The new SGX NYC hair products are readily available at Safeway.
The formula is not at all like a traditional dry shampoo because, instead of being powdery, the spray is totally clear. Refreshing your hair with a fresh scent, it can be used for roots, lengths, and ends, making it total one-and-done styling solution. Additionally, the product is 100% vegan and not tested on animals.
Having a multitasker hair product is one of my best haircare hacks, so I wanted to share an easy tutorial for festival-ready hair. This fun bun look is one of my favorite hairstyles to do with second day hair, perfect for festival season ahead.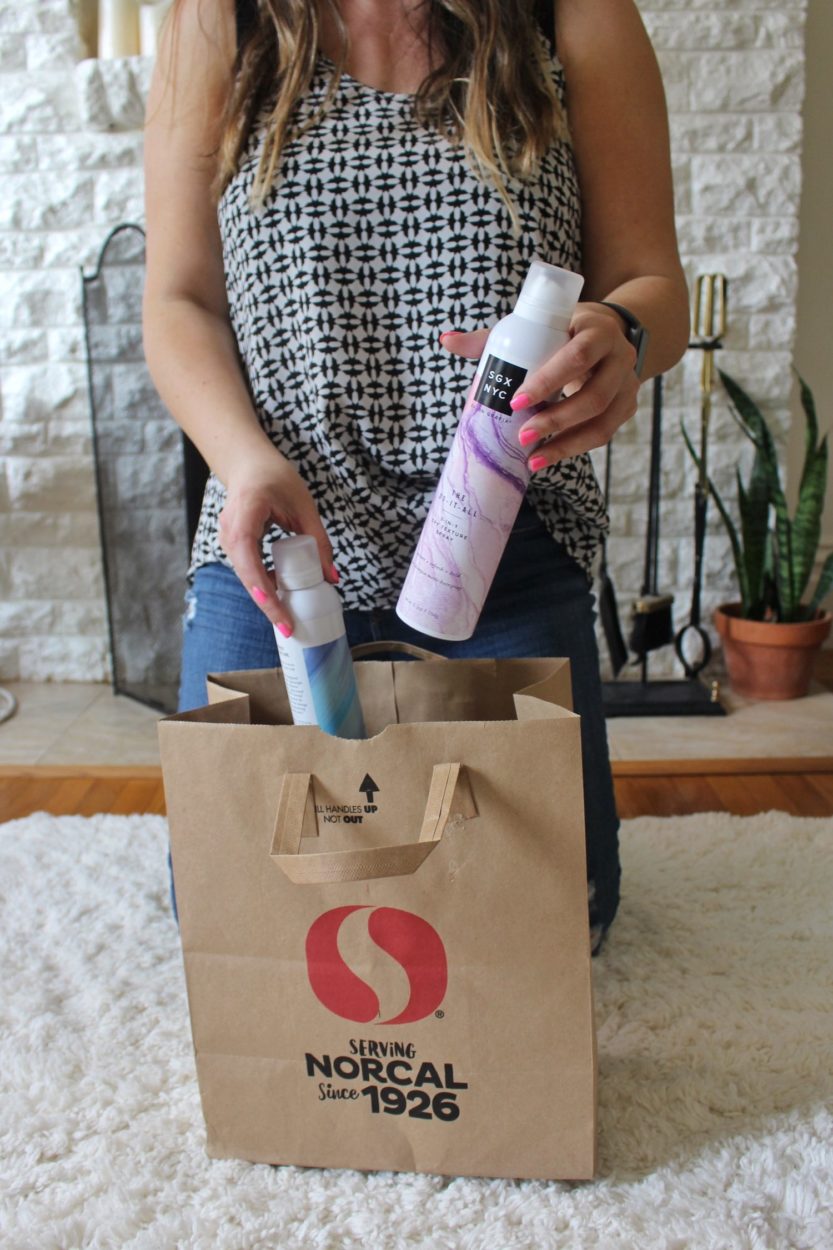 Things You'll Need
SGX NYC The Do-It-All 3-in-1 Dry Texture Spray
Clear Hair Elastics
Bobby Pins
Optional: Curling Iron
Optional: SGX NYC Dry Touch Volumizing Dry Shampoo / The Bodyguard Protective Texture Spray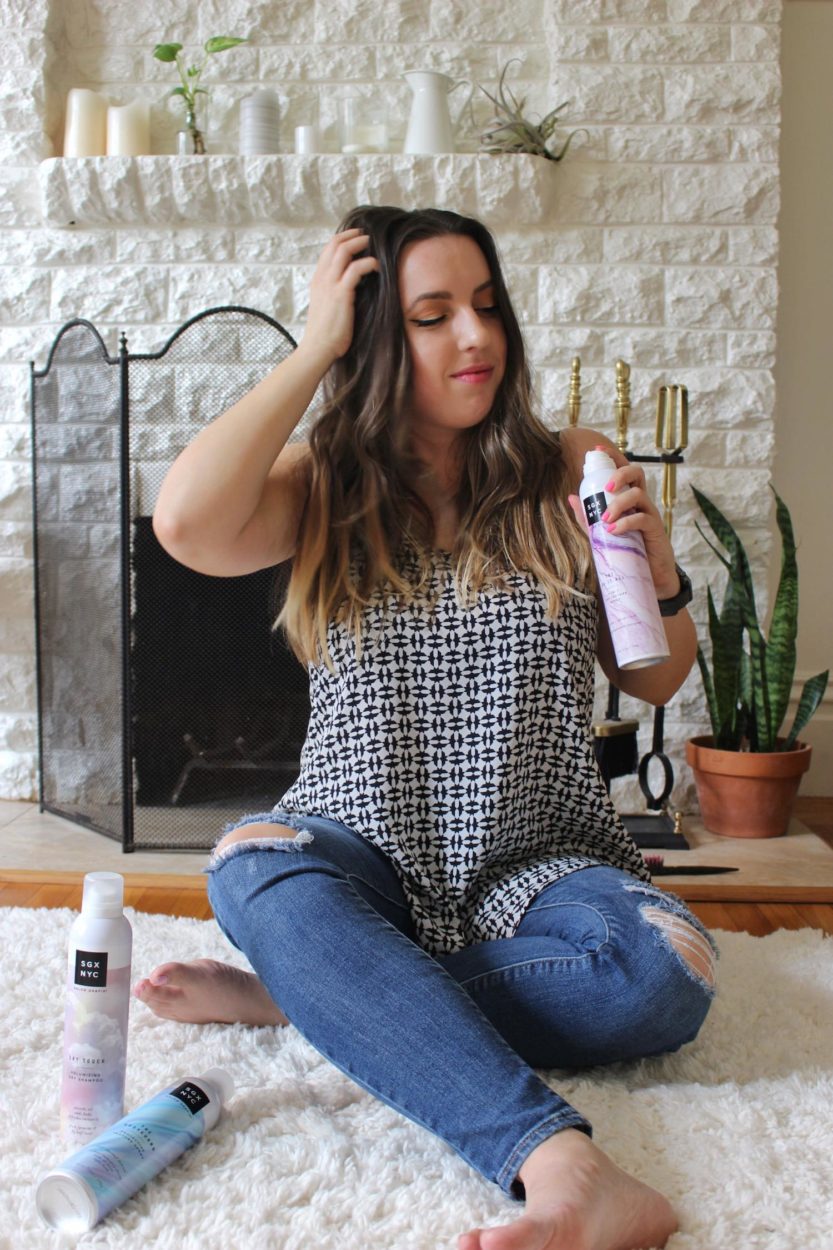 Step 1
Starting with second day and/or curled hair, part hair in the middle. From 8-10 inches away, spritz the The Do-It-All spray through roots of hair.
Step 2
Begin to section off one side of hair from the crown. Take a triangle shape from the top of the ear, diagonally leading to the back of the part. Leave a small lock of hair out in the front to frame the side of the face.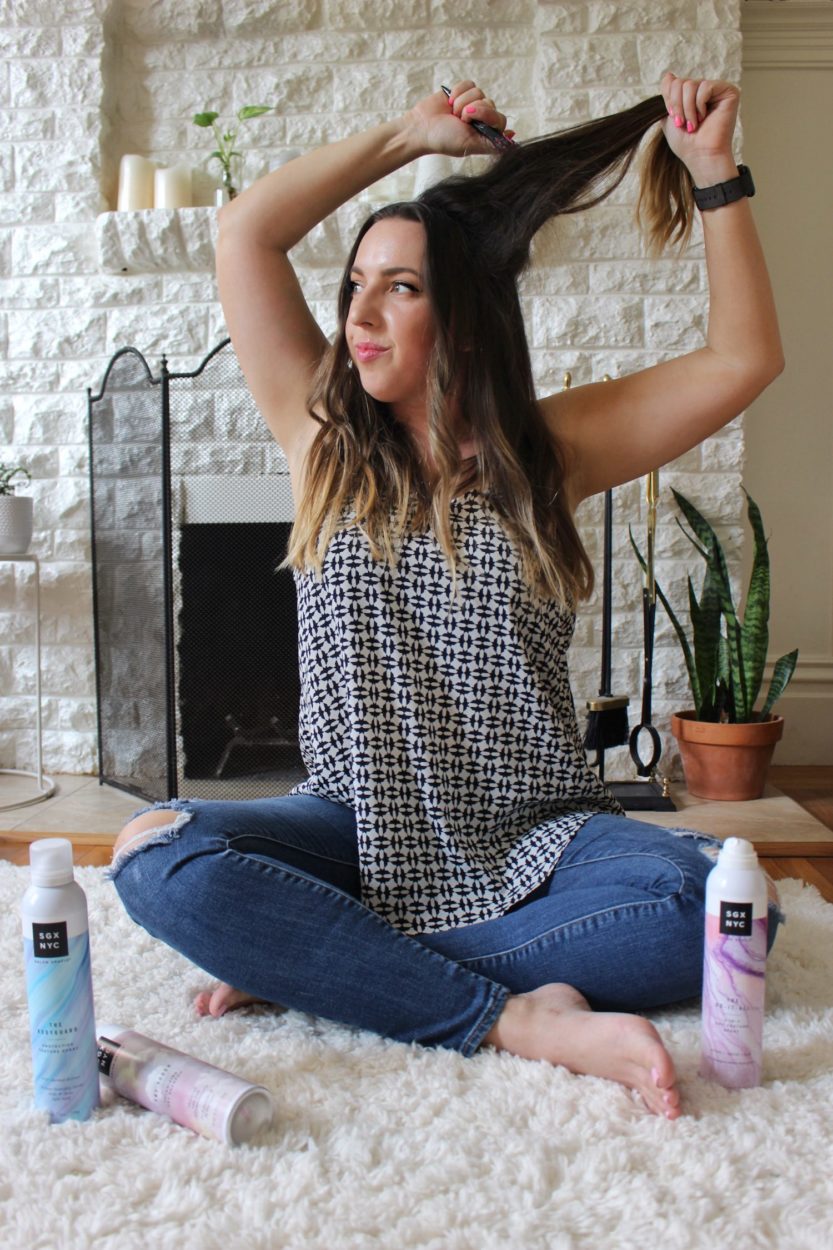 Step 3
Gently backcomb this top section of hair and spritz with another small amount of the The Do-It-All spray.
Step 4
Begin to twist this section of hair into a simple bun. Secure with a tiny clear hair elastic and tuck in any loose bits with bobby pins.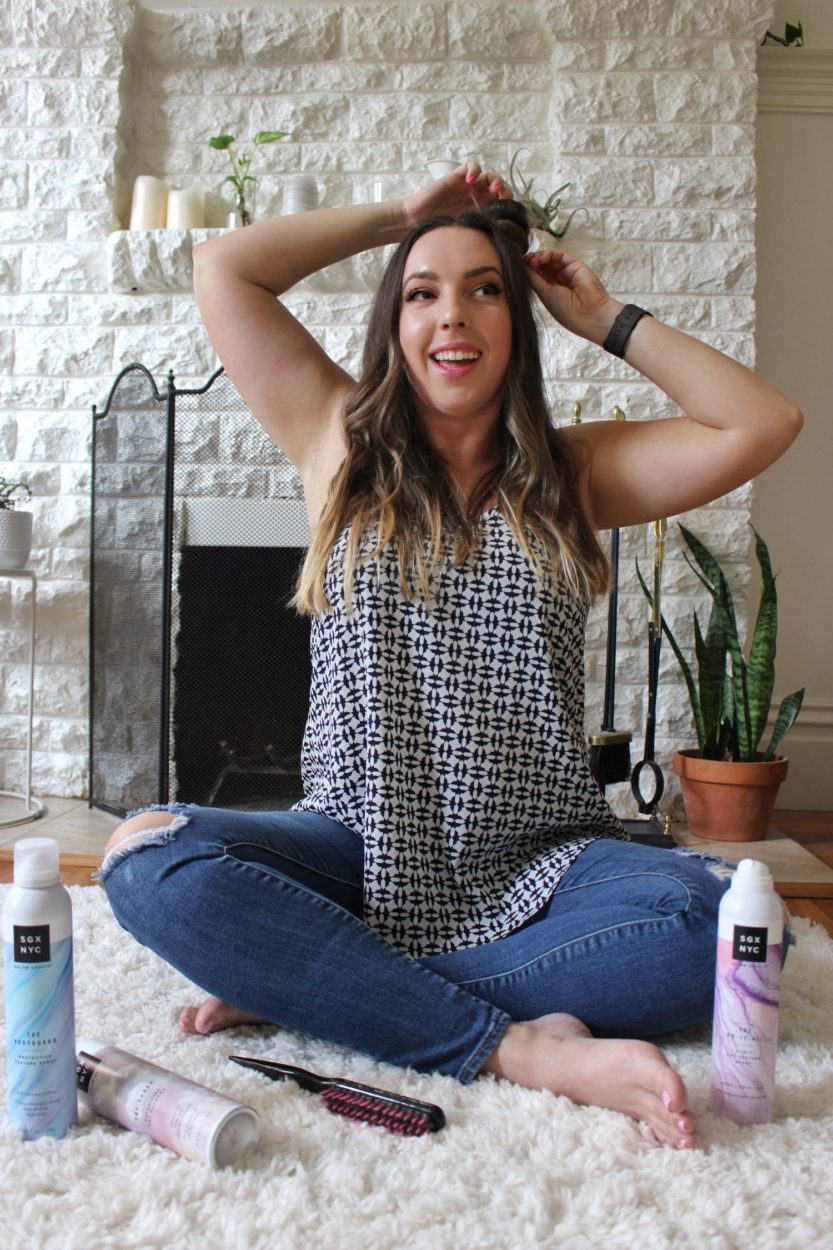 Step 5
Repeat on the opposite side to create a symmetric bun.
Step 6
Finish off the look with another spritz of The Do-It-All spray to add texture, volume, and light hold to the hair style. Focus the spray on the ends to add touchable yet still brushable hold.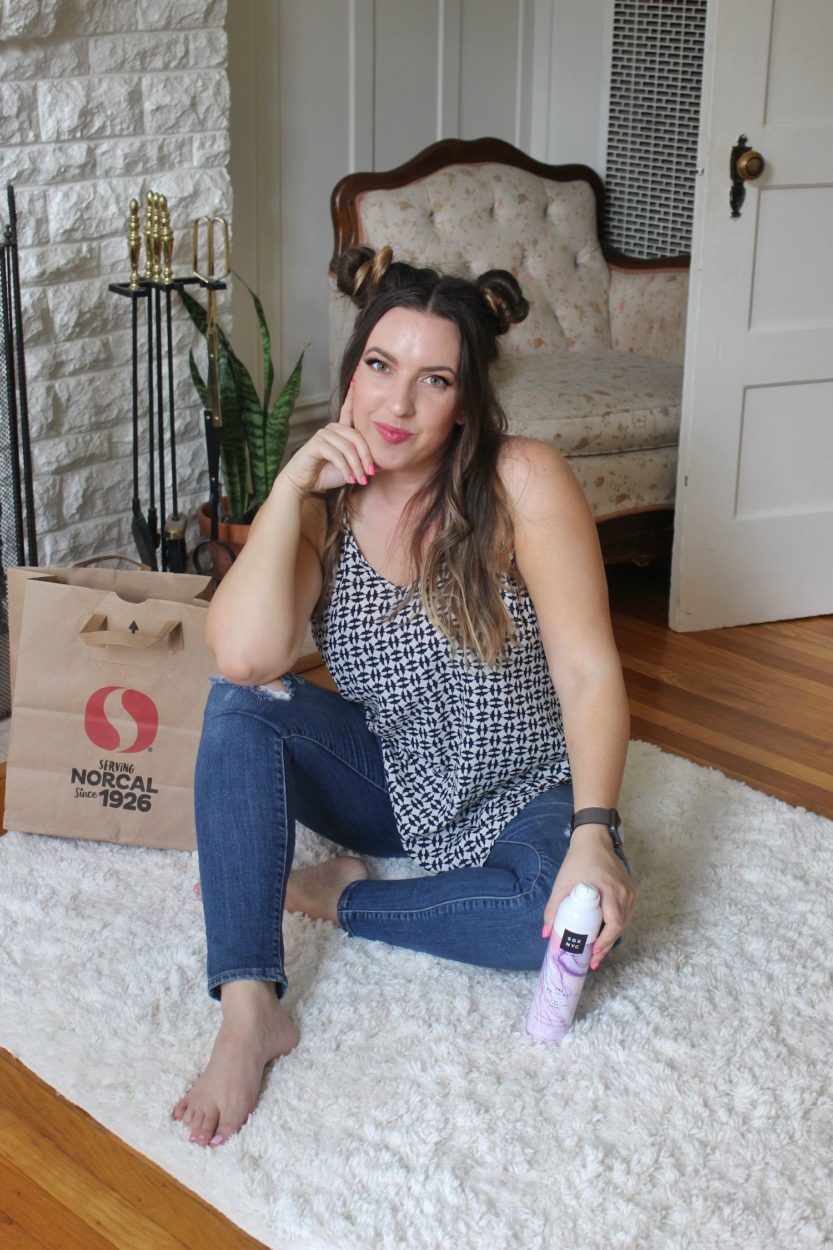 And boom! You're done. The hardest part is matching up the two buns, so take your time maneuvering them.
What are some of your go-to second day hair styles? I definitely recommend this new line from SGX NYC, and I'm looking forward to trying it in so many more ways. Don't forget to use the Safeway app to find this product at the store nearest to you.