Thank you Casa Madrona for hosting our stay.
Being a Bay Area native, it's rare I stay overnight somewhere other than my own home. Having a staycation a town or two over can be so much fun, and a memorable way to celebrate Mother's Day. My mom and I both hardly get over to Sausalito, but a weekend getaway to Casa Madrona Hotel & Spa was just what we needed. Let me tell you why it's the perfect spot for your next little getaway.
Gorgeous Rooms
Casa Madrona has a seaside modern feel that's reflected throughout the property but especially the rooms. It's wild to know the original mansion portion of the property was first built in 1885. We stayed in a hillside cottage room with a balcony, allowing us to enjoy the view and tons of natural light. See the room tour saved on Instagram Stories. There are so many room options, so spend a little time reading through the offerings and select what's right for you. Additionally, they even have larger suite and guest house style accommodations, ideal if you're traveling with a larger group. Using the 5,000 square foot Alexandrite Suite would be absolutely magical for a wedding!
A Wellness-Oriented Spa
The Spa at Casa Madrona is rooted in wellness, caring for your body, spirit, and mind holistically. This includes being greeted with herbal tea, the use of Nautropathica products, and access to the zen facilities. There's an outdoor courtyard, fitness center (including a Peloton), and steam room to enjoy either before or after your treatment. My mom and I both enjoyed deep tissue massages that were both relaxing and rejuvenating. This season they have two specials that would be perfect to treat the mom in your life to: Spa-Cation (for any mom) and Baby On Board (for moms-to-be).
Heart of Sausalito
Location, location, location. Many rooms will have a view of Tiburon, Belvedere, Angel Island, and even the Bay Bridge. Just a short walk down Bridgeway will give you panoramic views of the bay just from the sidewalk. Some of my favorite restaurants to recommend within walking distance are Scoma's and Sushiran. A short drive in other direction will take you to other hidden gems like Le Garage and the Heath Ceramics Outlet. Sausalito has a ton of coffee shops, art galleries, wine bars, and more so you could totally valet and ditch your car during your stay to see a lot on foot.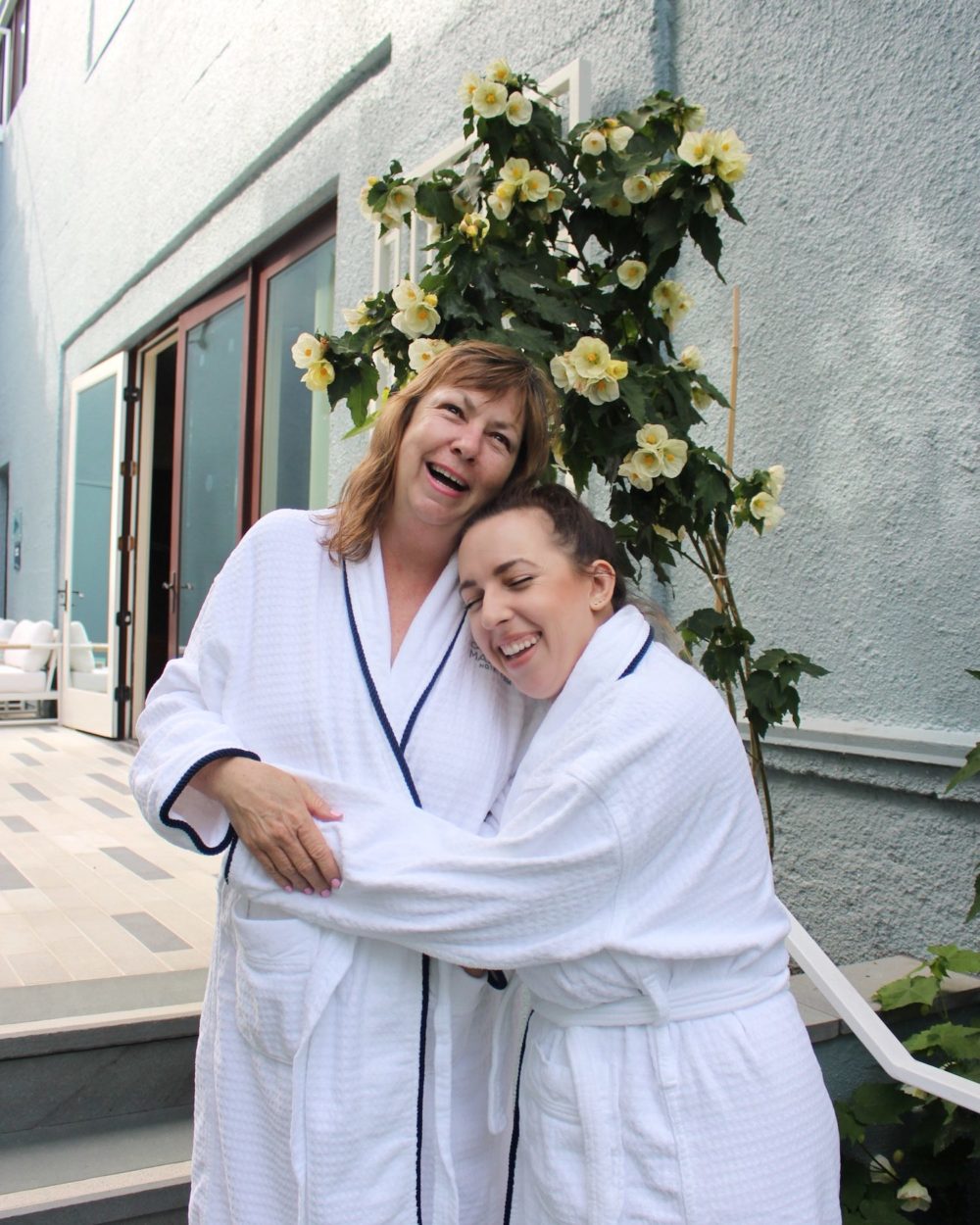 How are you planning on celebrating the mothers in your life this week? I highly recommend a spa day, staycation, or something from my under $25 gift guide. Priceless quality time is above all else!
Like this post? Pin it and share the love. Be sure to check out some of other California or United States content before you go. Happy travels!