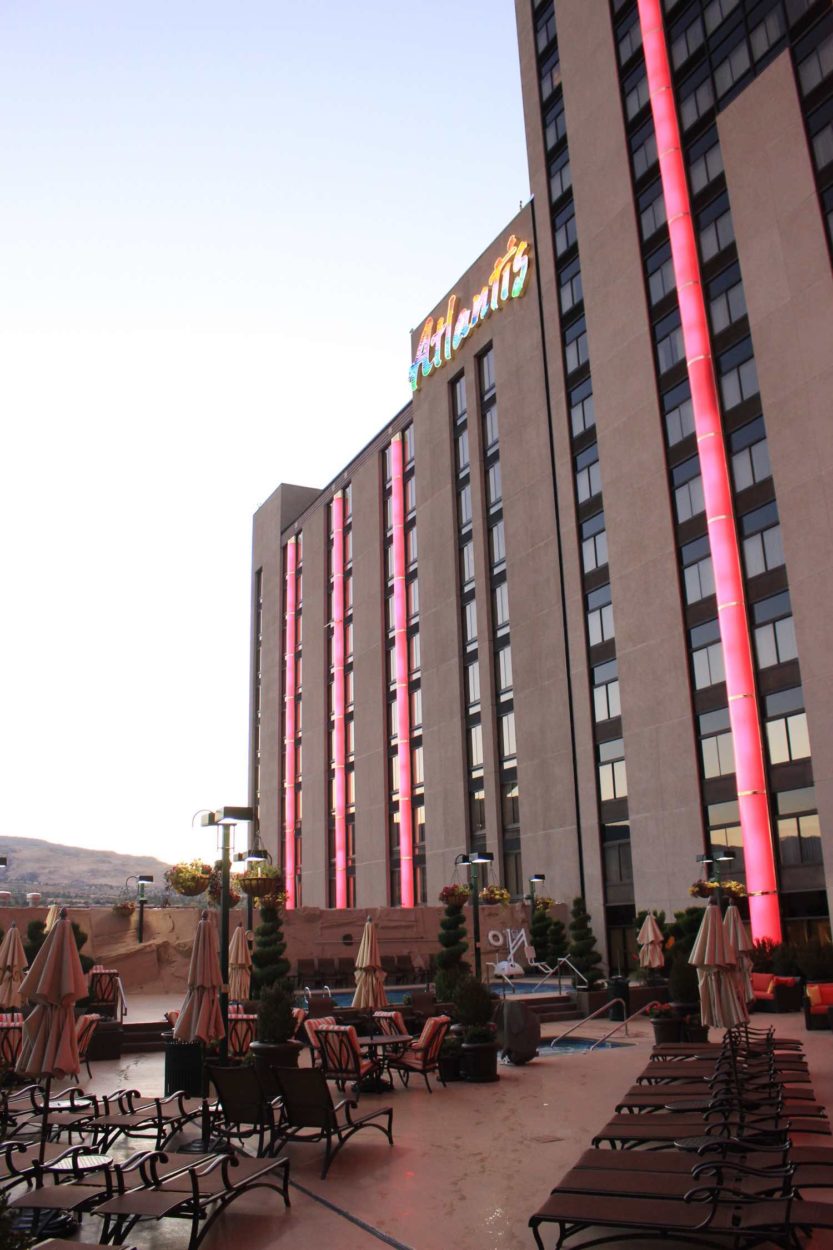 Living in the Bay Area, we are so lucky to have access to endless weekend escape destinations. Reno is one that can be enjoyed any time of year, and The Biggest Little City in The World is a mere 3.5 hour drive away from San Francisco. I recently stayed at Atlantis Casino Resort Spa, a property that has the indulgent and relaxation amenities Nevada is known for, but with their own unique twist. Here are 5 reasons you should consider Atlantis for your next stay.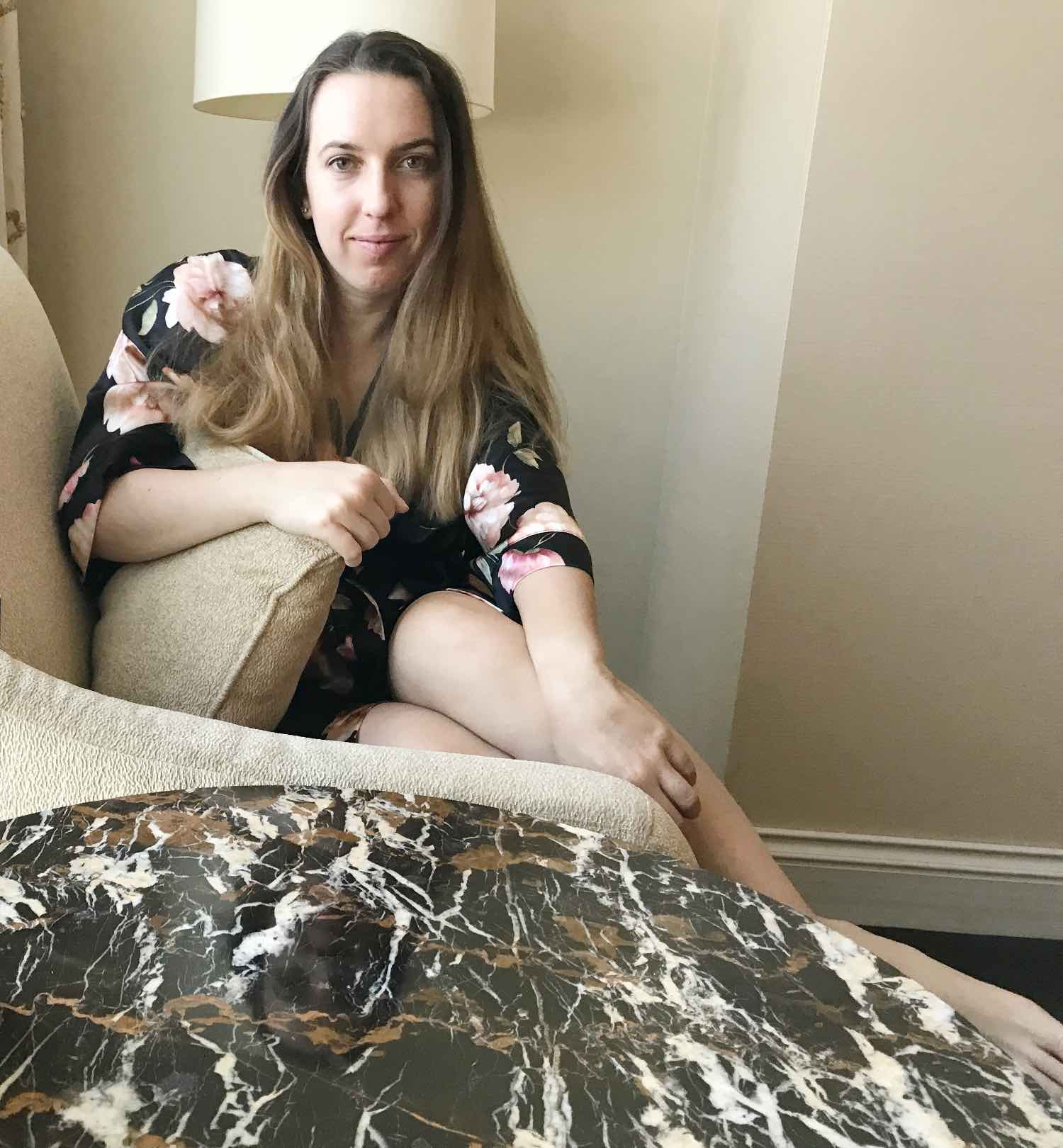 1. The Concierge Tower
While the property was originally established in 1972, Atlantis has fully redone and renovated these high-floor rooms with all the right amenities. An express glass elevator takes you to rooms on the 21st through 27th floors. Guests in this section of the hotel may also enjoy the exclusive Concierge Lounge on the 25th floor featuring complimentary breakfast, hors d'oeuvres, and desserts depending on the time of day. As for the rooms, they come equipped with plush robes, cozy pillow-top mattresses, and both a mini bar and empty mini fridge. The marble countertops, stylish light fixtures, and dark wood furniture are beautiful finishing touches.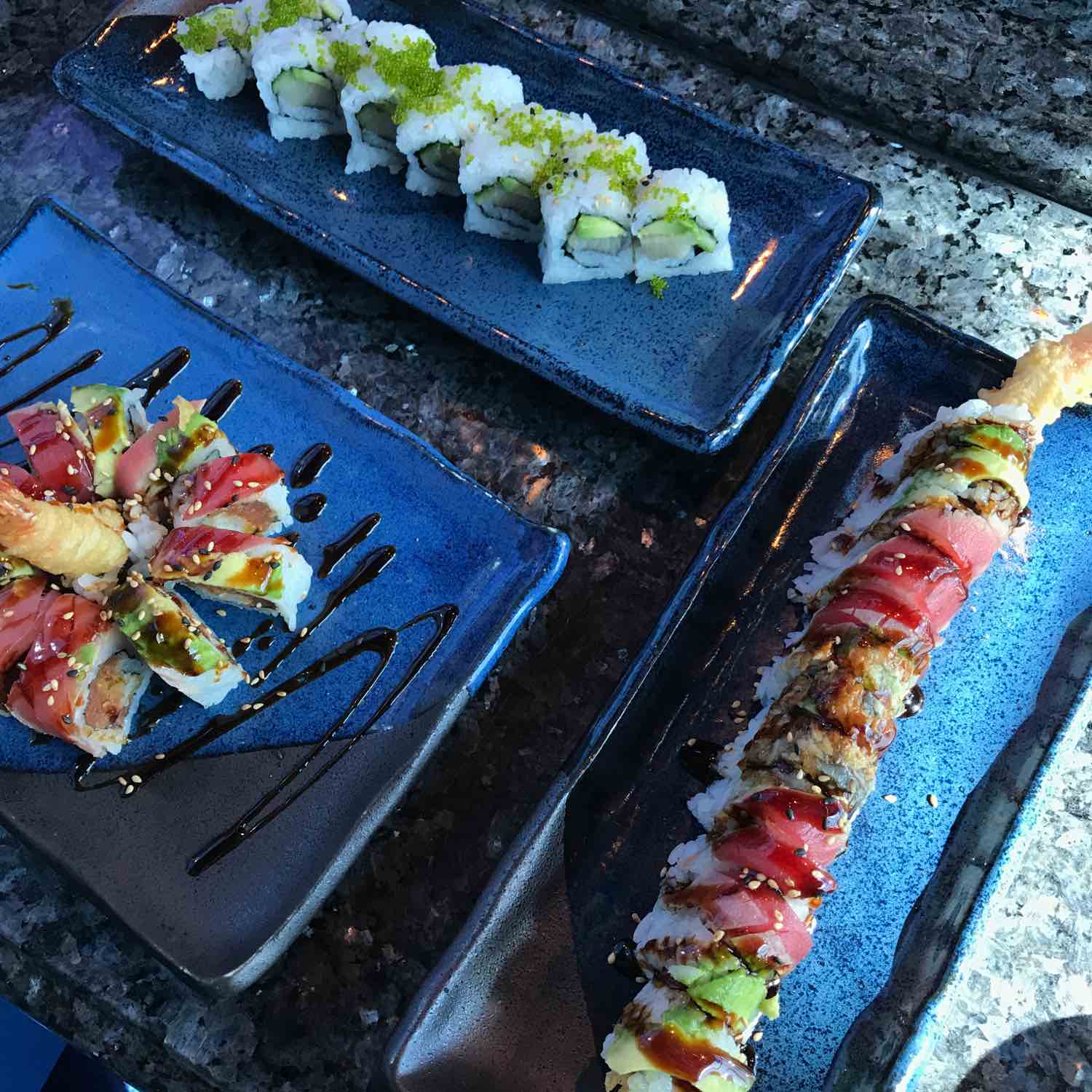 2. All The Food
Let's be honest, travel plans sometimes are heavily influenced by food. At least for me, they are! I was shocked by the amount of dining options at the property. You can literally enjoy any cuisine imaginable all under a single roof at one of the 8 restaurants. From an award-winning steakhouse to a true NYC-style deli, you can have your cake and eat it too. We kicked off our stay with happy hour at Bistro Napa with generous pours of Napa wines and a heaping portion of sexy fries; a mountain of perfectly cooked shoestring fries topped with white truffle oil, shaved parmesan, and herbs. The following day after check-out, we enjoyed amazing all-you-can-eat sushi at Sushi Bar On The Sky Terrace, a gorgeous airy atrium section of the hotel that is really unique. The price was an incredible value at $19.99 per person, too!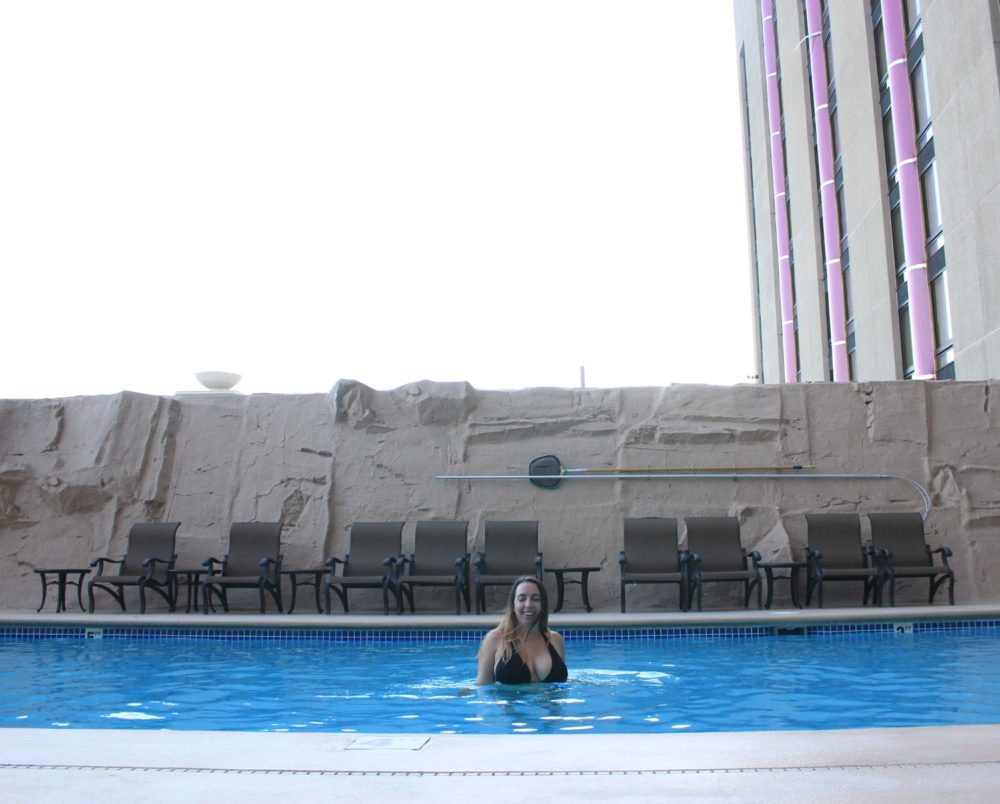 3. The Pools
Indoor, outdoor, whichever you fancy! The pools at Atlantis are something both kids and adults can enjoy. The indoor pool is the perfect Instagram #travelgoals shot, featuring a stunning grotto-inspired living wall. Outdoors you can enjoy cabanas, tables, or beach chairs alongside the pool or hot tub. Poolside drink and snack service is also available during the day, but the pool stays open late until 10pm. The pool is located on the west side of the property, so sunsets are extra pretty here!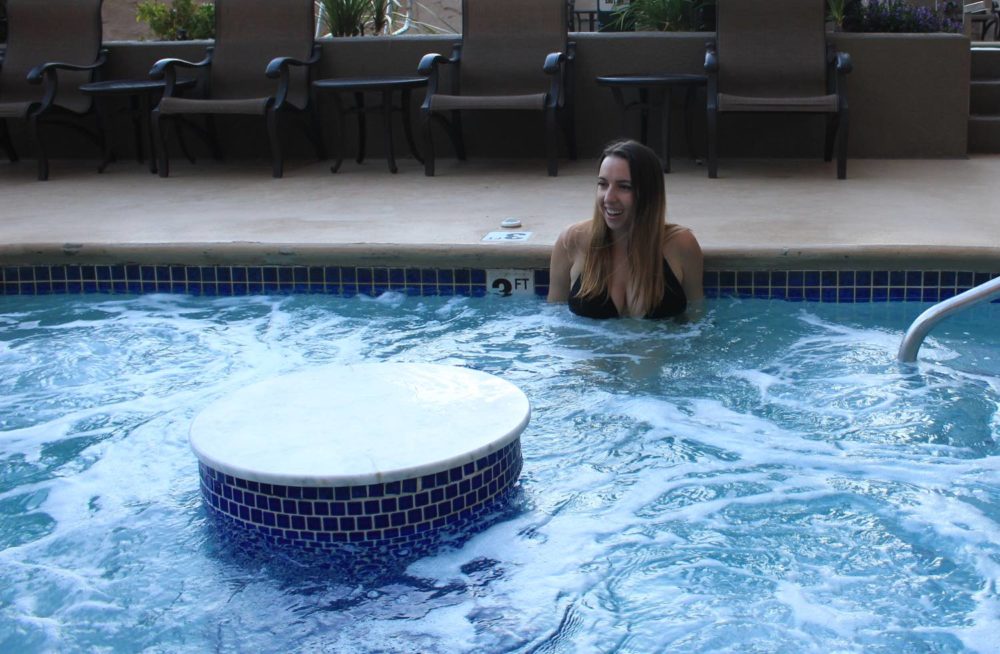 4. A Spa Like No Other
Spa Atlantis is Reno's first Forbes Four-Star Rated Luxury Spa, and it's a favorite among locals and visitors alike. With 15 treatment rooms and endless service options, the spa is one of the property's most popular amenities. Due to its popularity I recommend booking in advance of your trip. There are romantic couples treatments and suites perfect for an anniversary, birthday, or Valentine's Day escape. There's also several calming therapy rooms, including a one-of-a-kind brine inhalation room that has a massive growing salt crystal. Be sure to arrive a few hours before your treatment if you'd like to enjoy all the spa facility amenities provided. Remember Reno is at a high elevation, so be kind to your body during your stay!
5. Smoke-Free Areas To Enjoy
As someone with a very sensitive nose, smoke-free areas are of utmost importance. The entire guest room area in the Concierge Tower and Sky Terrace area of the property are smoke-free, which is amazing! I also found that the main casino floor had pretty nice ventilation, considering smoking is allowed in that area. There are also many windows that shine daylight into the casino and lobby areas, which are a refreshing twist.
Getting up to Reno for a bit of a fall break was great, but I can't wait to get back in the winter for more. Snowboarding season is almost upon us, and Atlantis will be the perfect spot for a little fun after being on the mountain all day. Growing up in the Bay Area, I've been to Reno quite a bit, but I'm loving re-discovering it as an adult. Excited to have finally found a spot where I can stay and have so many amazing amenities at my fingertips.
This post is sponsored by Atlantis Casino Resort Spa in Reno in conjunction with Blog Meets Brand.