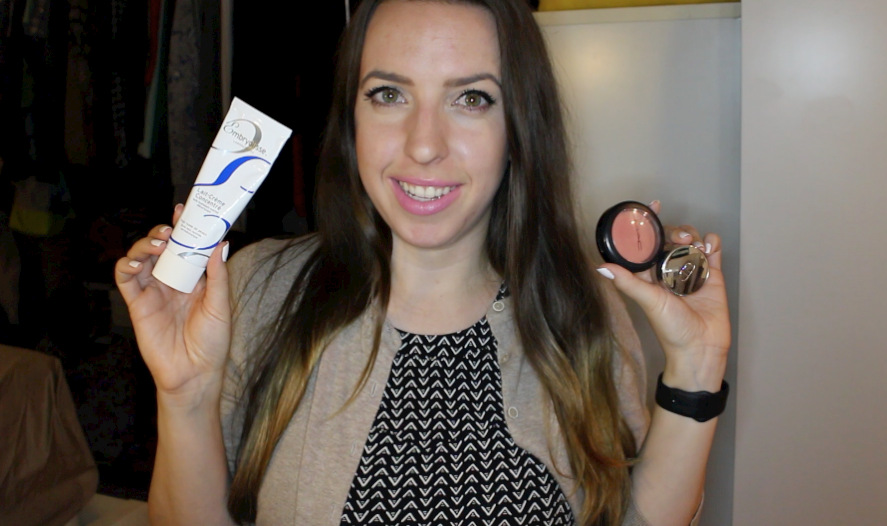 May was quite the busy month for me. I had one crazy work trip to Las Vegas, several cool blog projects (here, here, & here), and took three weekend trips to Sonoma. As summer draws near, I'm packing a whole lot more into these longer days. And I can't say that things will slow down at all for June. I narrowed this months' favorites down to six core items that have helped simplify my routine and help me get through all the chaos.
Watch the video below and scroll ahead to get the full scoop on all of the products mentioned.
42mm Apple Watch
Obviously, this thing is the bomb. It tracks my fitness, meetings, and all the fun stuff in-between. It was also incredibly handy when I was at Rock In Rio USA earlier this month, because I could safely stash my iPhone in my CamelBak and not have to check my phone every 3 minutes for messages. I could also verbally tell Siri to text my friends while I was juggling a cocktail and a water bottle in my hands. The Apple Watch is just endlessly convenient.
Forever 21 Crisscross Buckled Sandals
I've been living in these shoes lately. Whether it was walking around the monuments in DC, or dancing about the Rock In Rio USA festival grounds in Las Vegas, these sandals kept me comfy from sun up to well after sun down. Best $27.90 I ever spent.
Embryolisse Lait-Creme Concentre
This product is no stranger to the blog… it's a long time fave! After I phase out my heavier winter moisturizers, this is what I use in the AM to hydrate and prime my face during the warmer months. But it can be used year-round, and it is suitable for all skin types. It's rich and nourishing, without being greasy, and it leaves the perfect base for foundation to adhere to.
Jergens BB Protect Body SPF 15 (c/o)
Although it unfortunately contains some parabens, I really have been enjoying this body moisturizer any time I plan on showing some skin outside. I tend to only focus SPF on my face, so this product is super easy and it gives my skin a slight youthful radiance that a standard sunscreen lacks.
Dior Backstage Eye Prime
Let's just say, MAC's Painterly Paint Pot has a new rival. This eye base is pretty much identical to my skin tone, so it pairs well with any eyeshadow. I find it pretty lightweight and comfortable, too!
MAC Blush in Springsheen
This is a gorgeous shimmery blush that lights up the face, without looking too golden or bronze. I like a glow, but nothing too distracting, so this blush is just perfect. And like the name implies, I wear it mostly in the spring.
What have you been loving throughout May? I'd love to know!
Stay tuned for my May empties coming up soon. Thanks for reading!