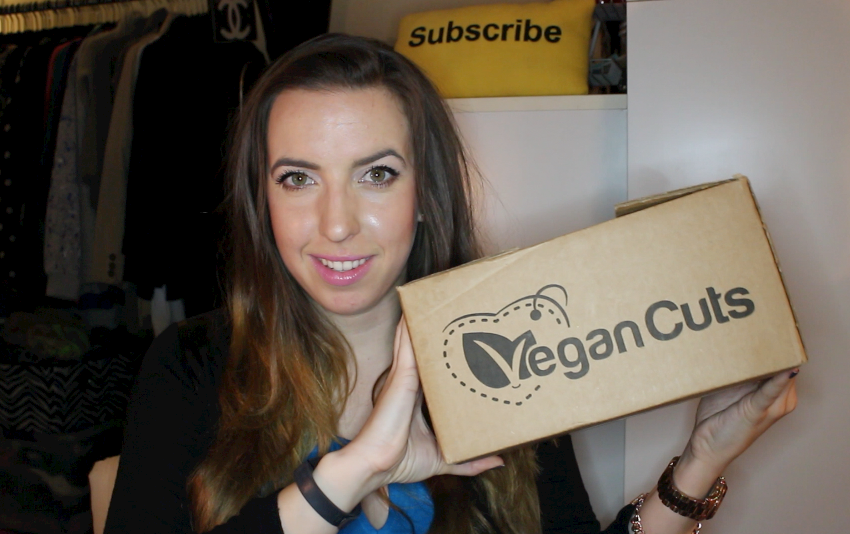 As I've mentioned in other posts, I'm an avid snacker. Food is an important part of my life, and I always love trying something new. I recently connected with Vegan Cuts to bring you this review on their monthly snack box subscription. In fact, I already had the brand on my radar from a beauty box review video I saw on my friend Tashina's YouTube channel. Tashina writes one of the leading vegan and cruelty-free lifestyle blogs, Logical Harmony, so I really trust her opinion when it comes to product recommendations. In any case, for $19.95 per month you can get this awesome box o' goodies delivered to your home or office, chock full of 7-10 vegan snacks.
So, what did I think of it? Watch the video below and scroll down for all of the products included.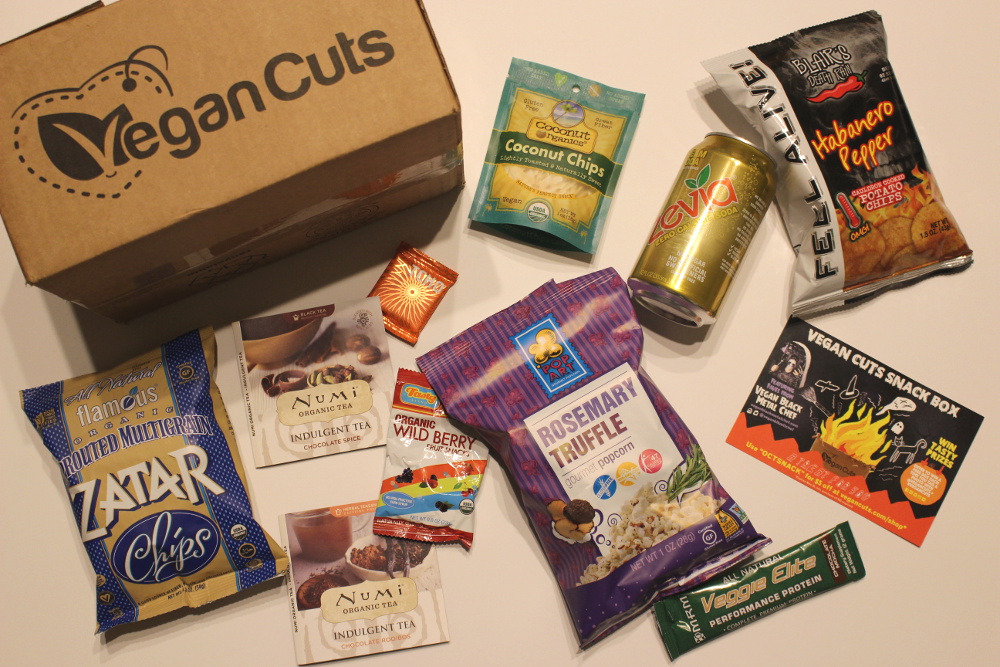 Here is what came in my box:
Pop Art Rosemary Truffle Gourmet Popcorn
Blair's Death Rain Habanero Pepper Potato Chips
Flamous Sprouted Multigrain Zatar Chips
Zevia Cream Soda
Numi Organic Indulgent Tea in Chocolate Spice & Chocolate Rooibos
TCHO "Fruity" Dark Chocolate
Tasty Brand Organic Wild Berry Fruit Snacks
Coconut Organics Coconut Chips
MRM Veggie Elite Performance Protein in Chocolate Mocha
In short, I thought the box was suitable for most anyone. I don't think it would tie me over for a full week of snacks to bring to work, but it is a fantastic supplement to your weekly groceries trip that's hopefully packed full of fresh fruits and veggies. Also, if you have minimal access to vegan snacks at your local grocery store, the snack box is a fantastic option. Similarly, if you just want to try something new every month, this box would be fit for you. There was a true balance of salty and sweet (truffle popcorn + dark chocolate), with a good mix of clean and healthy options thrown in (protein powder + coconut chips).
All in all, I would recommend this box! It's perfect for the busy, single adult who loves to snack but knows reaching for Doritos and Hershey's isn't the smartest option. And even if you are a non-vegan like myself, I think you'll enjoy what's in the box!
If you're interested in getting anything from the Vegan Cuts site, including à la carte items, be sure to use code  OCTSNACK for $5 off! This code is valid on orders $25 or more and through November 30, 2014.
Disclosure: I received a complimentary Vegan Cuts Snack Box for consideration. I am not compensated for mentioning these products. As always, this is my honest opinion.