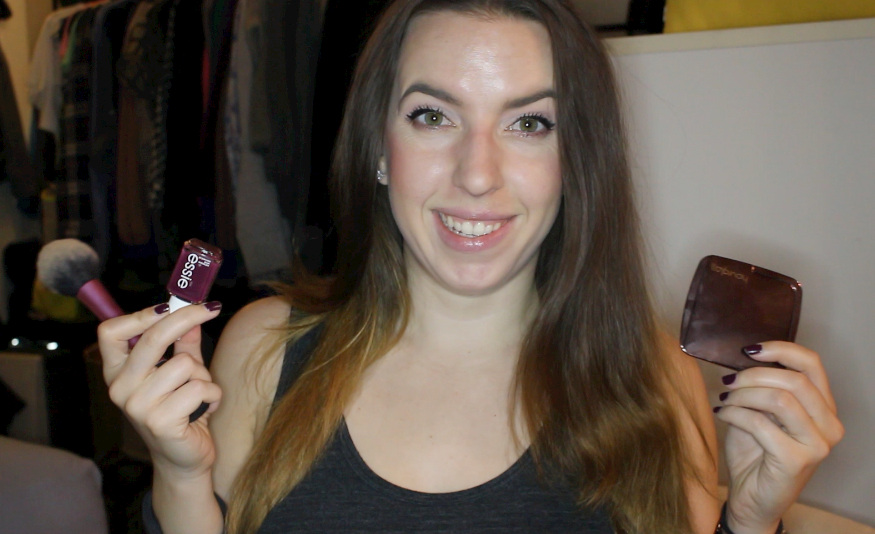 Surprisingly, October was a month with few favorites. You'd think with the season kicking into full gear, there'd be more I was excited about. But the truth is, I have a ton of products I hauled recently that I am just starting to dive into, so not much from that supply has been crowned a monthly favorite yet.
You know the deal: watch the video below and scroll down further for some extra thoughts on each item.
Hourglass Ambient Lighting Powder in Diffused Light
This powder is incredible. Diffused Light helps soften the look of my makeup and give it a subtle glow. It's also the least shimmery and glowy of all the Ambient Lighting Powders. It works like magic for setting my undereye concealer, but honestly I have started to apply it liberally all over my face. If you are tired of the overly matte look yet don't want to go bananas with highlighters, this is the perfect product for you.
Real Techniques Blush Brush
For the Hourglass powder, there is no better brush than this. In fact, this is probably one of my favorite brushes from the entire Real Techniques line. It's soft, voluminous, and doesn't shed. The synthetic fibers wash clean with ease, and the brush holds its shape very well. It's super affordable, too!
BareMinerals Marvelous Moxie Lip Gloss in Miss Popular (c/o)
I have a hate-hate relationship with lip gloss. It's sticky, gets in my hair, and never stays put because I'm always chatting, drinking, or eating. It's very rare that I purchase a gloss, but it's always nice to receive a sample to try to see if anything out there can change my mind about evil lip gloss. The Marvelous Moxie lip gloss from BareMinerals is fantastic. It's plush, comfortable, and doesn't irritate my lips after wearing it all day. The scent is divine, too. I also find that you can whack this stuff on in a rush, and not have to worry about applying too much. The applicator is perfect in that it doesn't extract too much product. Wear one swipe, or six. Either way, it looks amazing!
Essie 'Recessionista'
This is the quintessential wine polish for fall, and it also looks like BBQ sauce in certain lighting. It's chic and classy — a far stray from the stark white nails I was rocking all summer long. Recessionista is my current boss lady power manicure.
Forever 21 Faux Leather Cutout Booties
I don't always have a fashion favorite, but when I do, I will tell you about it. These F21 booties are in wardrobe rotation at least 3x per week because they're work appropriate yet still have that edgy vibe. The  platform makes them extra comfortable so I've even been wearing them to work. If you like the look of Vince, Rag & Bone, and Zara booties, you should get these affordable ones before they sell out!
Like this post? Don't forget to check out more of my monthly favorites from months prior, and a whole YouTube playlist dedicated to the subject. Thanks for reading!

Disclosure: I received the products marked with (c/o) for consideration. I am not compensated for mentioning these products. As always, this is my honest opinion.