Total Wine & More officially says cheers to Sonoma County wine country! Yesterday, October 18th 2023, Total Wine & More finally opened its doors in Santa Rosa. This is the company's 259th store and Total Wine Santa Rosa marks the 39th store in California. This humongous wine, beer, and spirits retailer has opened its first location in the North Bay Area in the heart of Sonoma County, Santa Rosa!
Total Wine & More
2705 Santa Rosa Ave
Santa Rosa, CA 95407
Open Daily 9am – 10pm
I had never shopped at this store before, seeing as the closest ones were 50-100 miles in every direction from Sonoma County. Other Bay Area Total Wine & More store locations include Daly City, Vacaville, San Mateo, Mountain View, Fremont, Pleasanton, San Jose, Pleasant Hill, San Ramon, and San Francisco. The company has been growing like crazy, expanding with so many California store openings in the last few years.
But let me tell you if you're a first timer, they carry just about everything. The store not only has an outstanding selection of wines from around the globe, they carry craft beer, spirits, and even cigars. Looking for something non-alcoholic? They've got that too, with an impressive array of craft soda, alcohol-removed wines, alcohol-free spirits, and pre-made mocktails. And there's even glassware, barware, and gift sets galore. Total Wine is really a one stop shop for your next party or celebratory gathering.
The store also features a demo area in the back, as well as space for visiting vendors to pour samples and tastings throughout the store. With proximity to so many amazing local wineries and vintners, I'm anxiously awaiting to see who will be pouring here in the future.
Finally, I love how throughout the store education is encouraged. Artwork and signage in every aisle may help guide the customer to purchase, discovering their taste preferences along the way. Customers can also learn about wine growing regions, food pairing ideas, glassware suggestions, and more.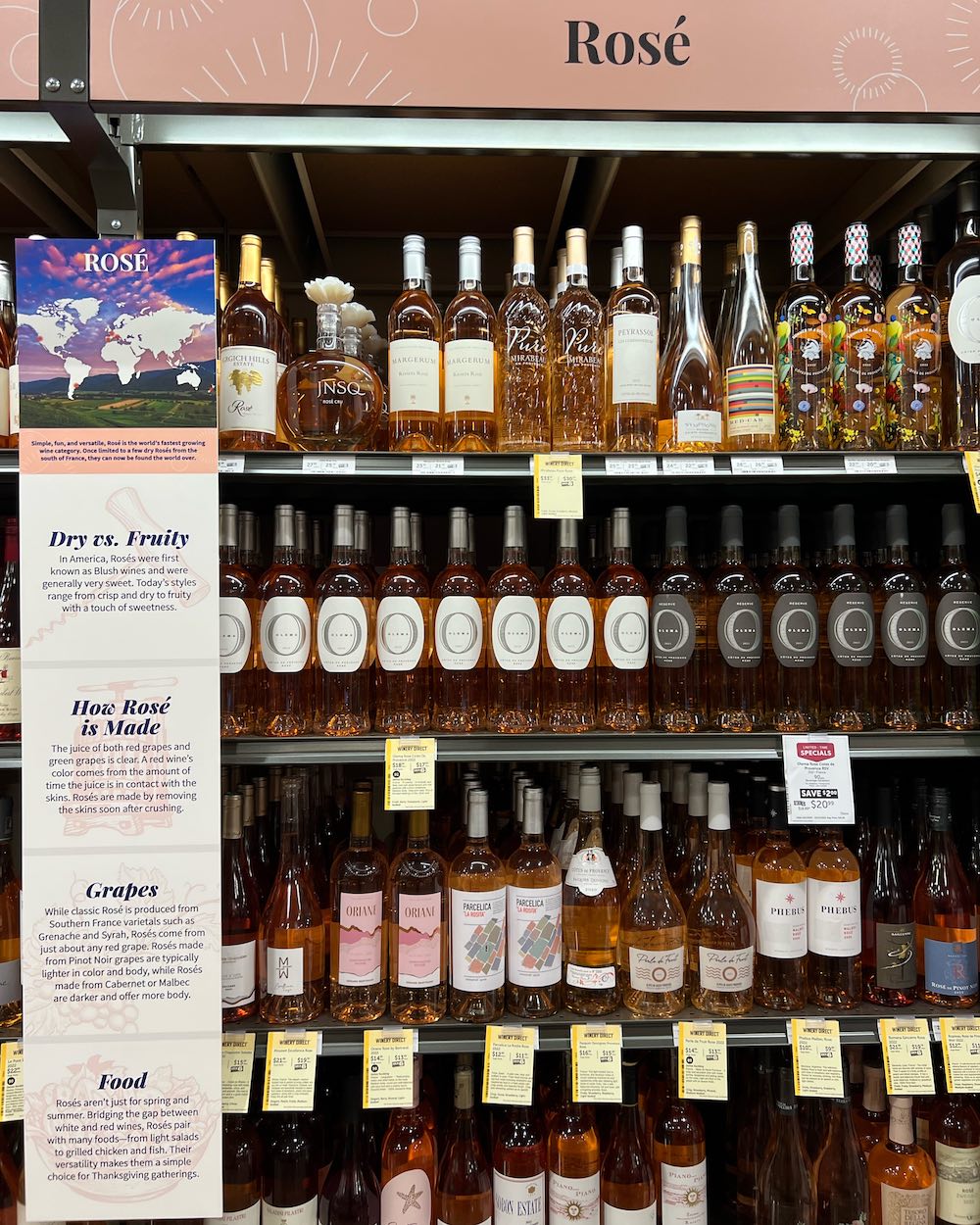 In conclusion, the arrival of Total Wine in Santa Rosa is exciting for both wine enthusiasts and local businesses alike. And that includes the many popular local craft brewers and spirits brands too. With its vast selection of beverages from around the world, knowledgeable staff, and commitment to customer satisfaction, this new location will surely be a premier destination for shoppers. Whether you're seeking a rare vintage or simply looking to explore new flavors, Total Wine offers a unique shopping experience.
Will you be shopping here at this brans new Total Wine location soon? Let me know in the comments!