So you're coming to Healdsburg and want to order some fantastic drinks. Allow me to help, I live in Sonoma County and I'm in Healdsburg a lot. Healdsburg has no shortage of wineries and wine tasting rooms, and maybe you're craving other types of refreshments instead. These are the best spots I would recommend for both cocktails and mocktails, and more. Many have amazing food menus too, so don't miss out on their appetizers and happy hour offerings. Let me tell you the scoop on where to go for cocktails in Healdsburg.
Best Healdsburg Cocktails
Lo and Behold
Lo and Behold is an amazing spot for both food and drinks, with come of the prettiest handcrafted cocktails in town. With both indoor and outdoor seating, you really get the best of both worlds here: immersive cocktail bar and fun restaurant. Most cocktails are around $14 here, and I love that they have a vast selection of interesting cocktails and delicious alcohol-free cocktails as well.
Lo & Behold Bar + Kitchen
214 Healdsburg Ave, Healdsburg, CA 95448
The Matheson / Roof 106
If you love Valette, you must check out The Matheson, which has options both downstairs and upstairs! You can usually find me on the top floor at Roof 106, ordering pizza, salads, and any of their handcrafted cocktails on the menu. Don't miss the clear margarita here or their top tier espresso martini! They also offer many free spirited cocktails as well, for those who want to skip out on the alcohol but still want to enjoy something complex and delicious.
The Matheson
106 Matheson St, Healdsburg, CA 95448
The Rooftop at Harmon Guest House
Not only does The Rooftop at Harmon Guest House have some of the best cocktails in Healdsburg, they also have some of the best happy hour offers! You can enjoy $1 oyster Mondays (come early!) and also taco Tuesday here, but its's best to check their Instagram to see what else they have going on. They emphasize locally made ingredients and spirits brands on their menu as well.
The Rooftop at Harmon Guest House
227 Healdsburg Ave, Healdsburg, CA 95448
Spoonbar
Another fabulous cocktail spot in Healdsburg is Spoonbar, located in the ground floor lobby inside the H2 Hotel. The dishes and cocktails at this spot go above and beyond on flavor and presentation. They now offer happy hour Friday through Sunday 4-6pm and Tuesday through Thursday 5-6pm. Happy hour specials include $10 bites and $10 cocktails including gin & tonic, margarita, martini, and Manhattan.
Spoonbar
219 Healdsburg Ave, Healdsburg, CA 95448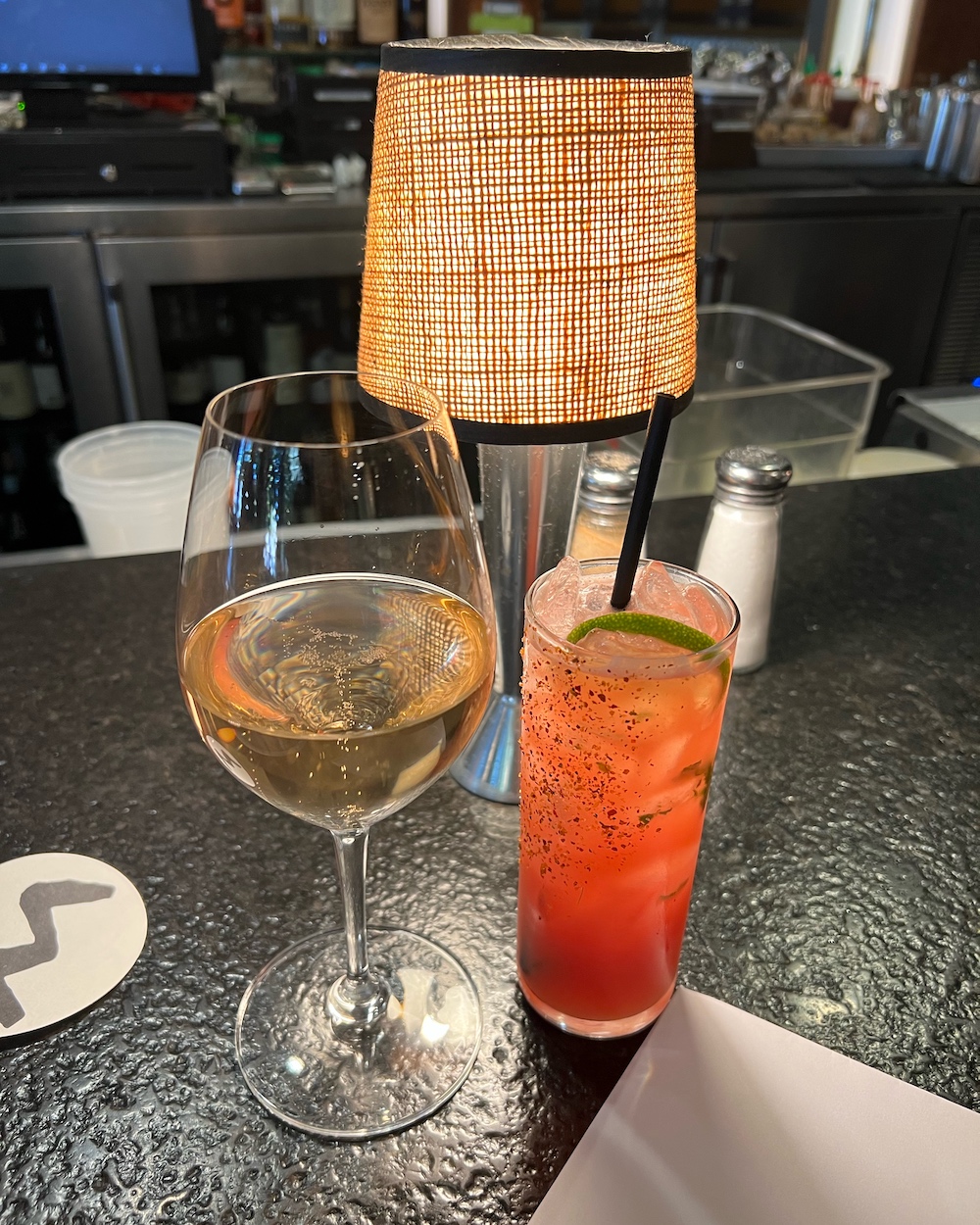 Wili's Seafood & Raw Bar
If you're looking for the perfect spot for seafood and craft cocktails, Wili's is another one of my Healdsburg go-tos. They offer both indoor and outdoor seating, plus all kinds of shareable plates that are perfect for the cocktail hour. Oysters and crab cakes, anyone?
Wili's Seafood and Raw Bar
403 Healdsburg Ave, Healdsburg, CA 95448
Hazel Hill at The Montage Healdsburg
If you're anything like me, you love a fancy resort bar. Hazel Hill is located inside the Montage Healdsburg, and while you may enjoy lunch, brunch, or dinner here, the cocktails I found are really the star of the show. You'll enjoy a luxurious atmosphere here and a stunning view overlooking the pool area and sweeping hills and vineyards in the distance.
The Montage Healdsburg
100 Montage Way, Healdsburg, CA 95448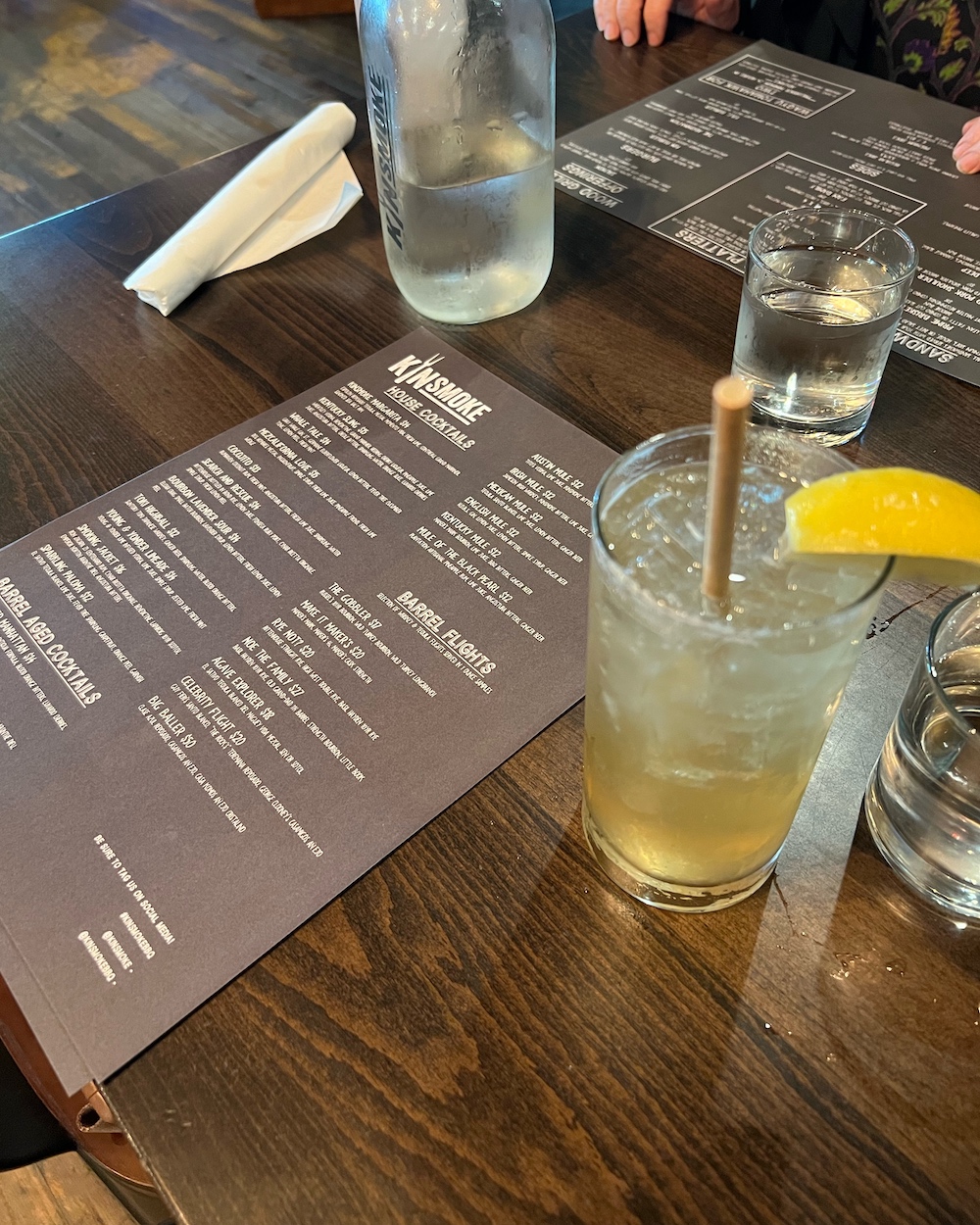 KINSmoke
Finally for something a little more casual and chill, I have to recommend KINSmoke right on the Healdsburg square. This is a BBQ restaurant that you can smell before you arrive. They have a huge menu of barbecue classics, plus a gigantic cocktail menu to match. Part of this cocktail menu is even dedicated to mules. You can try about 6 different types of Moscow mules here! I found it to be the perfect refresher for a brisket sandwich and mac and cheese meal.
KINSmoke
304 Center St, Healdsburg, CA 95448
In conclusion, Healdsburg is a destination for cocktail enthusiasts with its vibrant and diverse mixology scene, despite being certainly more well known for wine. From classic concoctions to innovative creations using locally sourced flavors and ingredients, the town offers an array of options from the casual to super luxe. There are options across the board for folks seeking the cozy lounge ambiance to the lively bar atmosphere, there are plenty of options to explore and indulge in. Whether you're looking for a refreshing summer sipper or a cozy winter warmer, some of these spots for cocktails in Healdsburg will elevate your trip to Sonoma County wine country. So, raise a glass and toast to the exceptional mixology found in this charming wine country destination. Cheers!