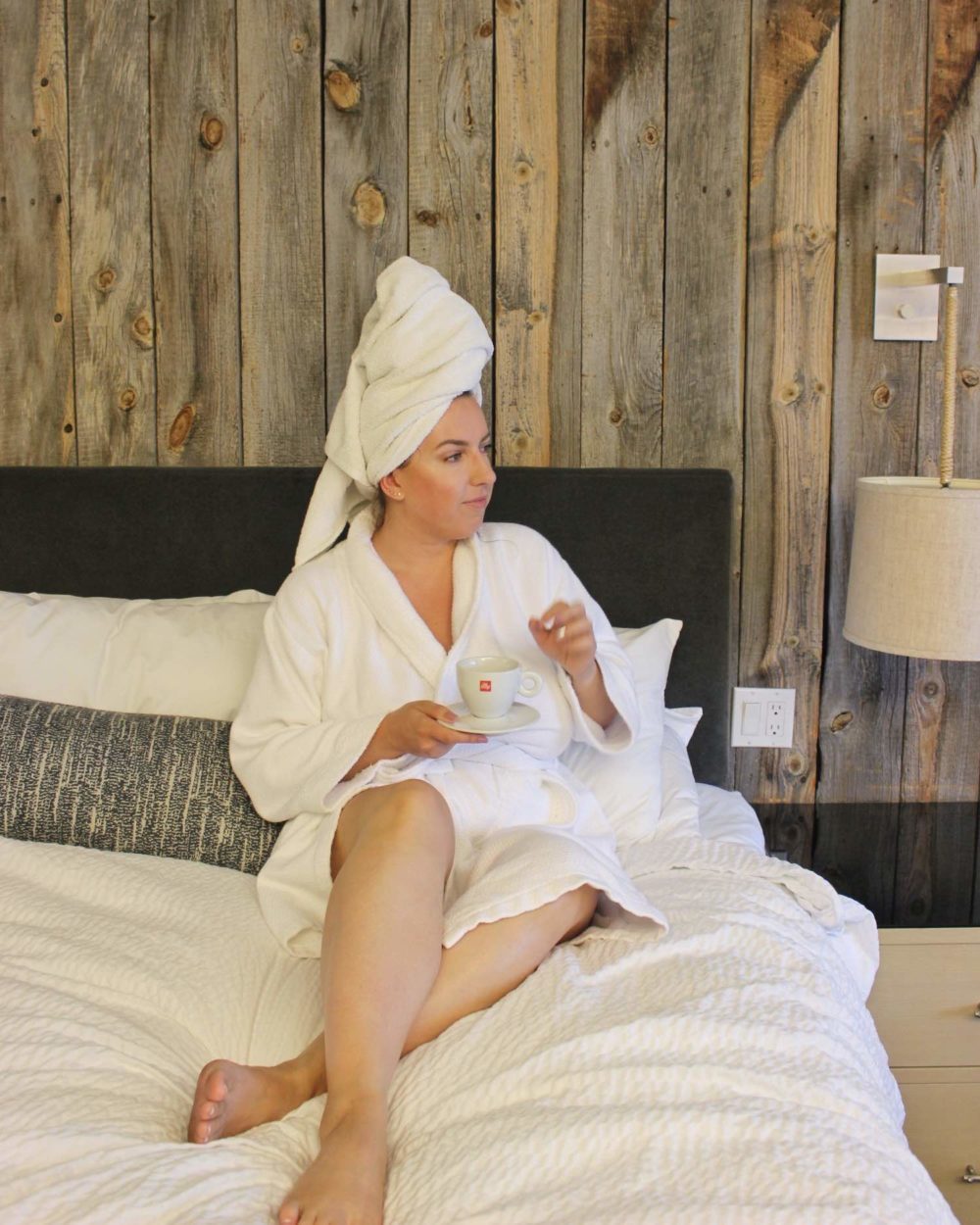 Thanks Hotel Paradox for hosting our stay.
Take a little trip back in time to my 48-hour trip to Hotel Paradox in Santa Cruz, California! Located just a little bit south of Silicon Valley, Santa Cruz has so many gems to explore. Let me tell you why this hotel is my new favorite place to stay, and I'm already planning another trip to the property this summer.
If you like good coffee, restaurants, beach town vibes, and just shutting off, Santa Cruz is for you. Here's why you should consider staying at Hotel Paradox.
https://youtu.be/kOrEw4q97RQ
Why Stay at Hotel Paradox?
The pool & huge hot tub: 75% of my stay was spent here. There are daybeds, cabanas, lounge chairs, and tables, plus plenty of Instagram-worthy backdrops. Adult swim is also nightly from 10-11pm. Food and drinks are of course served here, too!
Free wifi: sometimes duty calls and you need to stay connected. Hotel Paradox has free wifi and strong signal at the poolside cabanas, just saying! It might be my new remote office location.
Walkable location: downtown is just a few minutes walk over the pedestrian bridge. Bars, restaurants, and shopping are all super walkable.
Illy espresso machines: need an afternoon espresso? One is waiting for you in your room when you check-in!
Rentable electric bikes & skateboards: I didn't take advantage of this on my short visit, but this is so nice to offer to guests.
Electric vehicle charing: EVs, they've got you covered! Electric vehicles can recharge easily in the parking lot.
Yoga & goat yoga: check the schedule and plan your visit accordingly!
Pet-friendly: that's right, dogs and cats welcome! Be sure to mention if you're bringing your furry friend when making a reservation.
Things To Do In Santa Cruz
What To Eat & Drink in Santa Cruz
Lastly, Hotel Paradox is part of Autograph Collection Hotels by Marriott. Be sure to use your Marriott Bonvoy rewards membership when booking.
Like this post? Pin it and share the love. Be sure to check out some of other California or Bay Area travel content before you go. Happy travels!