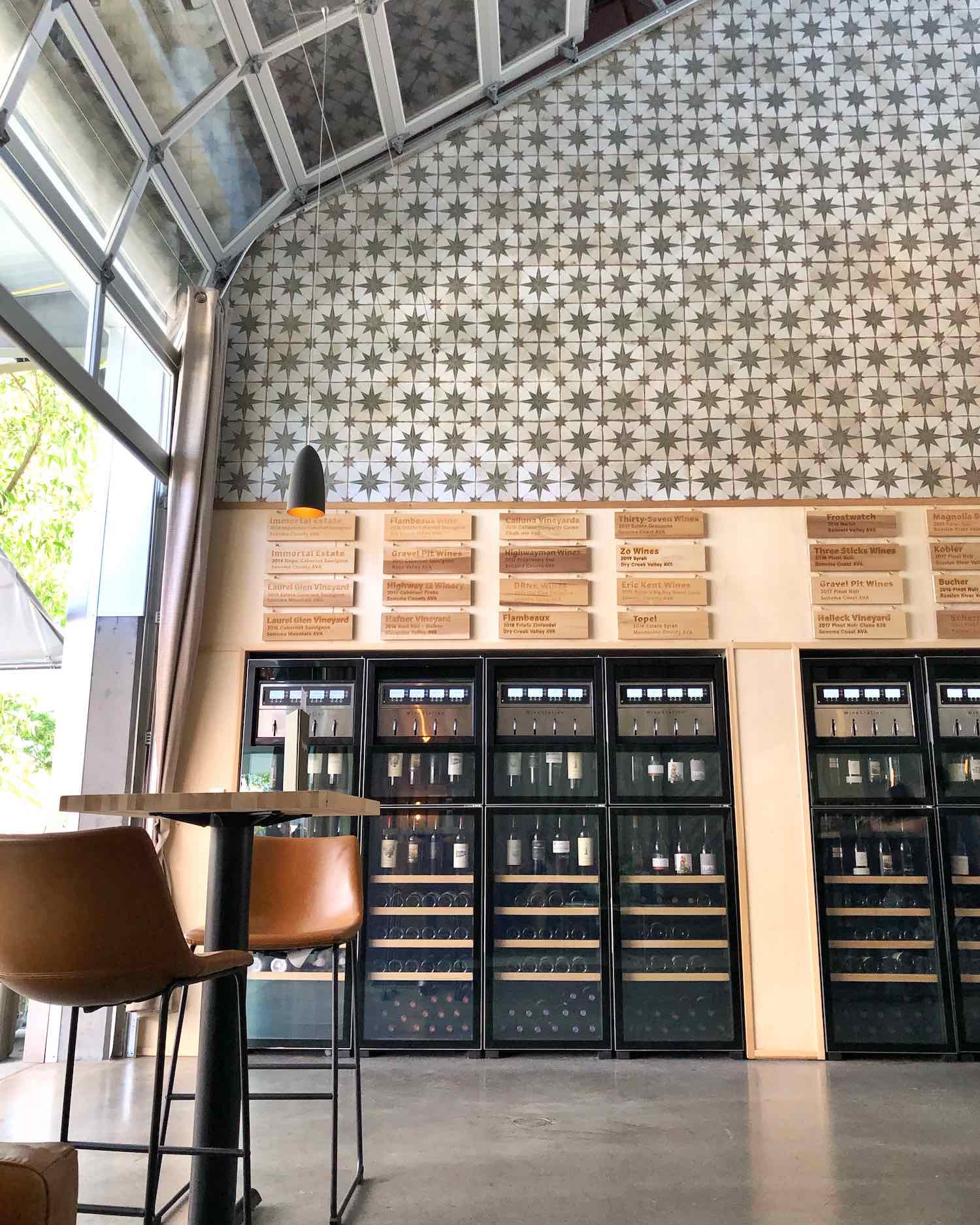 The Barlow Sebastopol is one of my favorite Sonoma County spots because it has so much to do in one place. Two weeks ago I covered some of the best things to do in Sonoma County besides drinking, but today's let's dive a little deeper into all my favorite things to explore.
Located right off Highway 12 when driving into Sebastopol, The Barlow is an open air market place featuring dozens of shops and restaurants all conveniently centered around one street. You can spend an entire day here and still not see every single thing. While there are several wine bars, breweries, and even a cider distillery, it's nice because it's still a family and dog-friendly environment. If you go in a large group, everyone can kind of choose their own adventure with what they want to do.
The history of The Barlow is really interesting, with roots in the apple production boom in west Sonoma County. Apple farming for a time was on par with wine grape production, even surpassing it during prohibition. The Barlow market features some original buildings from the apple cannery era of the 1930s, and new buildings that micic this original architectural style. Imagine that and so much more, including plenty of outdoor space to gather. It's a place that is so uniquely west Sonoma County.
The Barlow Sebastopol
6770 McKinley St
Sebastopol, CA 95472
Directions to The Barlow on Google Maps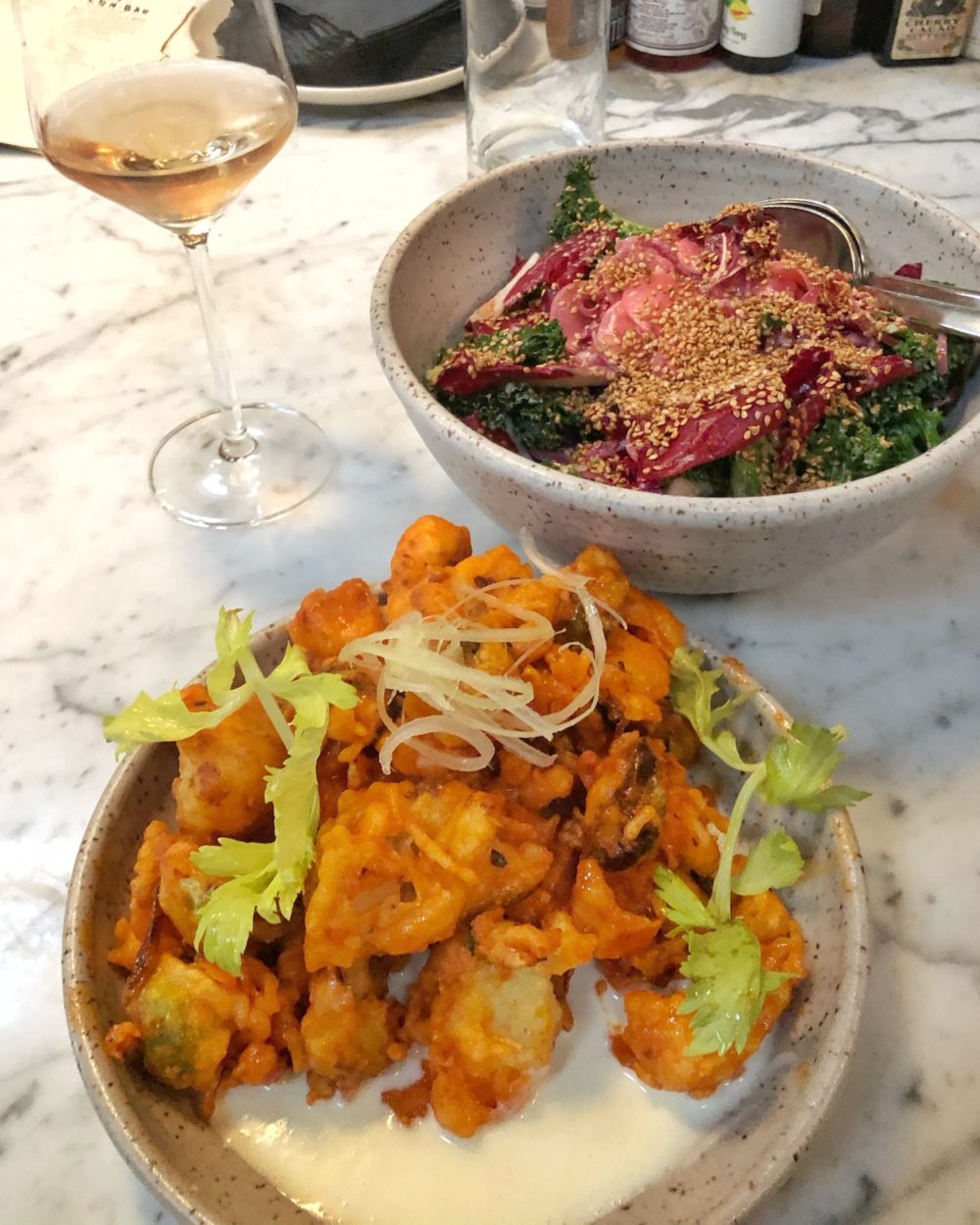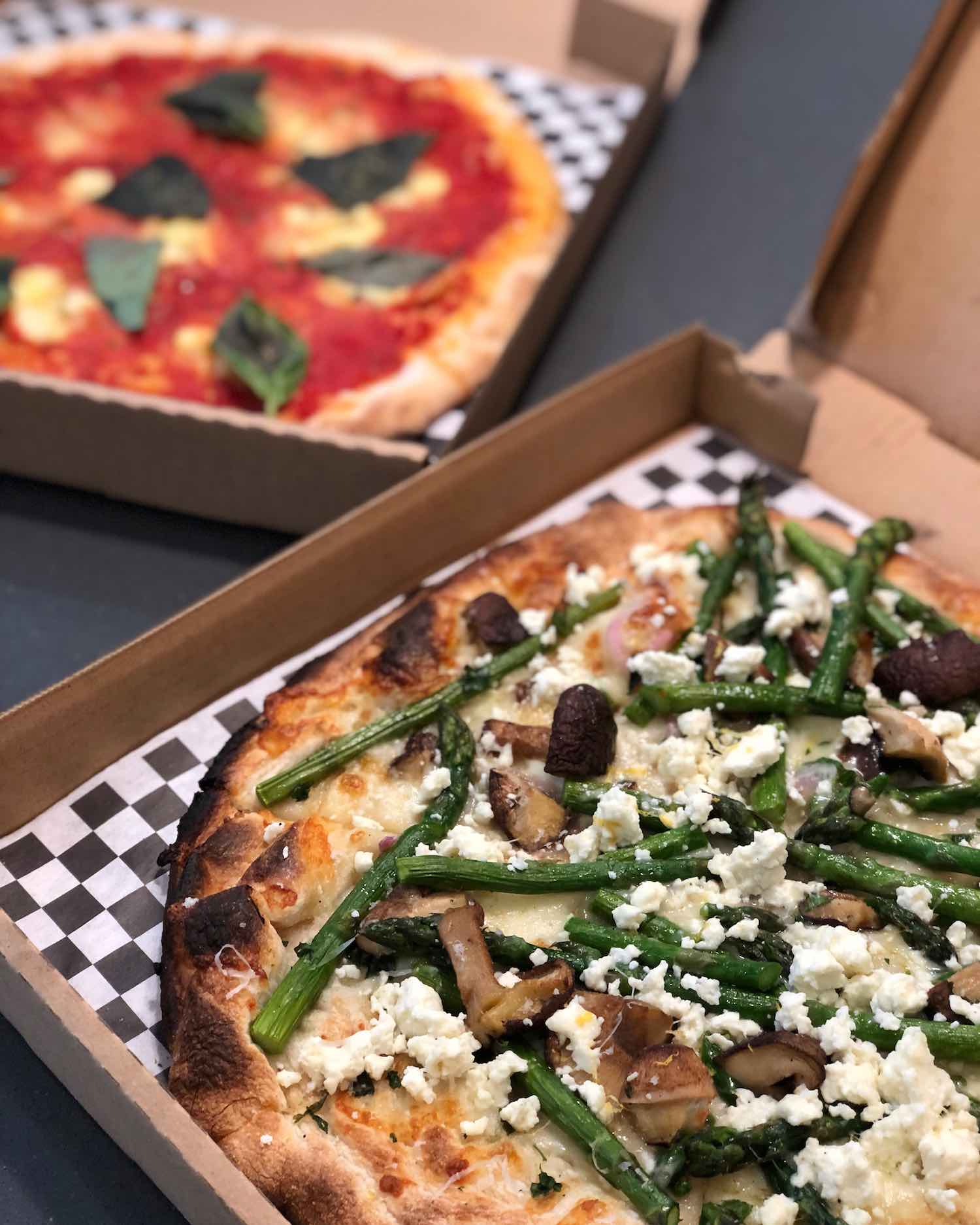 Best Things To Eat at The Barlow
Acre Pizza
For me personally, it's not a trip to The Barlow without getting something from Acre Pizza. Their thin crust pizza is perfection and I just love all the seasonal toppings they do. The lunch menu is the best bargain and currently it goes until 4pm!
Fern Bar
Fern Bar offers the most opulent decor, delectable food, and inventive cocktails you'll find at The Barlow. My favorite spot for happy hour and weekend brunch.
The Farmer's Wife
The Farmer's Wife is the best spot for vegetarians or anyone eating a plant-forward diet. I adore the salads from The Farmer's Wife because they're both nourishing and delicious.
Two Dog Night Creamery
One of my newest discoveries and one of the few ice creams I can eat with my carrageenan allergy! Two Dog Night Creamery uses liquid nitrogen to blend their gelato-style ice cream up, so they don't rely on filler ingredients or preservatives to give them that dreamy creamy texture. One step inside this shop and you won't be able to resist it!
WM Cofield Cheese
Sonoma cheese, but done British style! WM Cofield is a cute little cheese shop tucked down one of the perpendicular streets, but don't miss it! Take home a bag of the cheese curds, trust me on this.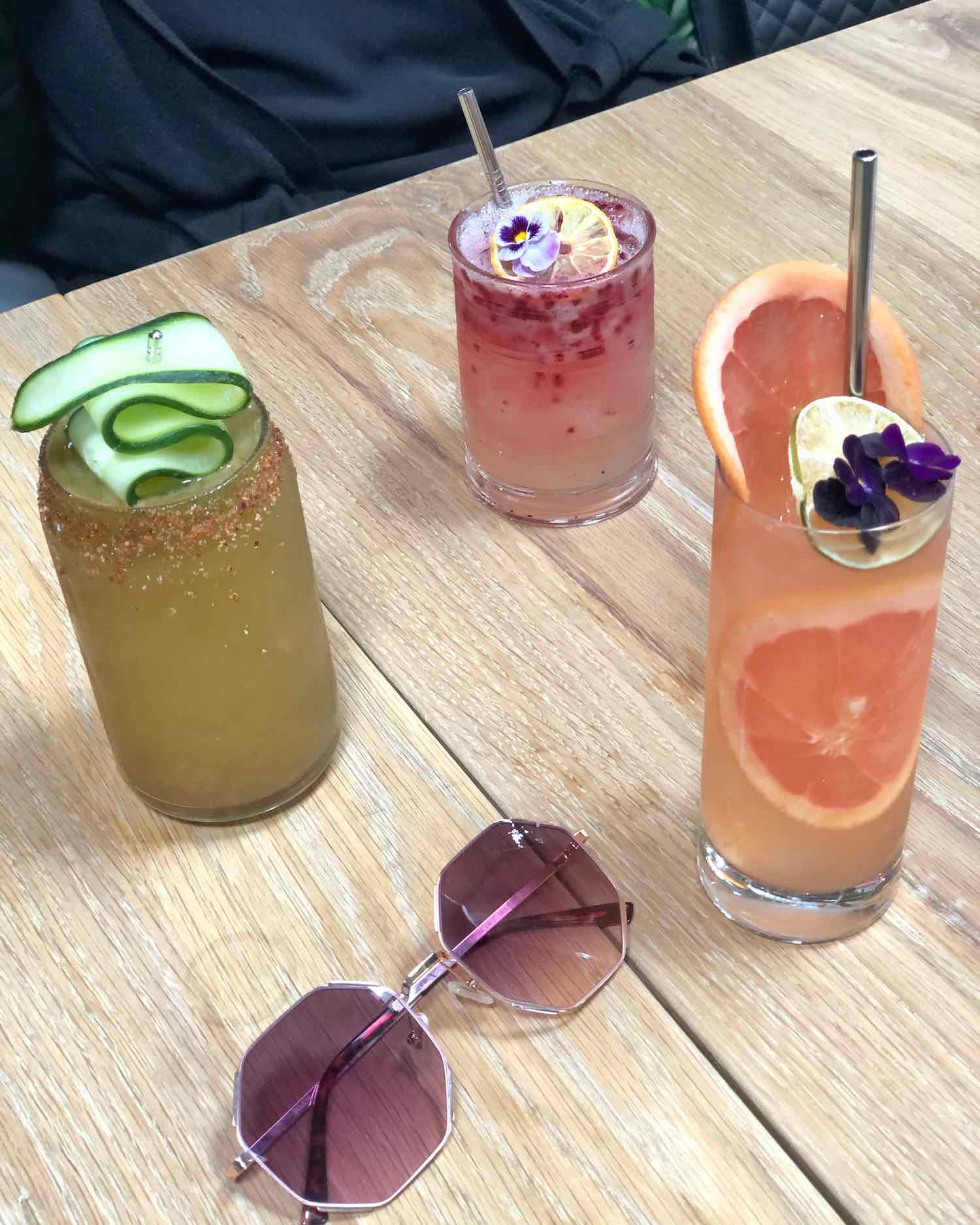 Best Things To Drink at The Barlow
Golden State Cider
The Barlow gets back to its apple roots at Golden State Cider. They use all 100% fresh pressed west coast apples in their ciders. Try a cider flight and see what you like. The Mighty Dry is my absolute favorite!
Region Wine Bar
My favorite place to drink at The Barlow is Region. It's a self serve wine bar that brings the bounty of Sonoma wine and wineries right to you. So cool, right? They offer 50+ local wines at your fingertips. You can dispense a taste, half pour, or full pour so you can enjoy wines at your own pace. The tasting room is absolutely stunning, and you'll often meet winemakers here giving complimentary tastes.
Best Places To Shop at The Barlow
California Sister
Shop flowers, plants, crystals, stationery, crystals, and other treasures at California Sister. I just feel immediately inspired when I walk in this shop.
Have you been to The Barlow market district before? If so, what are some of your favorite spots? Also be on the lookout for more special events and unique community experiences at The Barlow happening soon on their events calendar.
Need more Sonoma County travel tips? Check out some of my other posts on wineries, restaurants, and hotels before you go. Happy travels!