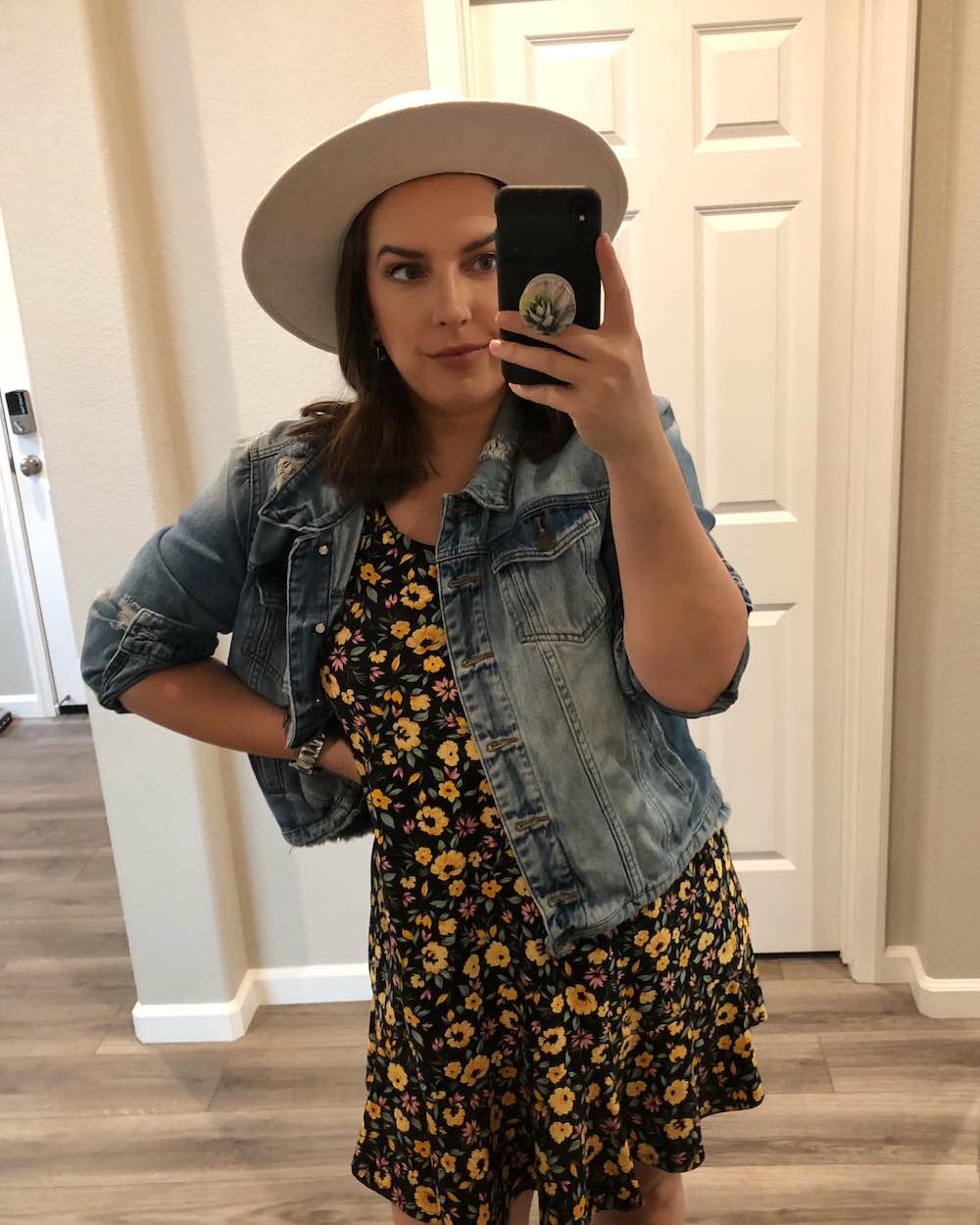 As I mostly follow a capsule wardrobe concept so I don't really do a full wardrobe refresh each season. However I do like to seasonally switch things up with new accessories. My new favorite fall accessory this year has to be this braided felt boater hat. It's a total dupe for a popular Anthropolgie hat that's $68. But this Walmart find is only $14! I know that when Walmart has trendy pieces they tend to go fast, so if you like this style grab it in-store or online soon before it's gone.
I was on the hunt for an affordable trendy "Instagram girl" hat for so long and this is totally it. This felt boater hat features a double braid design and a boho structured look. Unlike a fedora hat, the boater hat is flat on top with a firm brim. Also, the hat depth is fairly shallow. For this reason, it's the type of hat you can wear closer to the crown of your head, tilted with the front rim worn closer to the hairline. I can't wait to wear this piece all fall long here in wine country.
Braided Felt Boater Hat
Brand: Time and Tru
Size: one size, with adjustable string
Material: 100% polyester, soft brushed felt material to the touch
Colors: cream, black, dark tan, dark brown, dark gray, deep teal, deep red
Price: $14.00
Some styling ideas for this braided felt hat include with swing and maxi dresses and jean jackets for fall. I also love this hat with a classic t-shirt and jeans combo. The cream color kind of goes with everything in my wardrobe. And let's not forget how helpful hats are at hiding greasy or unruly day 2/3/4 hair. For that reason I know this hat will get a lot of mileage.
I already see this Walmart find becoming a fall fashion favorite for 2021. If you pick up this hat, please do tag me on Instagram or TikTok so I can see how you style it!