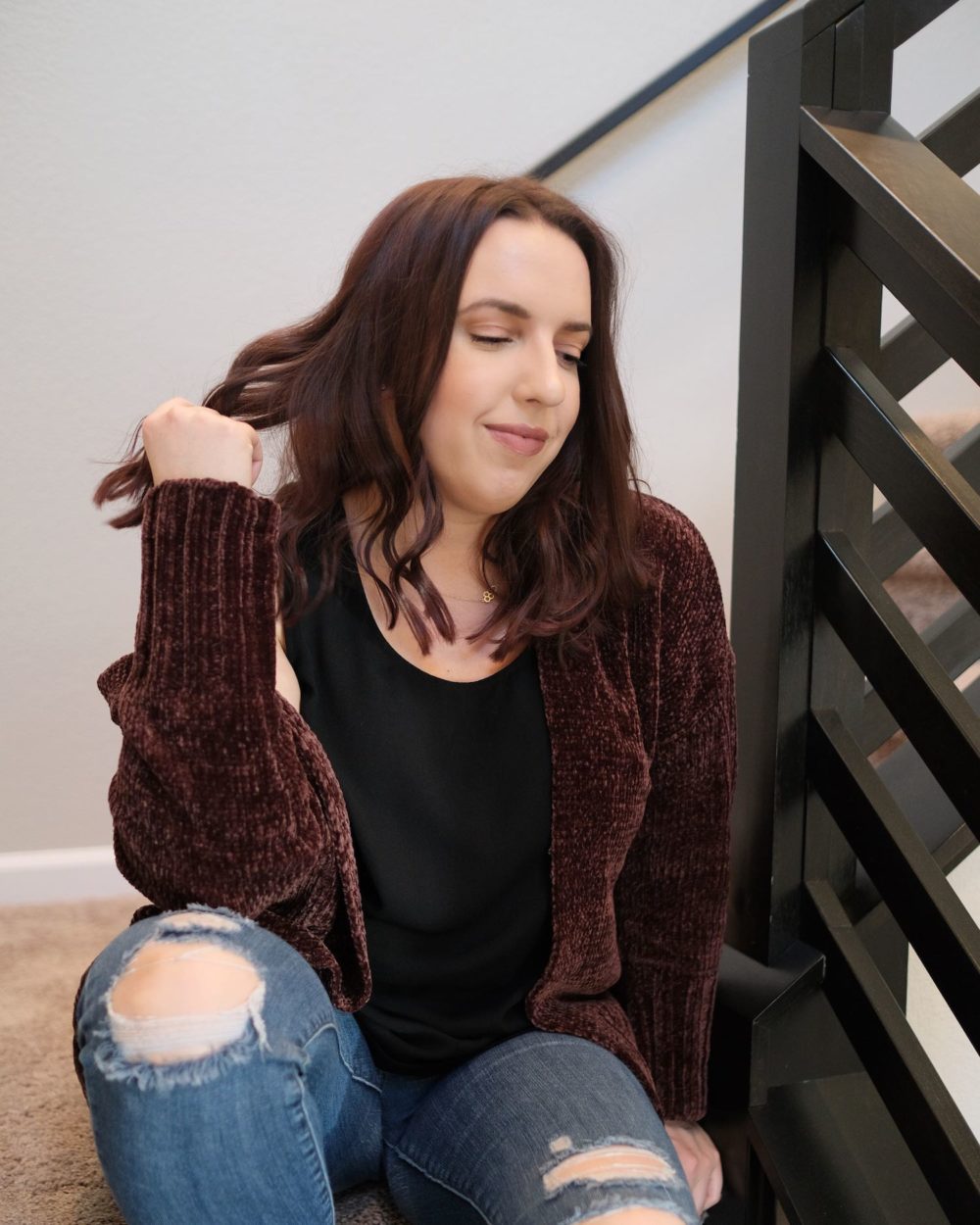 Downsizing my closet has been such a helpful thing not only with moving recently, but on my larger path towards overall minimalism. I've been practicing a casual capsule wardrobe format over the past few years, slowly refining it along the way. I've currently narrowed my closet down to these 25 pieces which are staples I wear again and again. These are the core 25 items I wear on a daily basis, which I can mix and match in so many different ways.
All of these pieces are on a neutral color palette of black, blue, brown, tan, green, gray, cream, and white. Keep in mind, I live in the Bay Area where we have chilly mornings and evenings with pretty warm days. Northern California has a mild climate, so you won't find any heavy snow wear here. This capsule may work year round, but I would probably cycle in more sandals and skirts in place of the boots and faux leather and faux fur. Although I work from home currently, many of these pieces could have doubled as work appropriate items at my last tech job where the dress code was very casual.
In terms of the cuts and styles, feel free to take my inspiration from my list and adjust them to your own style preferences. For instance, I love skinny jeans but maybe you prefer straight leg, so adapt the list to your style. I love solid black tops in all types of cuts, but maybe you would prefer solid tops in white.

Capsule Wardrobe Tops (5)

Capsule Wardrobe Bottoms (6)

Capsule Wardrobe Outerwear (10)

Capsule Wardrobe Shoes (4)
I actually did a recent video on some of my current fashion favorites, including many capsule wardrobe staples. Just watch the video below to see what they are specifically.
This list of capsule wardrobe pieces clearly doesn't include everything I wear less frequently. It excludes active wear, lounge wear, formal wear, and occasion wear. I also don't tally accessories like sunglasses, jewelry, or handbags because my collection is already quite minimal.
Do you follow a capsule wardrobe framework? I would love to know in a comment down below.