So you want to drink outside in Sonoma County, but times are kind of weird right now. I wanted to pull together a list of the best bars with patios in Sonoma County. No temporary tents or weird seating arrangements here. These are some of my favorite dive bars, breweries, pubs, and taverns with real patio seating. They all serve food and are open for business! As I scope out new spots I'll add to this list to bring you recommendations for the best bars with patios in Sonoma County. I also highlight if the places offer a full bar, happy hour, and if they are pet friendly.
My favorite Sonoma County dive bar with a really laid back atmosphere and great food. They offer an amazing beer selection and awesome pub food like hot chicken and pulled pork sandwiches, wings, salads, and more. There's both picnic table seating and some high top tables plus umbrellas. They also occasionally have live music!
5745 Old Redwood Hwy, Penngrove, CA 94951
Full bar
Dog friendly
Happy hour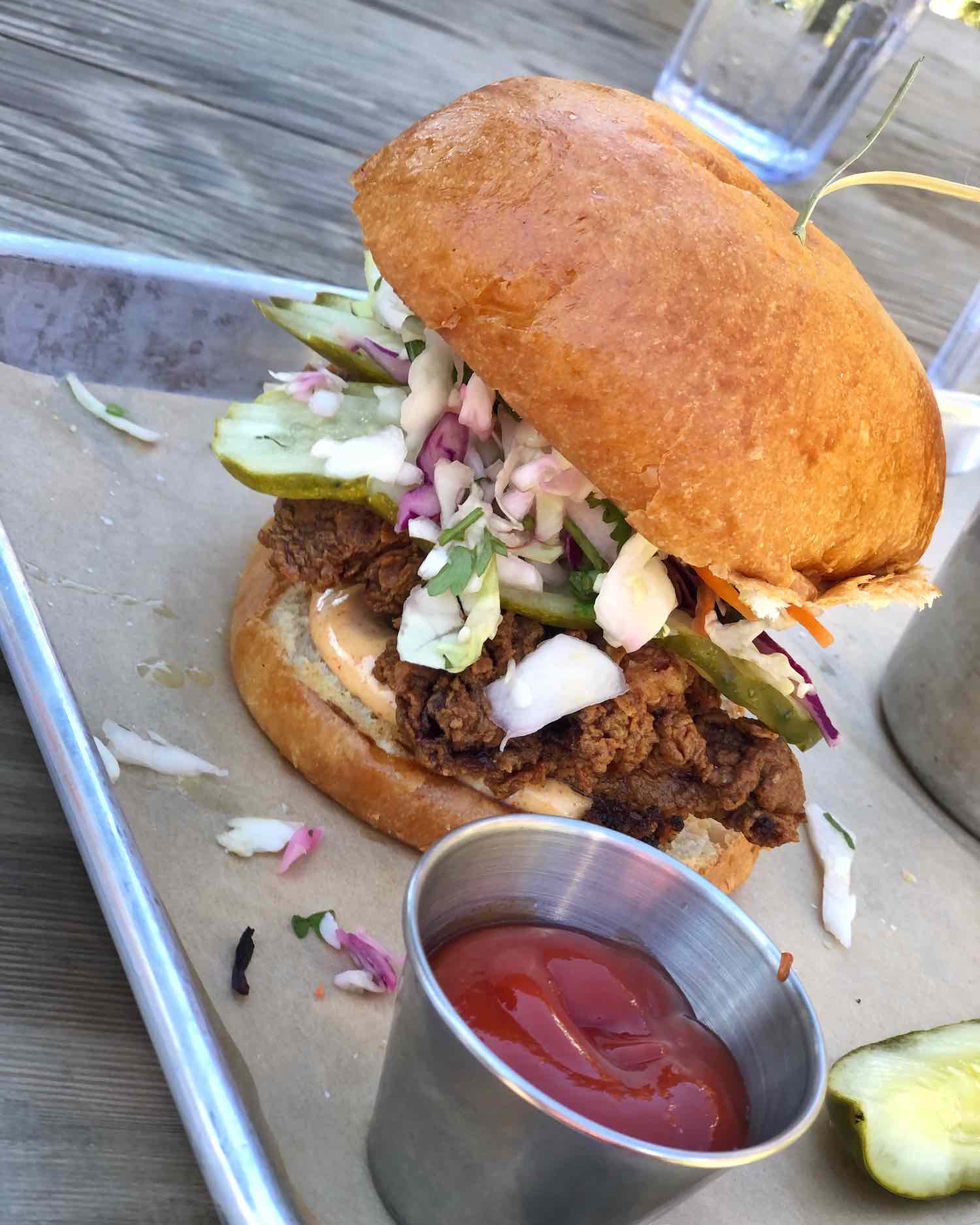 Whether you love the Lagunitas IPA or you're more into Little Sumpin' Sumpin', I think we can all agree on loving drinking beer outside. They have a huge dog-friendly patio where you can enjoy beer flights and lots of pub food with a fresh California twist. Seating is picnic table and bench style with umbrellas. You can also buy those harder to find beers to take home.
1280 N McDowell Blvd, Petaluma, CA 94954
We all know the iconic Racer 5 IPA, but have you tried Bear Republic's other brews? Probably the best brewery patio view in all of Sonoma County. Bear Republic in Rohnert Park is huge and the patio overlooks a small lake full of geese, ducks, and turtles. They offer a huge menu including wings, salads, sandwiches, burgers, pizzas, and more. Don't miss the retail on your way out!
5000 Roberts Lake Rd, Rohnert Park, CA 94928
Full bar
Dog friendly
Happy hour Monday-Friday 3-6pm
Sonoma County's most iconic brewery, but specifically their second location in Windsor. The Windsor brewery is huge and has a decent sized covered patio. I love their sour beers and the brewery menu has something for everyone including salads, burgers, mac and cheese, wings, salads, and more. And of course they have retail too, so you can buy beer to go and swag as well.
700 Mitchell Ln, Windsor, CA 95492
Beer & wine only
Dog friendly
So to answer the question, "are Sonoma County bars open?" Yes Sonoma County bars are open, but the caveat is that they have to be bars that serve food. And currently, they are only able to serve food outside. Try some of these spots and let me know what you think! Also follow my food Instagram account @omgfeedmethis for even more food, drink, and local restaurant recommendations.