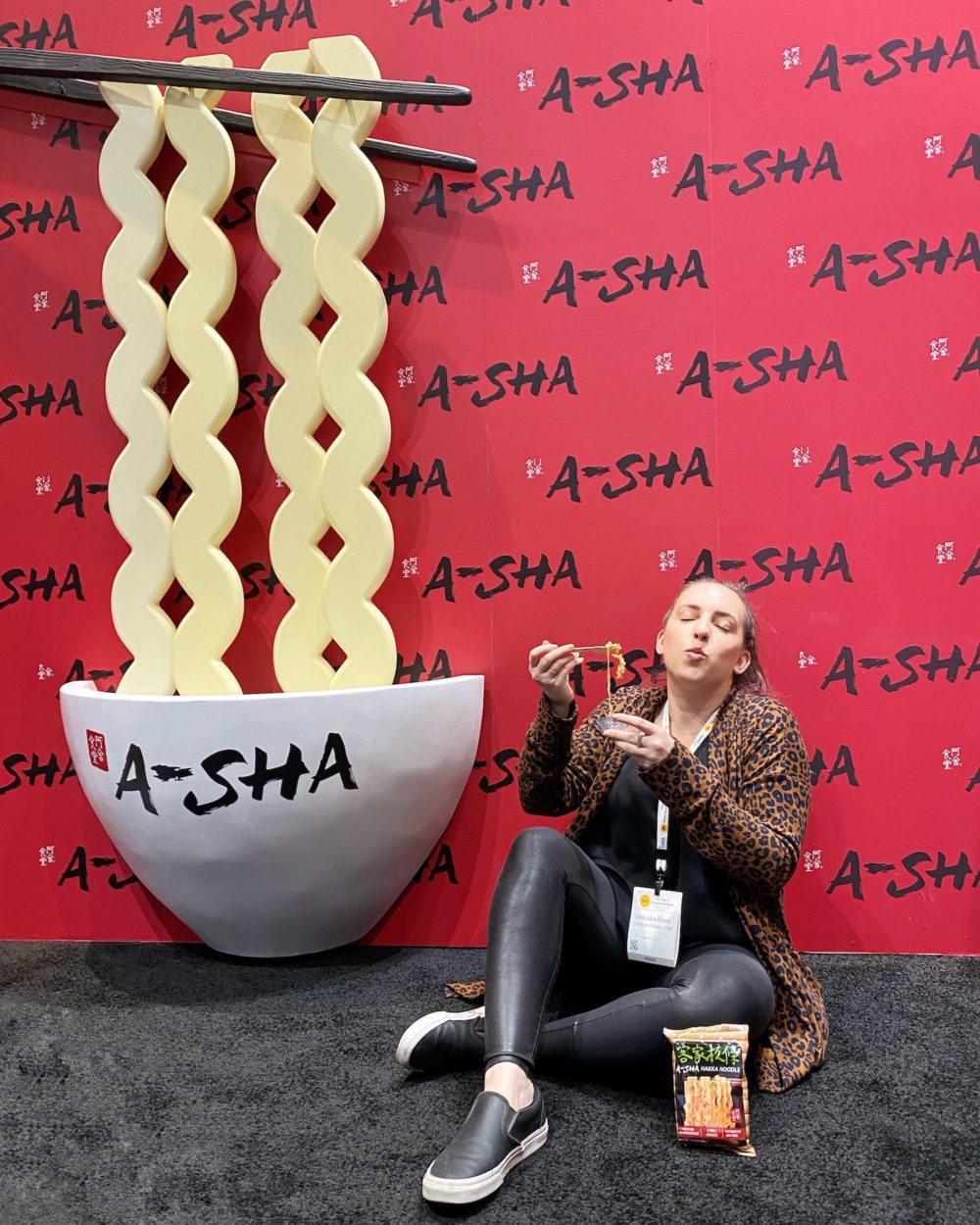 Last weekend I hit the 45th Winter Fancy Food Show at Moscone Center to taste some of the best food products in the world. This is a trade-only event I had the privilege of attending as a member of the media, so I wanted to share the biggest food trends I observed for the coming year. There's a lot of exciting things happening in the world of imports, healthy foods, sustainability, and more. Here were 5 of my biggest takeaways and tips on where to find these products.
1. All Oat Everything
Oat milk, oat cheese, and so on and so forth. Brands are ditching dairy and oat seems to be the best substitute from a cost and carbon footprint standpoint. Miyoko's new pepper jack cheese in a grilled cheese was one of the best oat-based things I tried at the event! Blue Bottle has also released an iced coffee with oat milk.
2. Non-Alcoholic Beverages Are Back
Suntory All Free, Hella Cocktail Co Bitters Soda, and more are allowing adults to indulge in their favorite flavor profiles found in adult beverages, but without the actual alcohol content. Surprisingly, many are low calorie and sometimes even zero calories!
3. Keto Is Here To Stay
This has been a trend for years now — hello, anyone remember Atkins from the late 90s — but it is continuing into 2020. Even for baked goods and those naughtier food categories like cookies, many brands seem to have low or no carb keto-friendly options.
4. Everyday Basics Remixed
Honey, but with a kick. Syrup, but purely made from dates. Birthday candles, but edible. Better-for-you nut butters. Bean-based chips. There's a lot of product innovation and creativity happening even with everyday kitchen and pantry staples. These foods are becoming anything but basic!
5. Amazon is King
Everyone is starting to sell on Amazon! And if they aren't, they're working on it and it's coming soon. Especially for imported products, like high quality shiitakes from Japan, can be on your dinner plate in as little as two days with the convenience of Amazon Prime. You don't have to live close to fancy or premium grocery stores to get the most premium ingredients and food products any more.
Brandy and I have many more thoughts to share on our Winter Fancy Food Show experience, and we'll be sharing more on YouTube soon. Want even more food content? Be sure to follow my new-ish food Instagram account, @omgfeedmethis, for more food and food event coverage. Bon appétit!