Biohacking seems to be all the rage among the most successful people in the world, but ever wonder how you might incorporate it into your own life? IV therapy! I recently tried an IV treatment and was blown away by the results. The latest video in my Bay Area Beauty series covers IV therapy at B12 LOVE in San Francisco. The chic studio in Cow Hollow is the perfect spot for a pick-me-up that nourishes you from the inside out.
Watch the video below to see what I thought of their Tired as a Mother F treatment with a Glutathione boost.
https://youtu.be/Xp156GAkUdc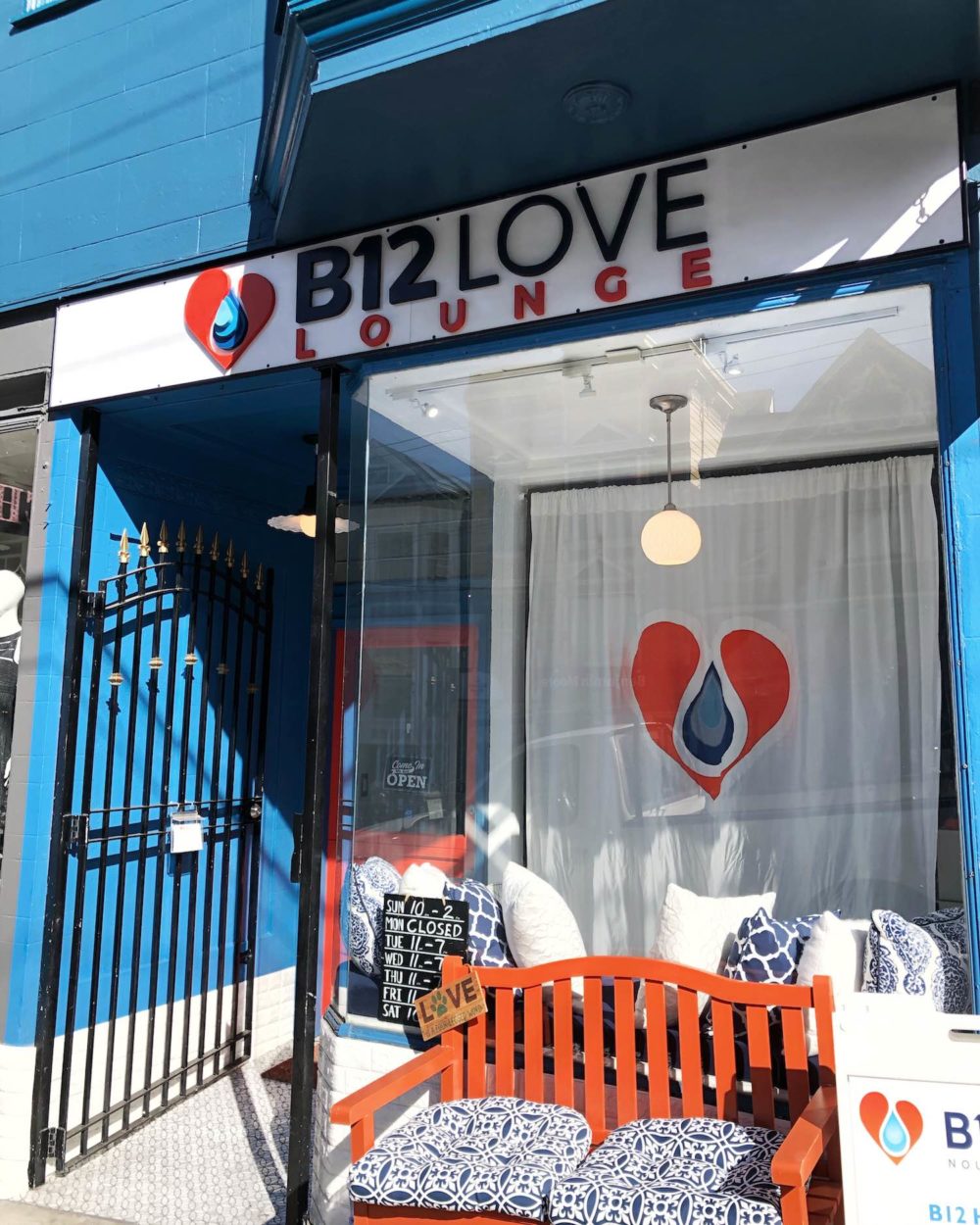 B12 LOVE
3036 Fillmore St.
San Francisco, CA 94123
(415) 360-9008
What Were The IV Treatment Results?
So what was the result of this IV vitamin drip treatment? I honest was shocked! I flew to the east coast about a week after this treatment with a very packed itinerary between Boston and Philadelphia. It was 4 days, 4 planes, 1 family reunion, 1 conference, and a lot of Ubers between events and meals. Amazingly, I didn't suffer from any sickness or jetlag during or after the trip. I was able to return to regular blog work the following day. Overall, my energy and immunity were noticeably improved as a direct result from the IV treatment.
Does The IV Treatment Hurt?
No, the discomfort is similar to getting your blood drawn. There's a quick pinch when the practitioner, either a licensed ND or RN, inserts the needle. At the end, peeling the tape/bandage from your skin is another minor discomfort.
What Is The B12 LOVE Studio Like?
It's really chill and calming. The seats are super comfortable, complete with heating pads and pillows. They also offer clients water, coconut water, fresh fruit, and other snacks. Treatments are 45-60 minutes, and up to 90 minutes for first timers, so the team make sure you're really comfortable.
What's The Suggested IV Treatment Frequency?
This totally depends on the individual client goals and needs. Personally, I could see myself coming back quarterly, if not monthly as budget allows, for an immunity boost. I certainly want to do it again before any upcoming trips. I'd also love it for an occasional recovery pamper day, for instance when battling a hangover.
What Other Treatments Does B12 LOVE Offer?
B12 shots! Vitamin injections are a more express treatment that can also deliver a noticeable difference. It's also a more budget-friendly treatment option. I can't wait to try those next!
Would you consider getting a treatment like this? I hope you found this post helpful. Please be sure to check out some of my other treatment reviews and beauty content before you go. Thanks for reading!
Thanks B12 LOVE for inviting me to try this treatment. All opinions expressed are my own.