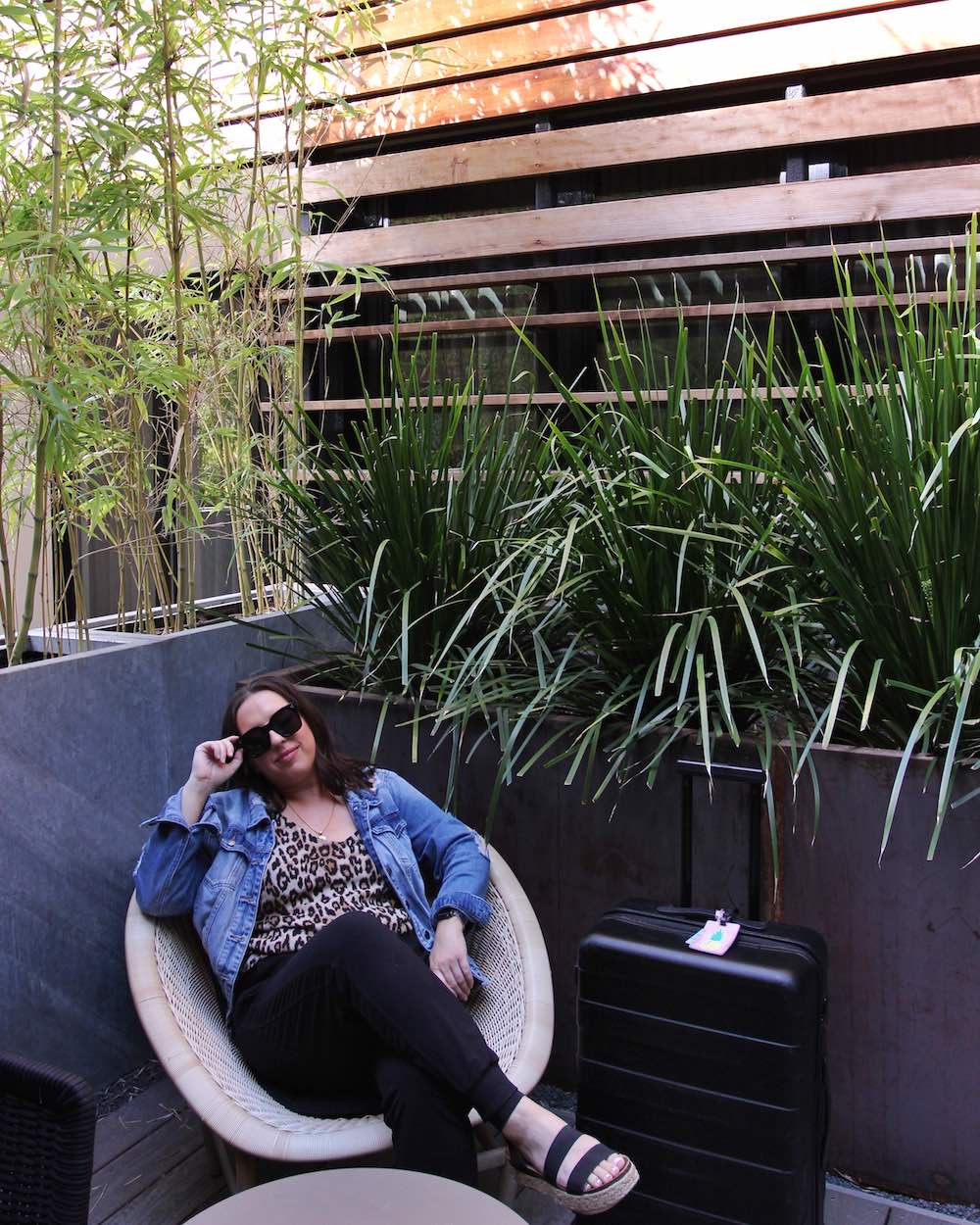 This post contains affiliate links. As an Amazon Associate I earn from qualifying purchases.
Let's talk travel accessories, everything but the luggage. The right travel accessories can help you stay organized and less stressed during your trip. I've traveled to over 25 countries, and many while traveling solo. Staying organized with your belongings is the best thing you can do to prepare for a smooth experience. But not only are travel accessories functional, they can be stylish too! I have a lot of affordable travel favorites from Amazon! These things can be so hard to find in-store locally. Whether you've got a trip coming up or you just want to look around and see what's new, here are my top Amazon travel essentials.
Best Amazon Travel Essentials

Passport Cases
Bent passports are literally the worst. Not only are they annoying, in some cases places can even deny you entry with a bent or damaged passport. Make sure you take care of yours! The passport cases I like the most will have extra compartments for cards, coins, and even boarding passes. I was recently sent some passport cases from ACdream and many have clear window slots perfect for your vaccine card too! Their cases also have RFID blocking technology.
Vaccine Card Holders
If you're traveling in 2022, chances are you'll need to carry your vaccine card with you to the places you go. If you don't necessarily need to bring your passport, consider getting a vaccine card holder that is slightly different dimensions than a passport. The case is smaller and thinner than a passport case. It'll protect your vaccine card from getting bent or damaged. ACdream sent me a purple glitter vaccine card holder I'm absolutely loving!
Luggage Tags
It might sound obvious but luggage tags are a must for any trip, small or large. If you are still using the paper tags the airlines give you, you are playing a dangerous game. The flimsy elastic those are secured with aren't very reliable. Actual luggage tags give you that peace of mind knowing that if your bag is lost, there's a much higher chance of it getting returned to you. They can also make it easier to identify your luggage from afar, like on a baggage claim carousel where bags can be hard to quickly find. Having a matching set is also a stylish way to accessorize while you travel. ACdream sent me this cute sliver glitter luggage tag set that has a really nice privacy tab that covers your address.
Packing Cubes
I've consistently used packing cubes for about 10 years now, and it's the only way I pack. It's how I pack for everything. Road trip? Packing cubes. International trip abroad? Packing cubes too. Overnight hospital stay? Packing cubes always. I pack my makeup and skin care in their own toiletry bags, so why should my clothes be anything different? You have options with packing cubes to pack by day or by outfit, or just by clothing category. It also makes it easy for your return trip to separate the dirty clothes. I have an old set of packing cubes from MUJI, but Amazon has a gazillion affordable options to shop.
Luggage Scale
I'm a recovering overpacker. These days my checked luggage is never over that 50 lb airline limit. My biggest tip for that is just don't buy the largest possible piece of luggage. It stops you from overpacking ahead of time. If you have trouble keeping your luggage within the checked baggage weight limits, consider getting a luggage scale. You can weigh your luggage before you leave home, so no more embarrassing impromptu re-packing at the airport check-in desk. It's small enough to even pack with you on your trip so you have it for the way back. I don't necessarily pack it for road trips, but I will bring it on every big international trip abroad.
International Power Adapters
Amazon has the best selection of international power outlet adapters, and on Prime! Get these in advance of your international trips to ensure you'll be able to charge your smartphone, laptop, and any other essentials you'll need while abroad. North America's outlets are different than in New Zealand, which are also different to Finland, and different to Hong Kong. Over the years of traveling I've collected a few different styles of these and I always lend them to friends who may need them for upcoming trips.
Like this post on Amazon travel essentials? Be sure to read through some of my other favorite Amazon finds in my best of Amazon series before you go: Amazon Bikini Wish List, Amazon Beauty & Fashion Favorites, Amazon Fitness Favorites, and Amazon Fashion Jewelry Finds. Don't forget to follow me on Amazon for weekly livestreams!
What are some of your top travel essentials? Do you have travel favorites from Amazon? Let us all know in a comment below!