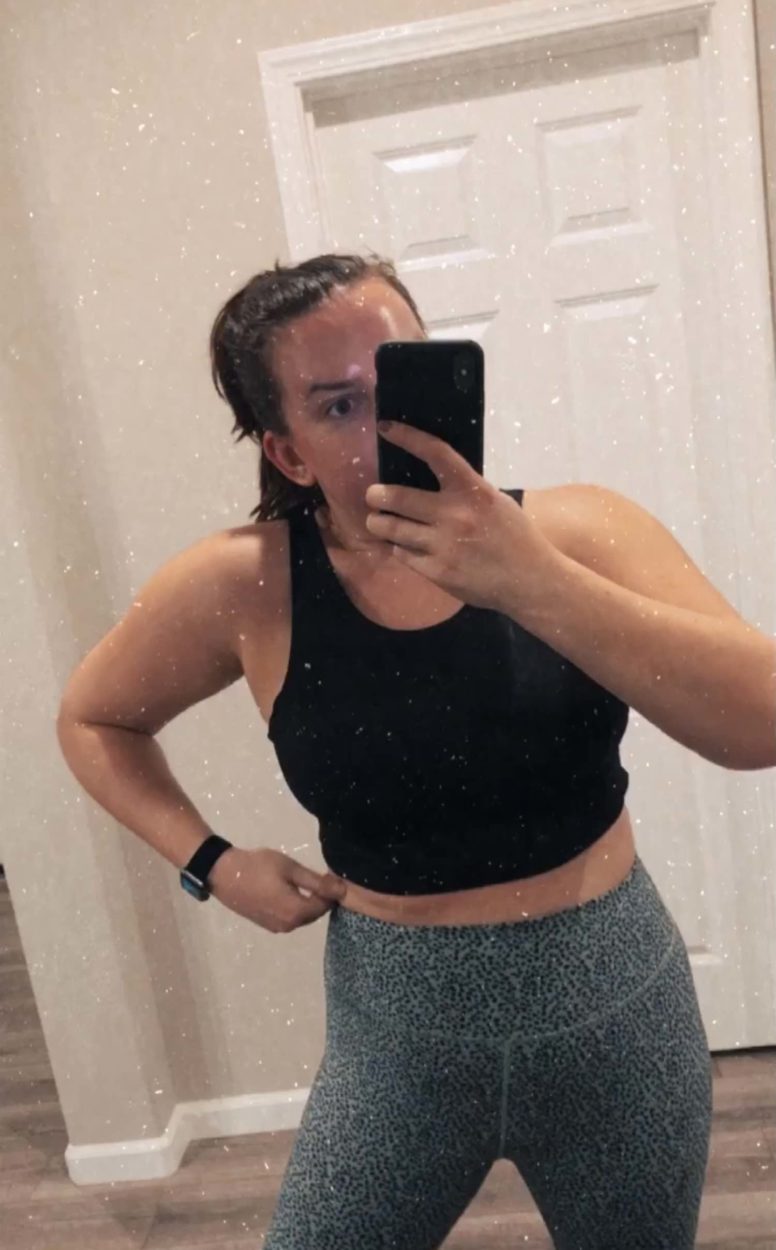 Low impact workouts are my favorite kind of workouts. Why? Because they're easy on my back and knees. Low impact doesn't mean low intensity, though. These low impact workouts are perfect if you're starting a fitness routine or maybe even easing back into fitness after recovering from an injury or surgery. You can build stamina, muscle definition, and burn major calories.
Here are some of my favorite low impact workouts that could all be done at home. Some require special equipment and others require none. Some are cardio focused, and a few are not. Perhaps you'll discover something new to try!
Walking
This is an obvious one, but don't underestimate the benefits of just taking a walk. It can get your heart rate up and can be done multitasking, say listening in to a playlist, conference call, Clubhouse room, or podcast. Wear comfortable shoes and get going!
Hula Hooping
If the weather is nice, hula hooping is an amazing cardio workout. It's super low impact and can easily get your heart rate up. If you're targeting your ab muscles, hooping is a lot more fun than situps and crunches. Hula hooping does wonders for building core strength and toning your abs. Try a weighted hoop for extra intensity.
Cycling
Whether you have a regular bike or stationary bike, cycling is another great low impact cardio workout. Long time lover of SoulCycle, and also SoulCycle Outside classes, but these days you'll find me spinning indoors. I got an indoor spin bike for Christmas for a fraction of the cost of Peloton. Upgrading the pedals to clip ins and using real cycling shoes with cleats mimics the real experience of an in-person spin class. I like to watch Gabriella Guevara on YouTube or just do a chill ride while I watch TV.
Strength Training With Dumbbells
I'm a long time fan of Barry's but with current events, I haven't seen the red room in a long time. I have sets of 8 and 15 pound dumbbells at home which are perfect for quick 20 and 30 minute strength training routines to help tone target areas. Sometimes I follow a YouTube video or just do my own thing from memory. My favorite moves are deadlifts, high pulls, rows, bicep curls, hammer curls, shoulder presses, tricep presses, and lateral raises.
Strength Training With Bands
Again using techniques and routines I learned at Barry's, I love using bands during my low impact workouts. I use both booty bands and normal resistance bands. With normal resistance bands I can do a lot of the same workouts I'd do with dumbbells. With the booty bands I can do other exercises like squats, kickbacks, donkey kicks, and lunges. These workouts can be done with ankle or wrist weights or just with plain bodyweight.
Yoga
Yoga is another obvious pick for a low impact and non cardio workout. You can practice it almost anywhere and with minimal equipment. Stretching your body feels amazing and you can take it at your own pace. Kick things up a notch with a virtual class, yoga towel, and yoga blocks to intensify your session. I used to go to CorePower Yoga Duboce back when I was living in San Francisco, so I learned a lot of techniques there.
Reformer Pilates
Most pilates moves on a reformer machine involve lying on your back. I used to go to Club Pilates SOMA when I lived in San Francisco. Of course if you have the budget and space, you could consider getting a reformer machine for at home. Pilates really sculpts your body in a way that other exercises can't.
Rowing
Like reformer pilates, rowing is a low impact workout option that's done in a seated position. But don't let that seated position fool you. You can reach the cardio intensity real quick. The complex movement of a single row draws strength from your legs, core, arms, and back. I don't own a rowing machine, but I've used them in the gym before and they're awesome.
I suffered from macromastia for years, so high impact workouts caused extra discomfort on top of already my chronic back pain. Working out was so hard. I'd sometimes be in tears during group fitness classes. Now that I'm one year post op from breast reduction surgery, I still find myself going back to all the same low impact workouts at home while indoor gyms are still closed at this time in my area. Of course, don't start working out until you're cleared by your surgeon.
You don't have to do high impact jumping jacks, burpees, or running to get a good workout in. After all, you may just prevent a potential injury from happening by choosing low impact workouts instead. I hate running and don't think I'll ever be a runner. Low impact workouts have always been my preference and you can absolutely see real results from them in both weight loss and muscle definition.
What are some of your favorite low impact workouts to do? Let me know in a comment below!