This post is sponsored by HelloFresh
I always say I'm more of a food enthusiast than a cook, but hear me out! There are two core challenges I have when it comes to cooking: buying the right ingredients and wasting food. I simply don't have time to plan meals or browse every aisle of the grocery store. Buying excessive quantities of ingredients is not only expensive but also a huge waste. HelloFresh is the perfect solution for busy people like you and I struggling to find the time to enjoy delicious and homemade meals. Last month I got to try the meal kit delivery service and it was seriously so convenient, and most importantly tasty! The 3 recipes I had were the Argentine Chimichurri Steak, Balsamic Fig Chicken, and Shake It Up Pork.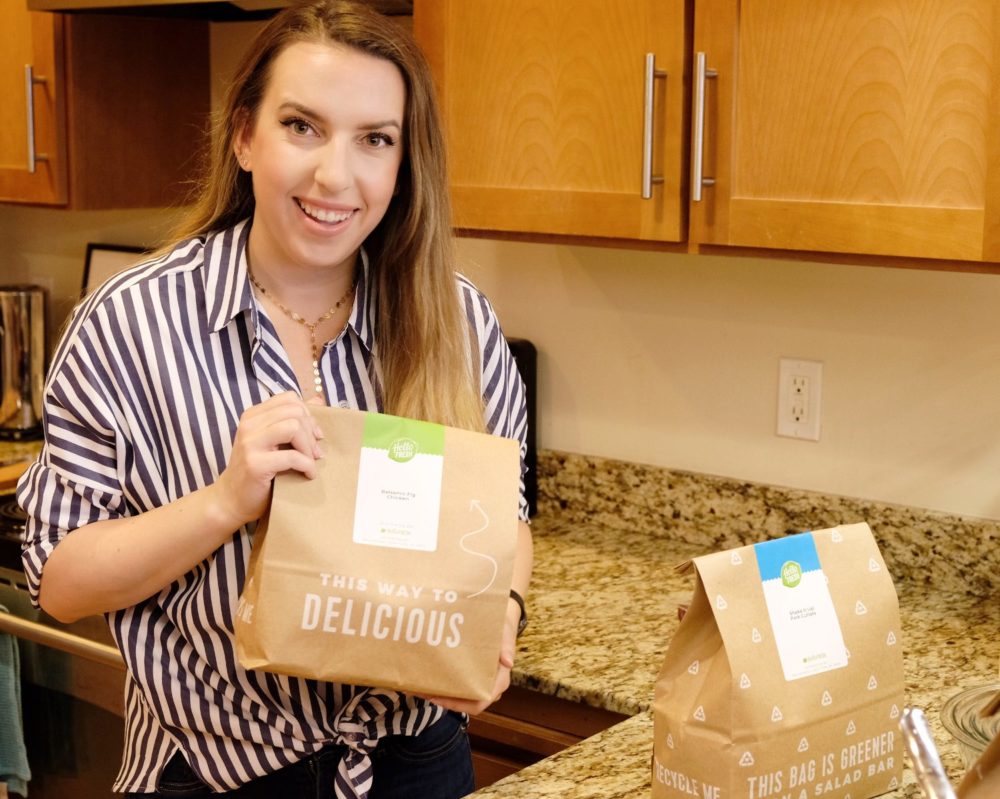 The first thing to note is that HelloFresh is customized to your needs. Whether you're a family of 2 or 4, need vegetarian or prefer specific protein options, HelloFresh has something for you. They source quality ingredients from trusted suppliers, with an emphasis on seasonal flavors and sustainability all the way down to their packaging. Ingredients are clearly labeled for each recipe, and the only extras you may need to have in your kitchen on standby are salt, pepper, butter, and olive oil.
We are a household of two busy working professionals who live in the city, with not a lot of time or even counter space to give. Each of the three HelloFresh recipes we made were done in under 30 minutes, with straightforward steps anyone can follow. Ingredients are measured in exact quantities, sometimes with a little more in case you enjoy extra herbs or spices like garlic or cilantro. All you have to do is wash and chop!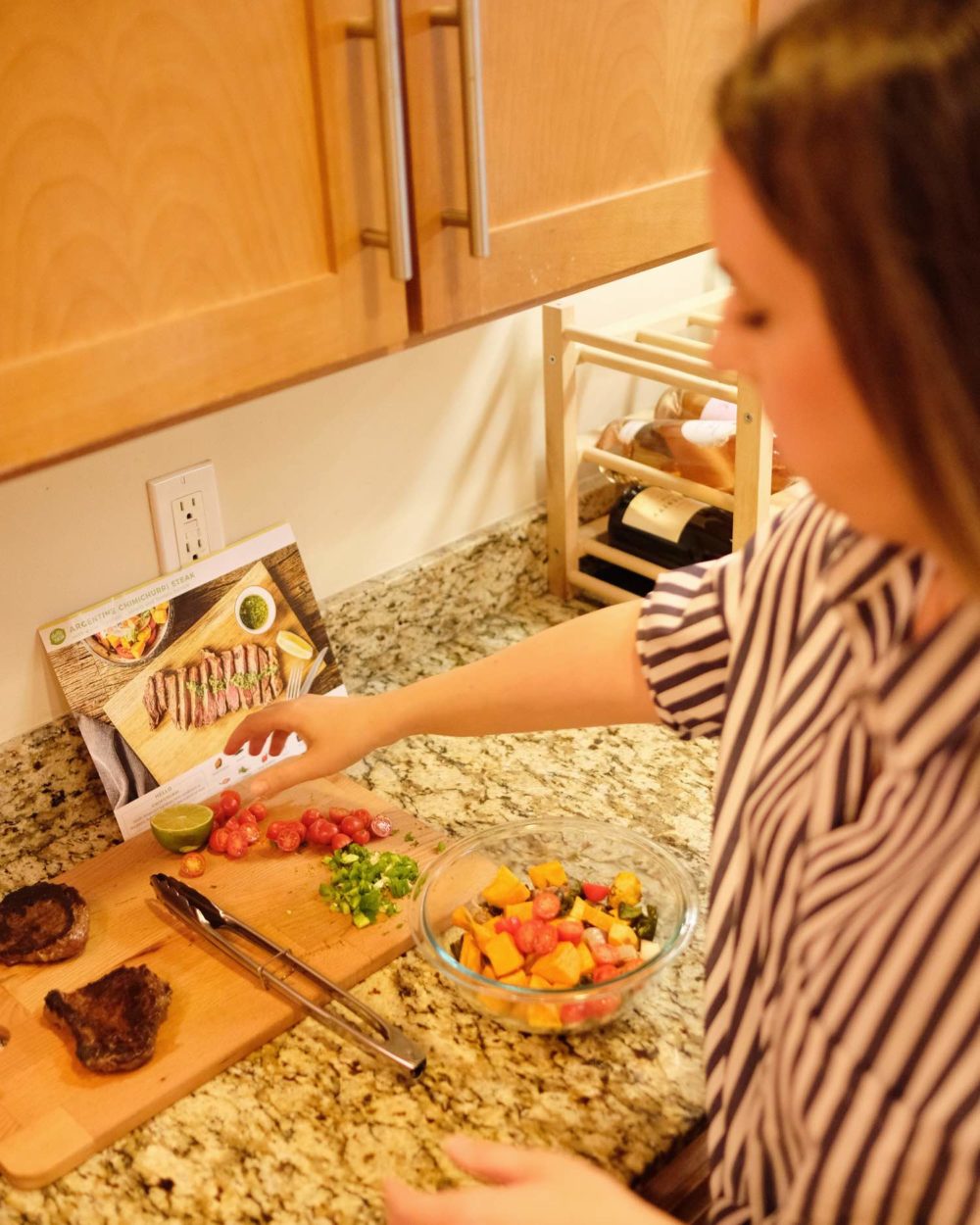 What I also love about HelloFresh is that it's like a mini cooking lesson. Each recipe card explains the recipe from start to finish, including suggested dishware, utensils, and wine pairings. Photos illustrate step by step preparing, cooking, and plating. The chimichurri sauce and balsamic fig glaze I made a few weeks ago with my HelloFresh meals are some of my new go-to sauces I can quickly whip up.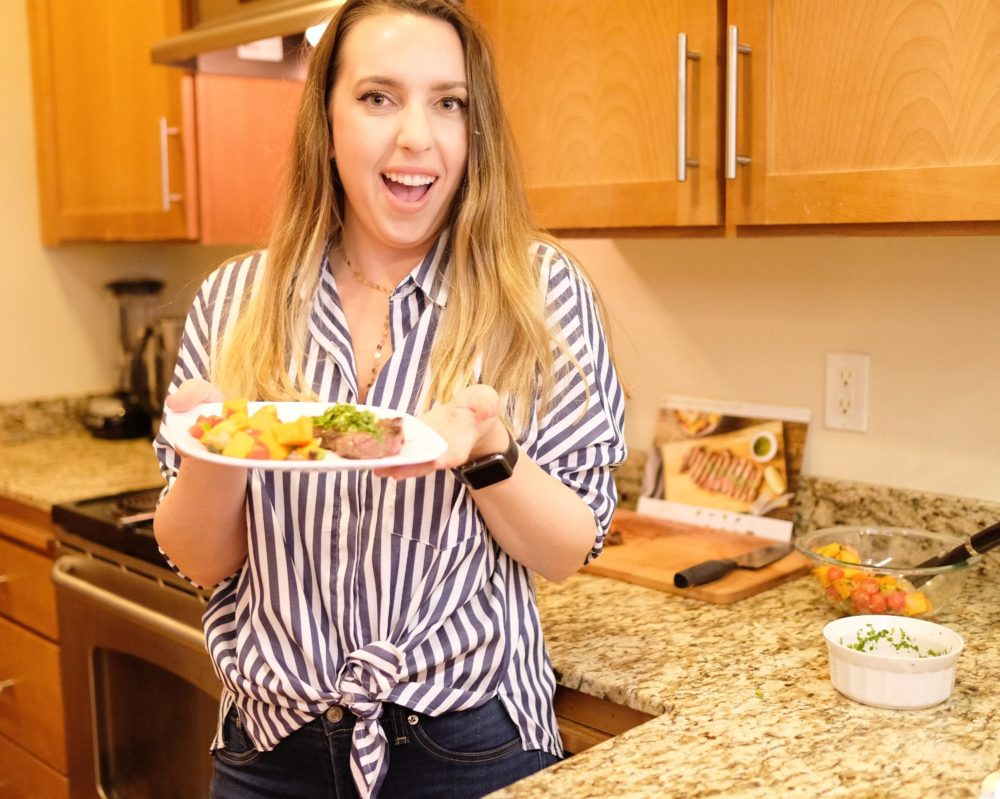 HelloFresh allows me to have a healthy and home-cooked meal without the guesswork, and that's why I'd recommend it to anyone who could use some extra convenience in their life. If you sign up with my link and use code CHELSEARPEARL you'll get 50% off your first week! Shipping is always free and you can customize your subscription to best fit your lifestyle. With my discount is comes to an unbeatable price of $5 per person per meal, under the Classic Plan with 3 meals for 2 people. What are you waiting for? Bon appetit!