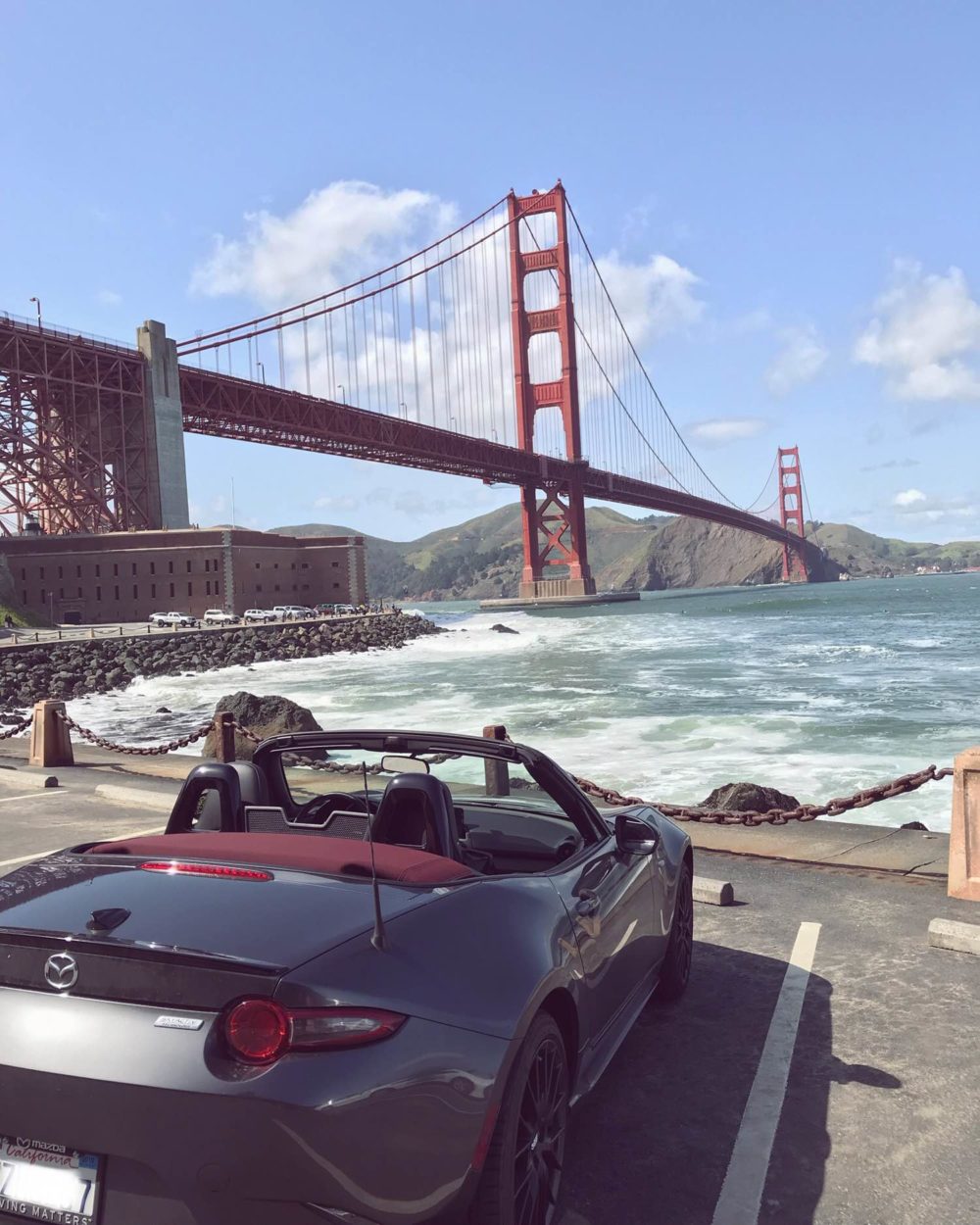 If you know me well, you'll know I'm quite the car enthusiast. Over the years I've driven it all, but my favorites are always Japanese and always coupes. That's why I jumped at the opportunity to test drive the 2018 Mazda MX-5 Miata Club for a week. I drove it down to Carmel and up and down the hills of San Francisco. Spoiler alert: it was amazing.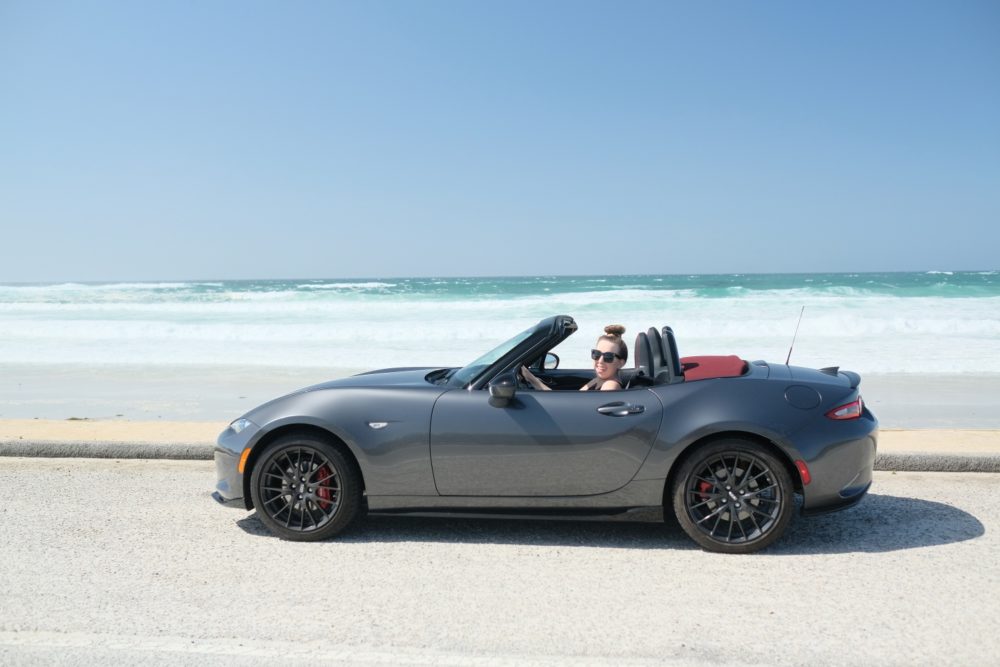 First and foremost, I always love a small car. The MX-5 being a compact little convertible was a breeze to park in. It had incredible handling as well, being able to turn on a dime. Miatas are known for being lightweight, and the car feels truly nimble. My boyfriend drives an older Japanese convertible roadster from another automaker, and instantly upon getting in the Miata we could tell the visibility was much better. Buttons, controls, and displays were all in logical places which made the car so natural and familiar to drive.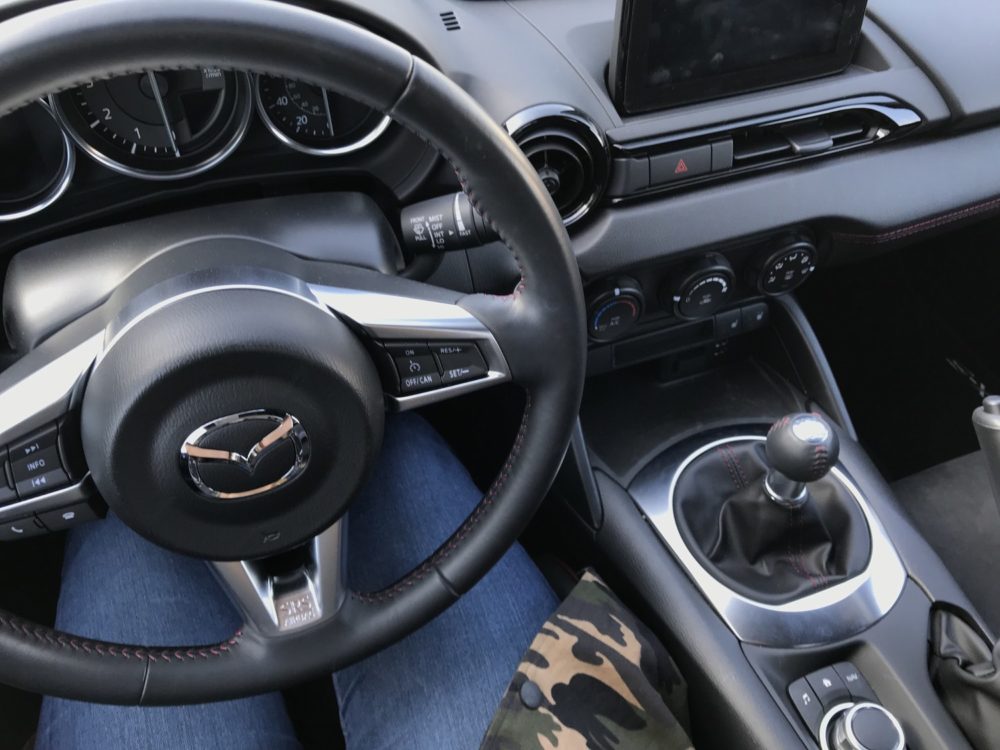 I only drive manual transmission cars, and this 6-speed manual is a true treat. The Club trim model is adorned with BBS wheels & Brembo brakes, making the 17 Mile Drive in Pebble Beach extra fun. Living in California, nothing beats a weekend drive in a convertible. The MX-5 Miata drove like a dream.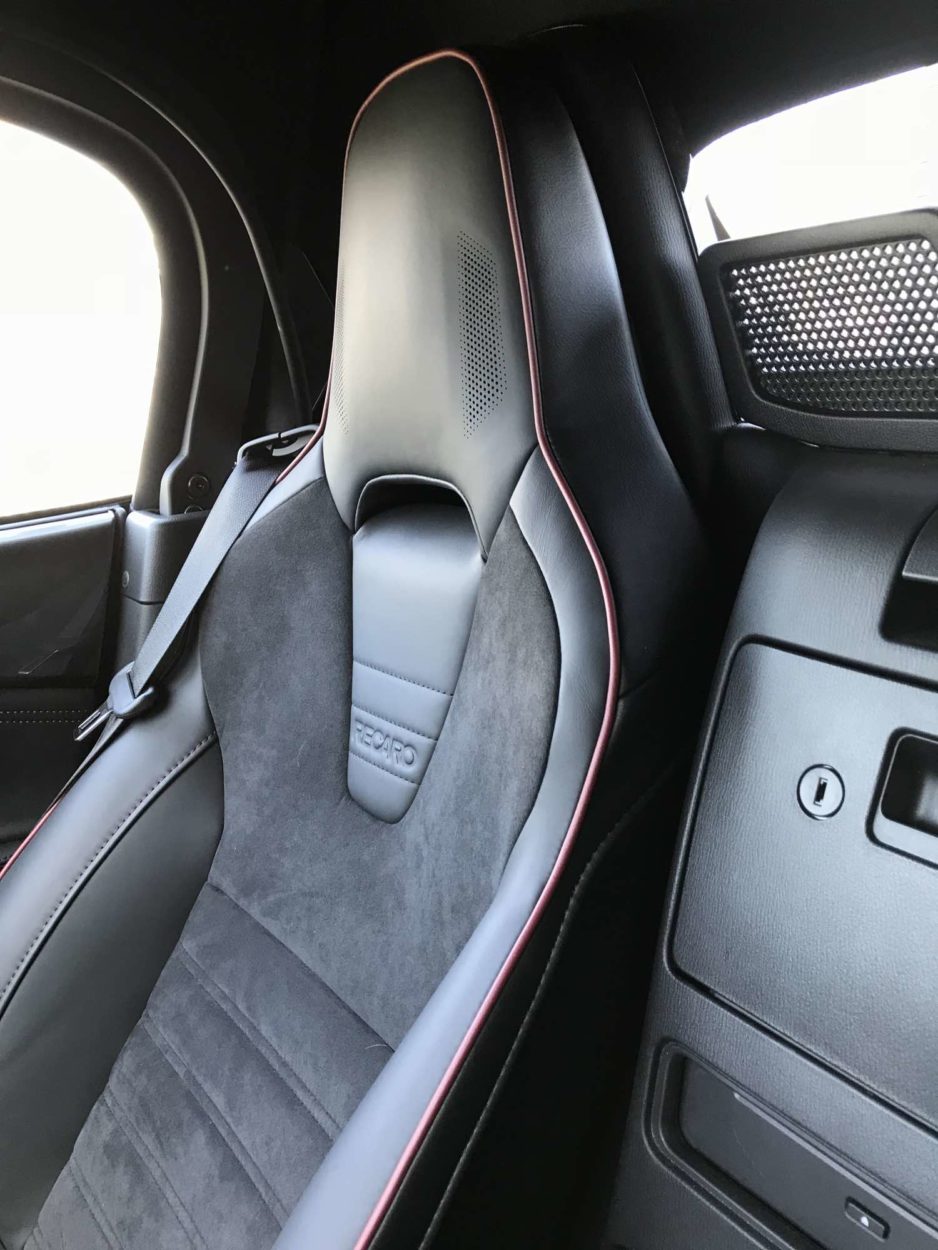 Finally, Mazda doesn't cut short on creature comforts when designing a convertible roadster. Another Club trim upgrade was Recaro sport seats, which were also heated! Even the standard model has heated seats, but if you're getting a sports car, that Recaro upgrade suits the car so well. Keyless entry, push start ignition, touch screen display, among many other things come standard.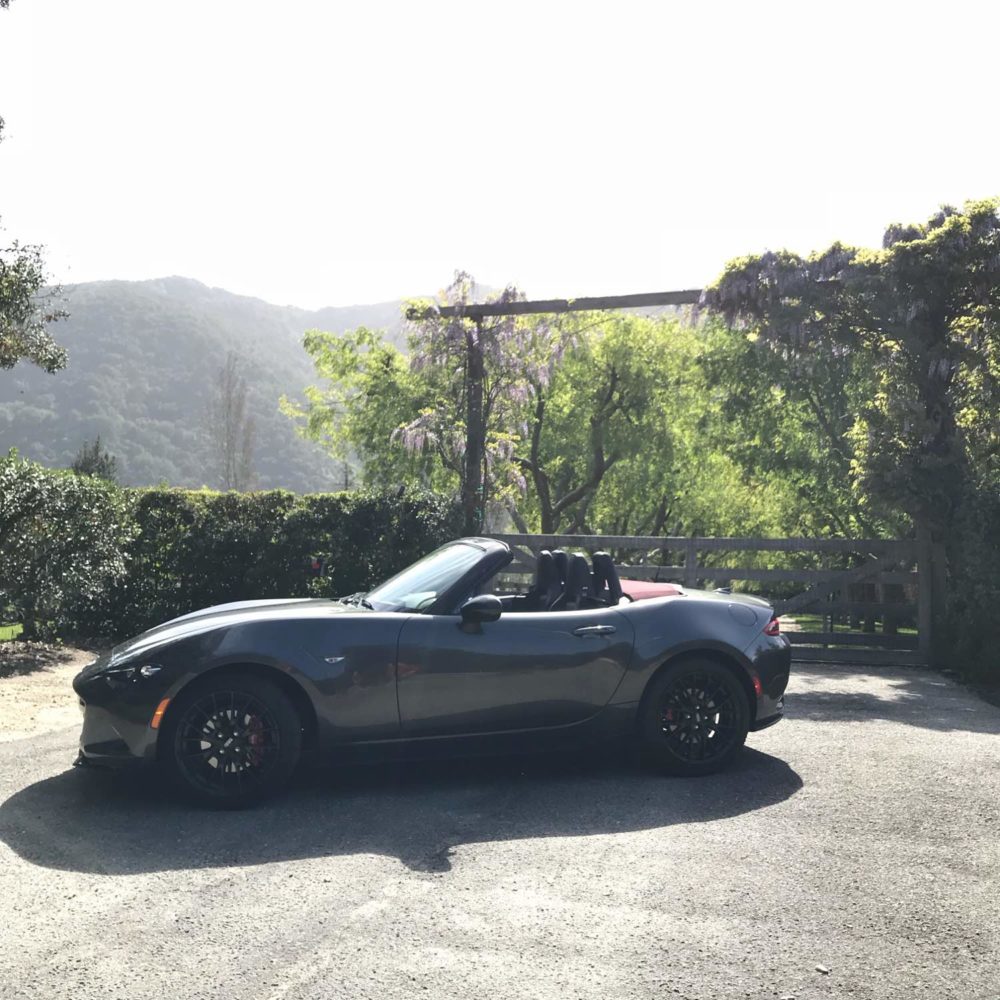 I think what I loved most about this car is that it's truly in a category of its own. Really there are no other Japanese car manufacturers making a sports car at the same price point at the MX-5 Miata Club. Ask any Miata owner you know and you can hear how passionate they are about these cars.
Have you driven a Mazda before? I would love to hear your thoughts, and if you've ever been curious about the MX-5 Miata! I'll be honest, I didn't want to give the car back after driving it for a week. I could truly see it fitting into my city lifestyle.
Thank you Mazda for loaning me this amazing ride!