Dress: Forever 21 | Bomber: Zara | Shoes: Forever 21 | Watch: Apple | Sunglasses: Stella McCartney | Bag: Alexander Wang | Nails: Gelish
Favorite look of the moment: any solid dress plus any simple outer layer. And because summer travel is on the horizon, bonus points if the pieces roll up nicely and are light in my luggage. In fact, I'm preparing for a trip to Europe next month and this exact outfit format is what I'm going to pack around. Capsule pieces, am I right? This blush bomber goes with just about any solid color, but it also comes in olive with gold hardware which I may have to pick up as well. A lot of these pieces are featured in my latest fashion haul, so don't forget to give that a watch for even more summer outfit ideas.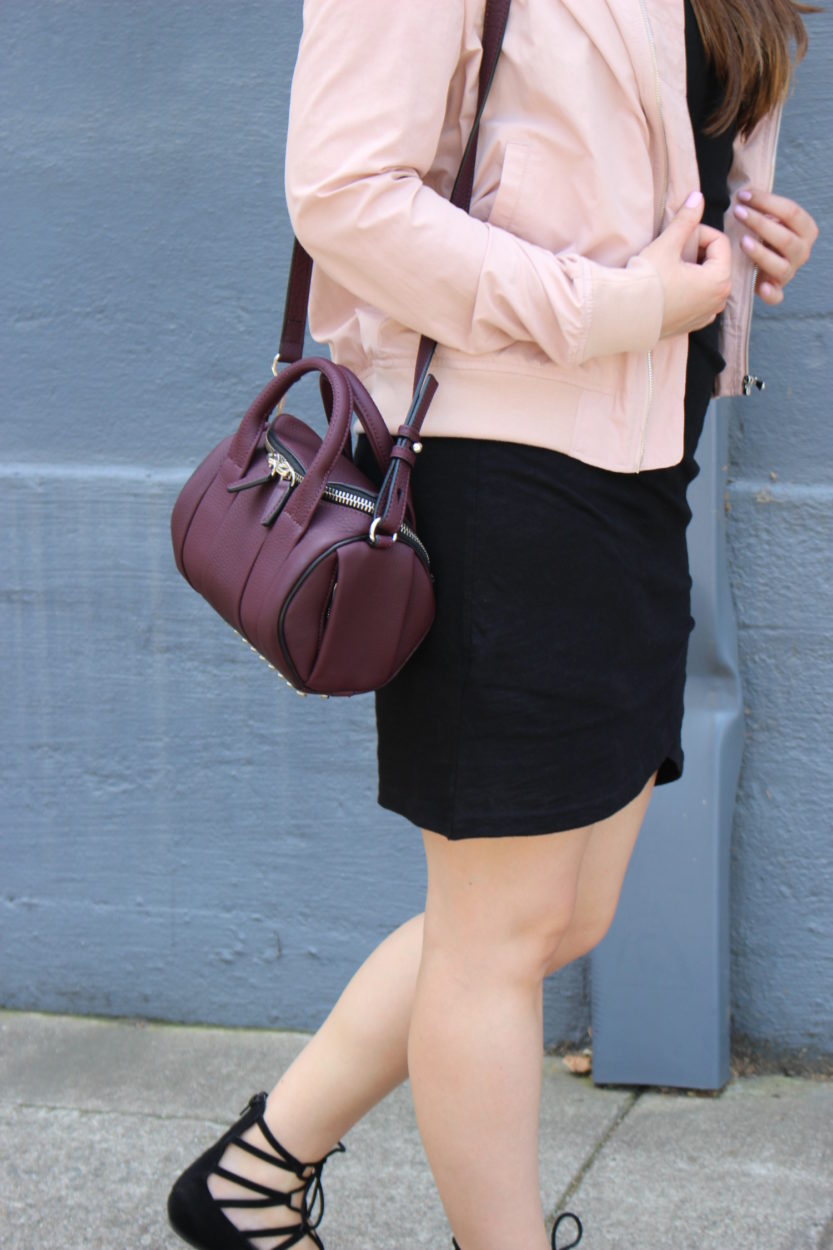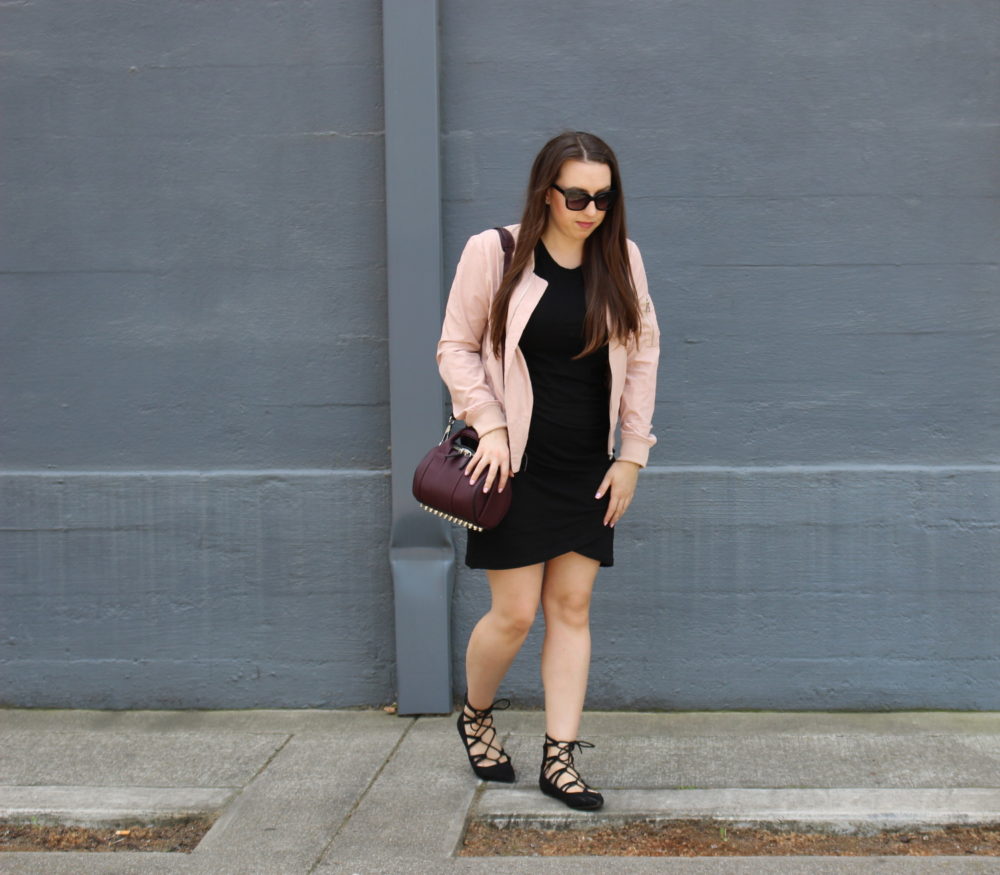 photos by Jennifer
Like this look? Be sure to check out some of my other outfits or this same dress in olive before you go. Thanks for reading!