Cardigan: Zara (similar) | Dress: Forever 21 | Shoes: Forever 21 | Sunglasses: Stella McCartney | Bag: Proenza Schouler | Lips: Bite
Clearly, I've been all about the olive lately, but I wanted to quickly share this amazing dress find from F21's contemporary line. At under $20, this bargain dress feels worth a lot more. The fabric is stretchy, yet never thin or sheer. I loved the olive one so much I immediately bought it in black, and I hope more colors become available soon. San Francisco is starting to warm up, so this piece has been getting a ton of use for blog events during the week and for pretty much anything on the weekend.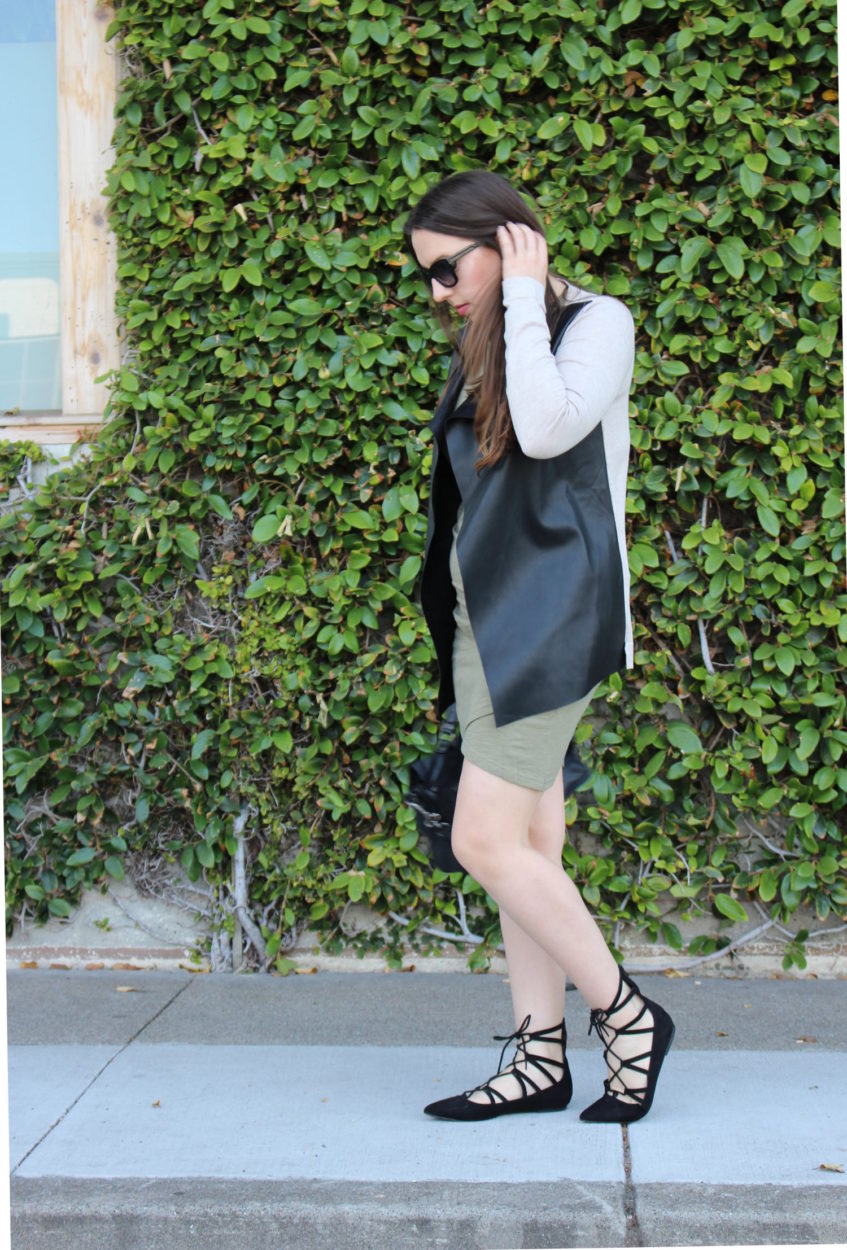 photos by Jennifer
Like this look? Be sure to check out some of my other outfits or my most recent Forever 21 looks before you go. Thanks for reading!
p.s. be sure to add me on Snapchat – I've been sharing ton of bonus blog content there!