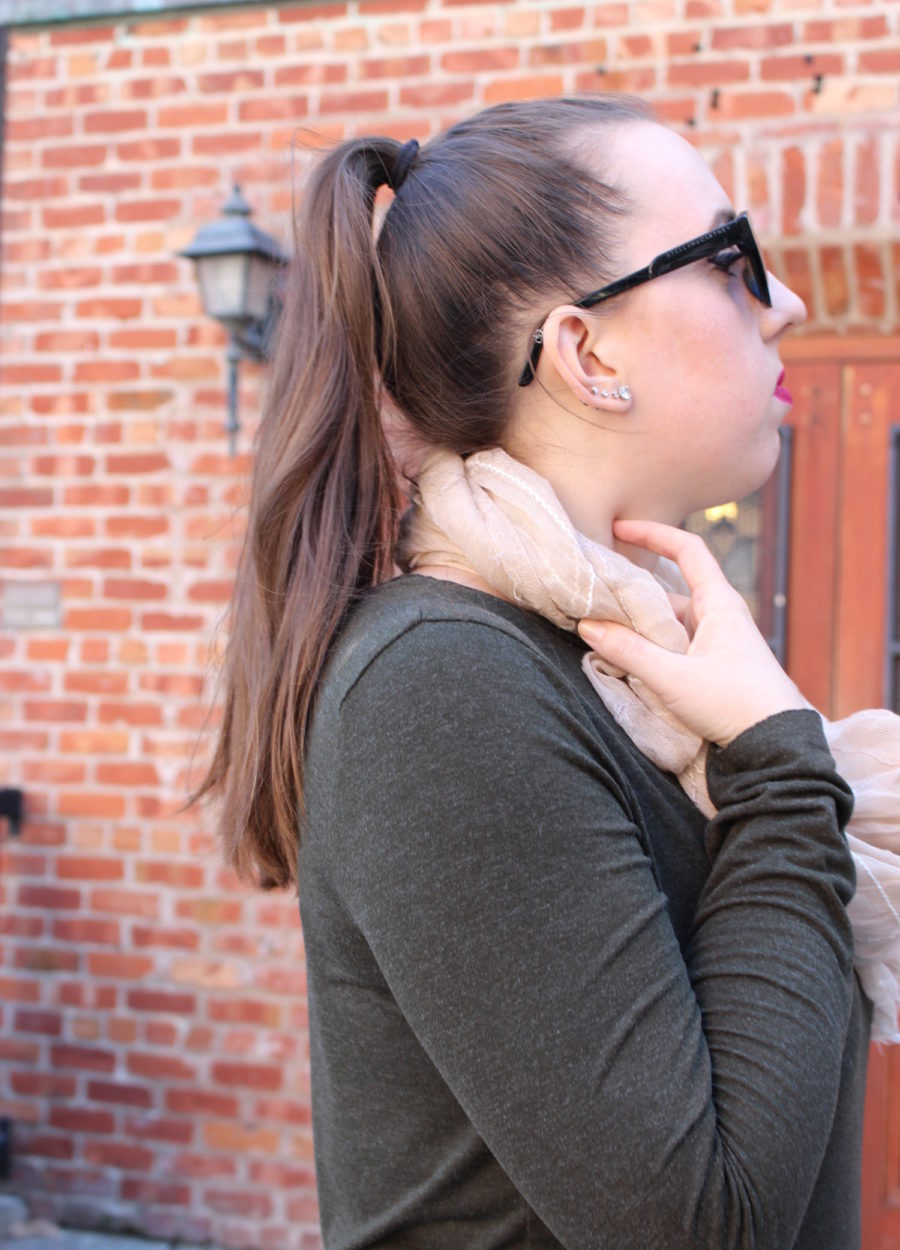 Jeggings: Zara | Top: Zara (similar) | Scarf: Charlotte Russe | Sunglasses: Stella McCartney | Booties: H&M (similar) | Bag: Proenza Schouler | Lips: Tarte
Sometimes you've just got to go for the worn basics. I'm talking jeggings that you could lounge in and a slouchy long sleeve that feels like a blanket. I'm taking a red-eye to NYC later this week and this is probably the exact outfit I'll pack in my carry-on to change into when I land. Maybe I'll even sleep in it! Sunglasses and bold lipstick always help the disheveled, too, so those will absolutely be on standby upon touchdown.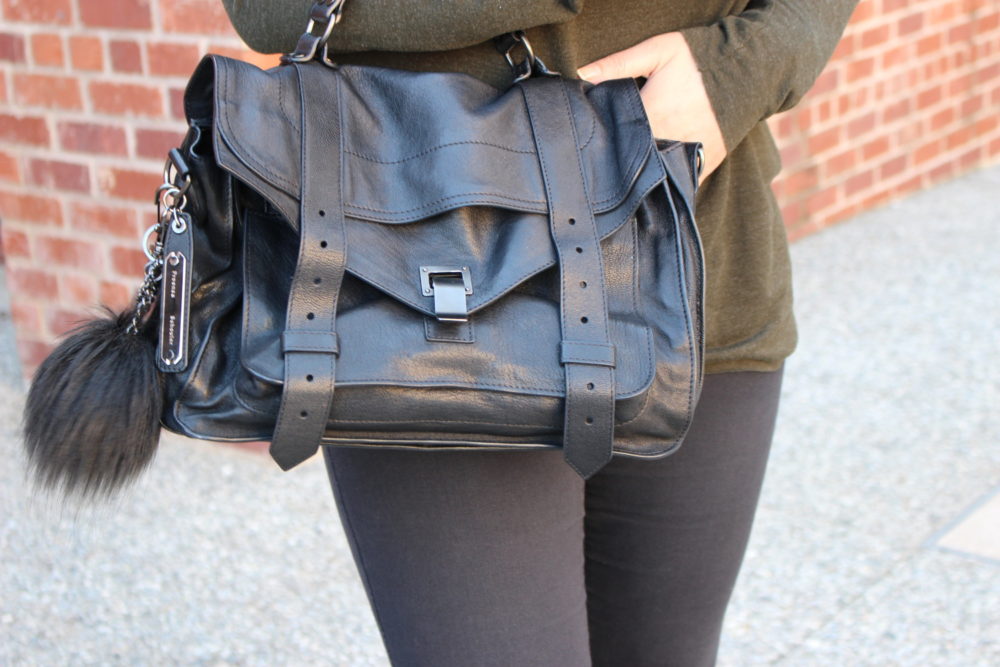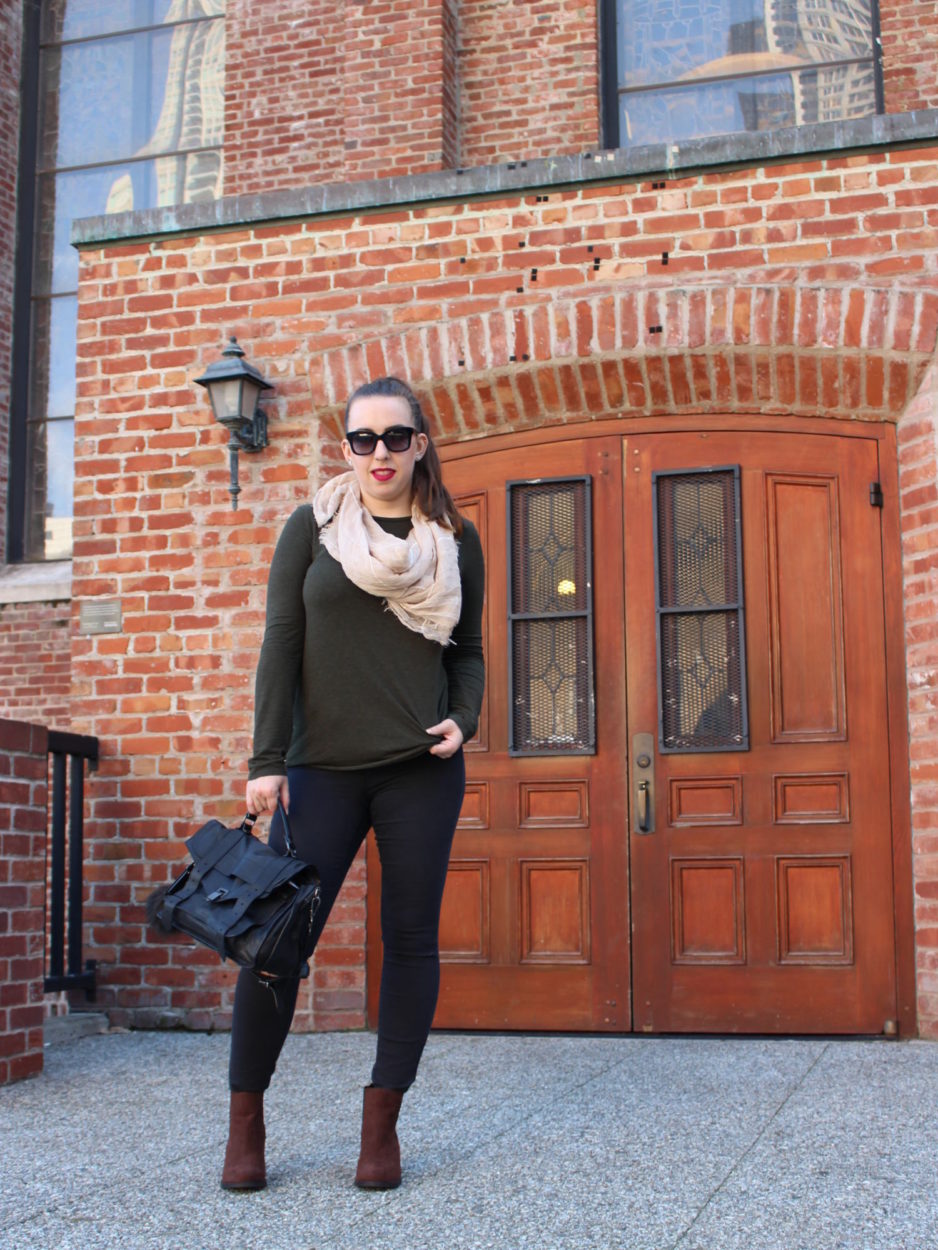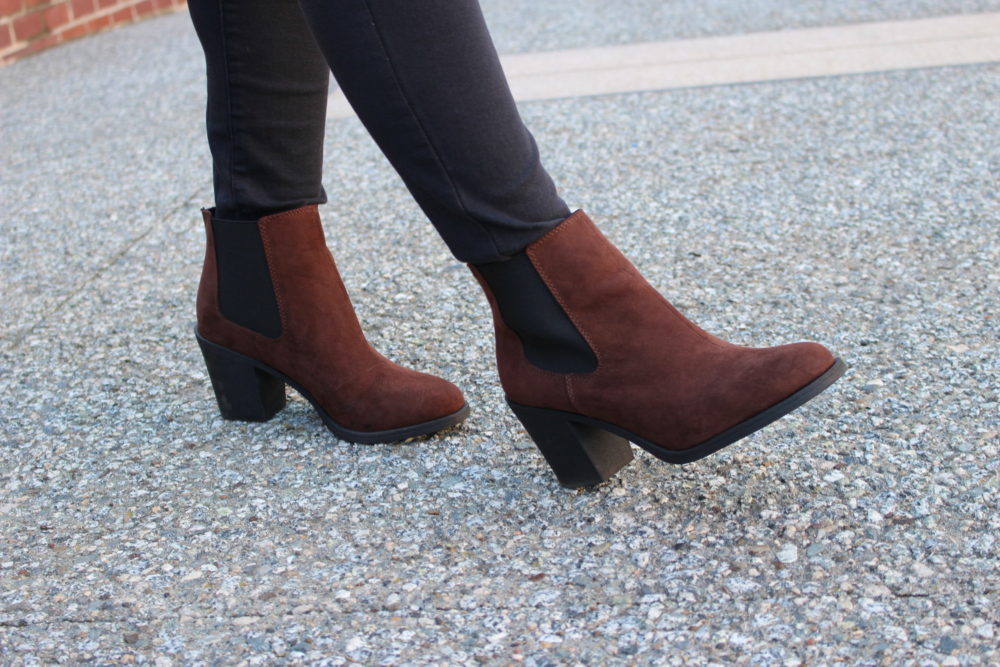 photos by Brandy
Are you a fan of red-eye flights? I certainly am because, (a) I can sleep anywhere, and, (b) it sure beats paying for an extra night in a hotel. I have some long-haul flights planned this summer, so I'm on a mission to find the perfect touchdown outfit and assemble the best carry-on beauty bag. Have any tips to share? Please leave them in a comment below!
Like this look? Be sure to check out some of my other outfits or my most recent Zara looks before you go. Thanks for reading!