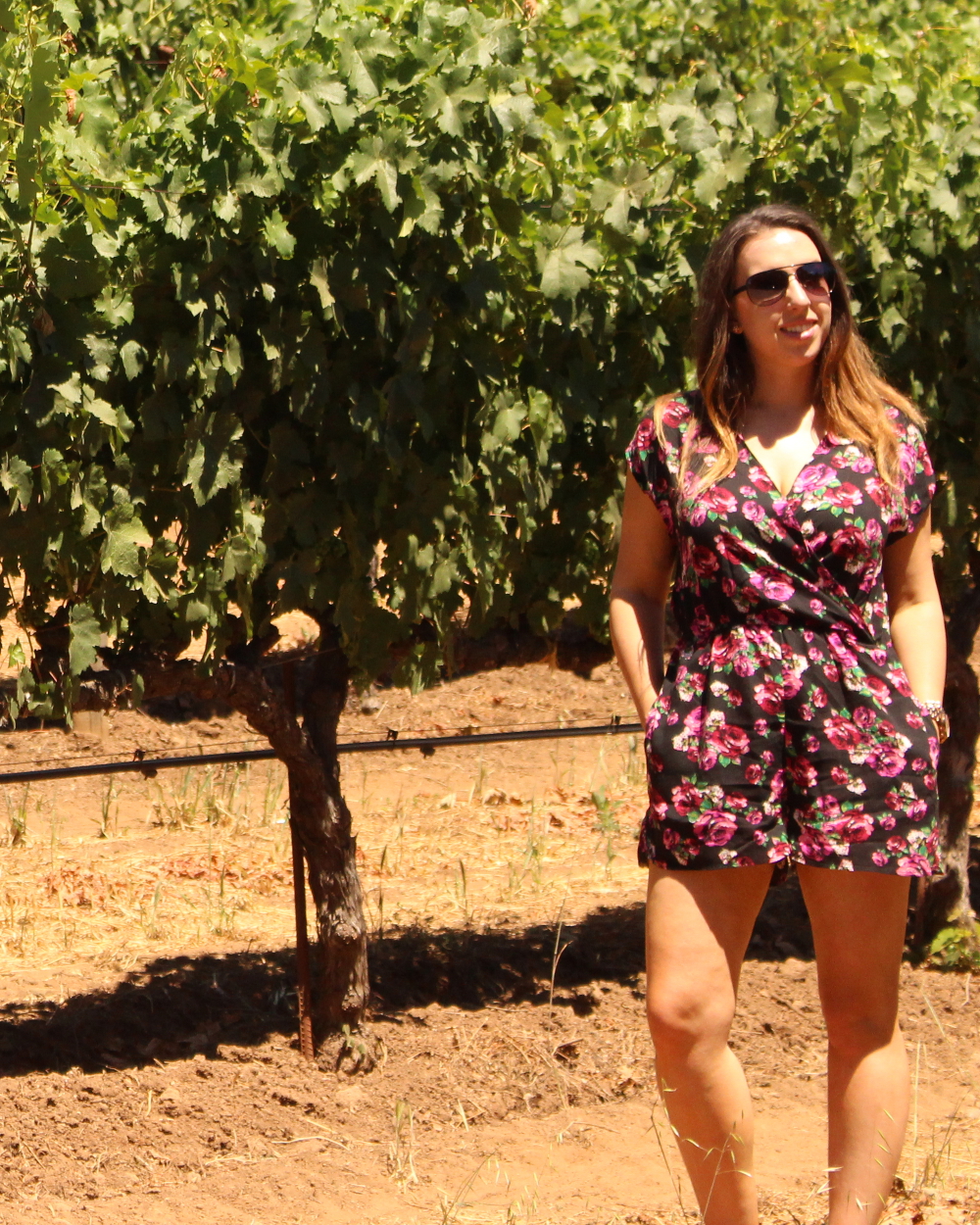 Dress: Charlotte Russe | Sandals: BCBGeneration (similar) | Sunglasses: Inspired Shades (c/o) | Watch: Michael Kors | Bracelet: Vince Camuto (similar) | Earrings: Forever 21 (similar) | Self Tan: Beautisol (c/o) | Lipstick: Chanel Rouge Coco Shine 'Boy' 
After many years of searching, shopping, and sad, sad fitting room experiences, I've finally found a romper fit for my body type. Props to Charlotte Russe for designing this darling floral romper. Having a long torso and big bust make romper shopping extra difficult because what would normally fit my legs, bum, and arms perfectly, looks disastrous over my mid section (if I can even get it over my shoulders). Made of a flouncey jersey material, I think the surplice neckline of this particular romper is quite flattering, while the elasticized waist prevents it from looking too provocative. Hello, I wore this romper during the day while wine tasting.
In any case, I'm glad that I finally found this baby and I'll surely be wearing it all summer long.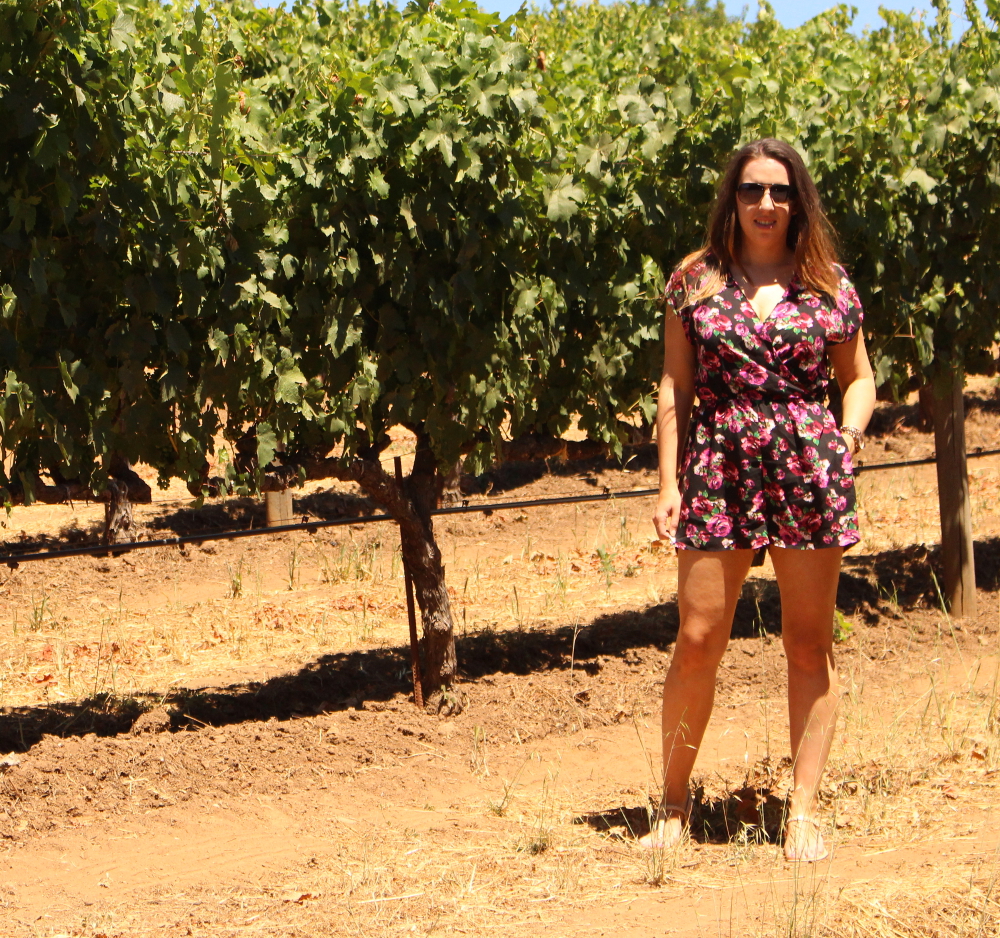 What are your thoughts on rompers? Love 'em or leave 'em? Let me know in a comment!
And as always, thanks so much for taking time out of your day to visit my blog. You fuel my blogging hobby and it's great to engage online and offline with you all. If you liked this post, please share it and check out some of my other latest outfits. Don't forget to follow me on Twitter, Instagram, YouTube, and We Heart It if you haven't already.