Get excited y'all, because a shiny new M·A·C Cosmetics store is opening up very soon on Powell Street in San Francisco! I've been in the know for a while since I've seen the construction site on my daily walk to work, I now have the inside scoop on the space to share with my readers. Located at 45 Powell Street, this new MAC Powell store will incorporate amenities for every type of visitor. They're calling it a Flagship + PRO fusion store, and it'll be the fourth and largest MAC store in the city.
About MAC Powell
At 3,000 square feet, this amazing space features four different zones, including one for MAC's signature color lineup, a section for makeup services and application, an area exclusively for the PRO collection, and lastly a space dedicated to lashes and skin care. Located so close to many of my favorite night clubs, I totally see this being an awesome place to get pre-soiree makeup application.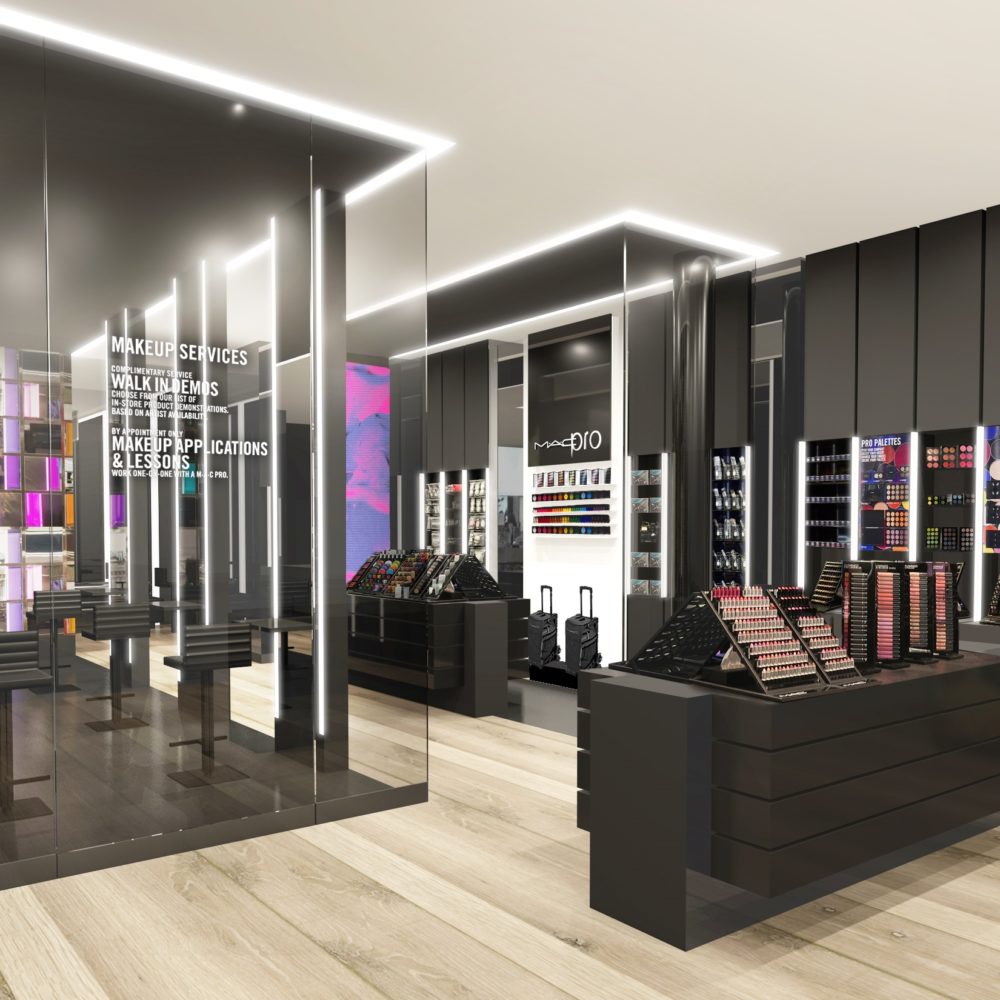 Opening in just a few short weeks, MAC Powell will have normal hours of operation will be Monday thru Saturday 10:00AM – 9:00PM; Sunday 11:00AM – 8:00PM. I can't wait to check out the space, get a mini makeover, and stock up on my favorite MAC goodies!
And in case you were wondering, some of my all time favorite MAC products are the lipsticks, blushes, Paint Pots, Pro Longwear Concealer, False Lashes Mascara, Fix+, and Cleanse Off Oil.