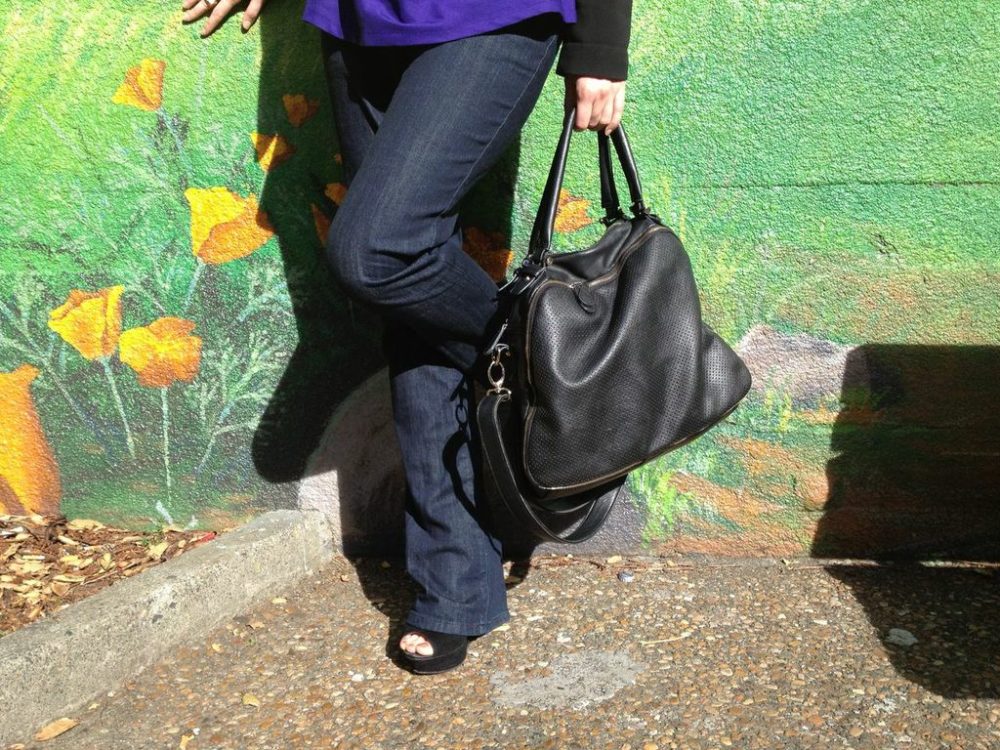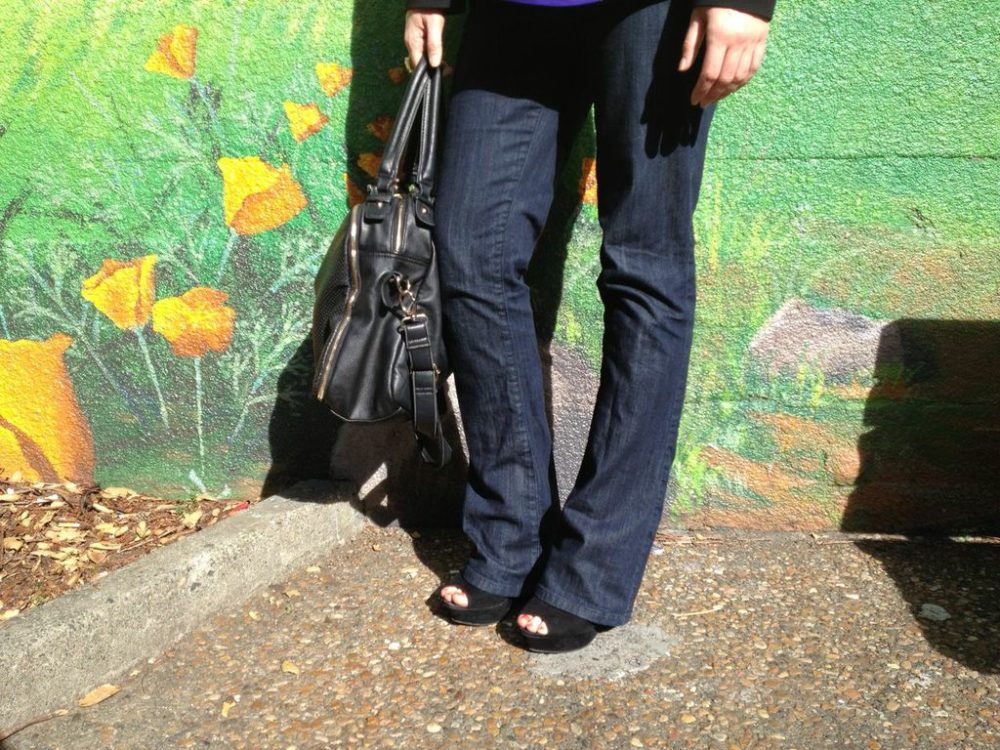 Sunglasses: Tory Burch (similar) // Top: Banana Republic (similar) // Blazer: Forever 21 // Jeans: LC Lauren Conrad // Shoes:  Liliana (similar) // Purse: Forever 21 // Watch: Michael Kors // Ring: Forever 21 // Nail Polish: Essie Red Nouveau

I love getting out of the city on the weekends, even if it's just for lunch, just to get a quick change of scenery. Nearly any direction you leave in, it'll mean soon enjoying temperatures 10-15 degrees above what it is in San Francisco. My boyfriend and I recently trekked up to Santa Rosa for lunch and beers at Russian River Brewing, a cult favorite brewery with tasty food and potent craft beers. While we waited for our table, I even snuck in a quick trip to the local thrift store, Simply Chic, where I snagged a pair of Hunter Boots for over 50% off. We also had a chance to tuck into a nearby alley with this very Sonoma County-inspired mural for just a few outfit shots.
But alas, I always look forward to going home. My favorite part of the drive, without a doubt, is the winding descent on 101-S leading to San Francisco, seeing the Golden Gate Bridge and the city for the first time in hours. While there's usually traffic, it's a great chance to snap a few pics and take it all in. It's the reminder that I live in an amazing city, and I'm lucky to be here. Even as a Bay Area native, the Golden Gate Bridge gets me every time.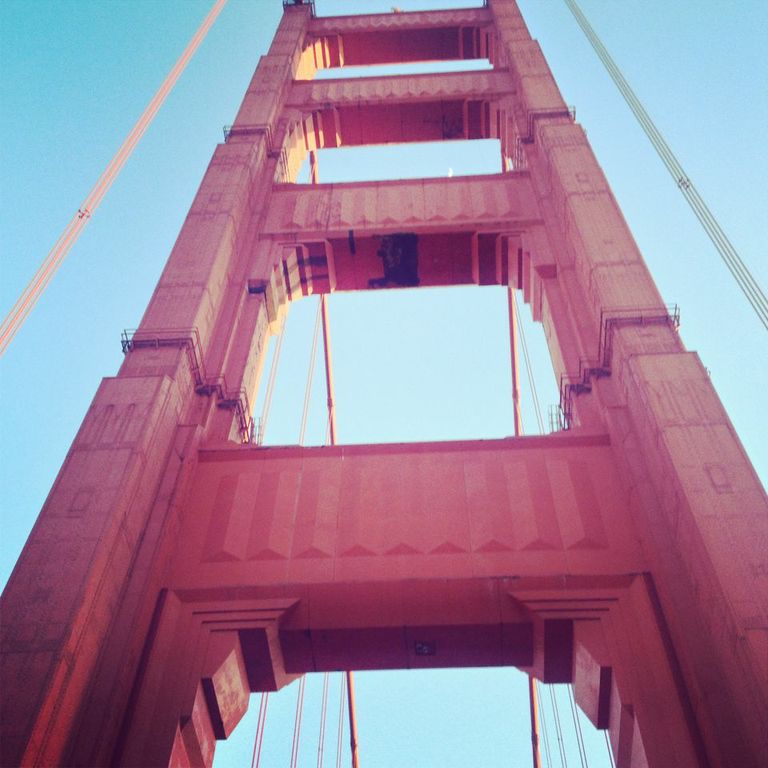 What's your favorite place to escape to on the weekends, even if it's only for a few hours for lunch?