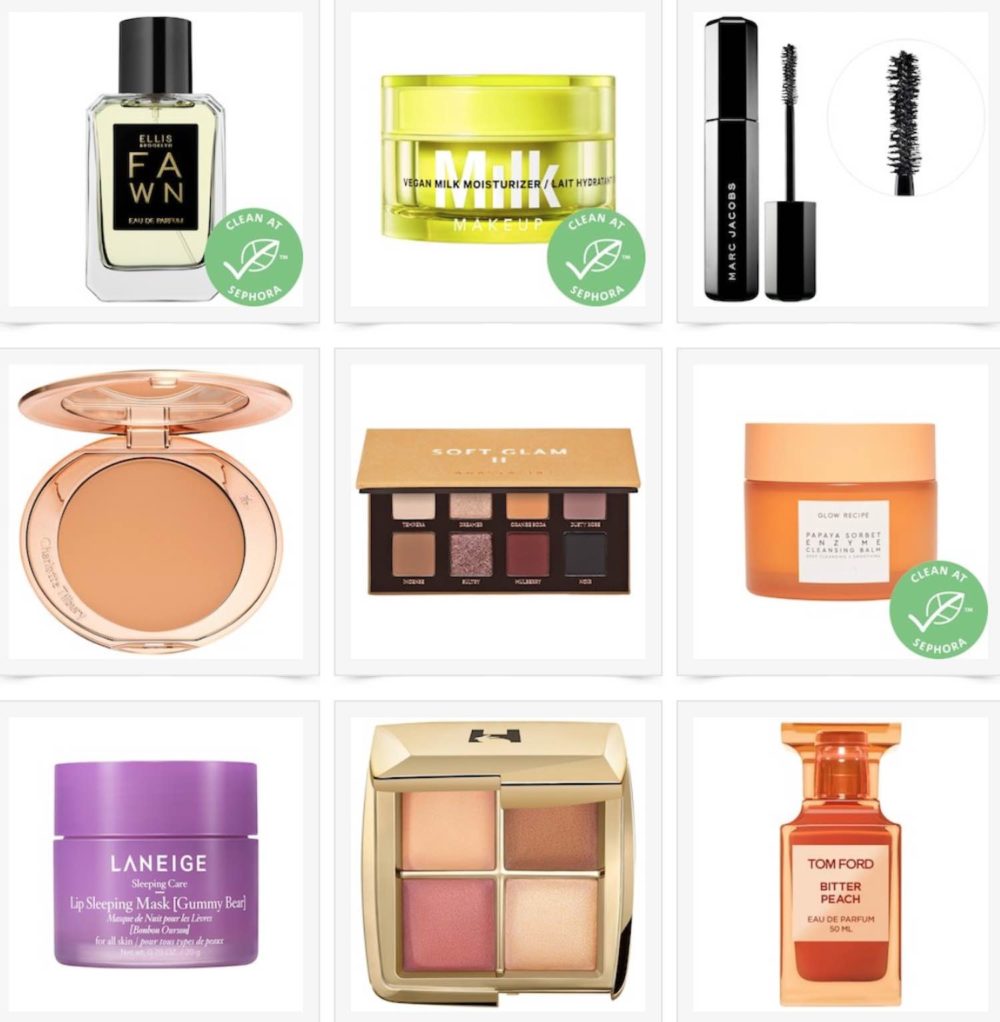 It's that time again! The VIB Sale is back with Sephora's Holiday Savings Event this fall. Sephora shoppers can save up to 20% off with code HOLIDAYFUN. Therefore, it's the perfect time to get a head start on holiday shopping. This year I wanted to share a few makeup, skin care, and fragrance items on my wish list. I haven't tested these yet, but they're from brands I love!
Fall 2020 Sephora Holiday Savings Event Details
Rouge Sale Dates: October 30 – November 9 for 20% off with code HOLIDAYFUN
VIB Sale Dates: November 3 – November 9 for 15% off with code HOLIDAYFUN
Beauty Insider Dates: November 5 – November 9 for 10% off with code HOLIDAYFUN
Sephora Skin Care Wish List

Sephora Makeup Wish List

Sephora Fragrance Wish List

Looking for even more Sephora recommendations? In addition to countless VIB sale posts I have an entire page dedicated to my all time favorite beauty products available at Sephora.
What will you be picking up in the Sephora Holiday Savings Event? On my path towards minimalism, I actually haven't shopped the sale in several years. If you need to replenish anything, it's a smart time to shop and restock favorites. Above all, this would be my favorite sunscreens, foundations, and sponges I run through routinely. Last year during the fall sale I shared even more Sephora holy grails. Similarly, during the 2019 spring sale I shared 7 beauty brands to discover. Likewise, in summer 2019 I shared another Sephora wish list.
Above all, make sure you're signed up for the Sephora Beauty Insider program. In addition to the VIB sale perks a few times per year you also get a free birthday gift. I've certainly loved getting those free birthday goodies over the years!
Like this post? Please check out some of my other beauty content before you go. Thanks for reading and happy shopping!