This post is sponsored by Sahale Snacks but the content and opinions expressed here are my own.
I've been living out of a suitcase lately and snacking is what keeps me alive, quite literally. From early morning workouts to commuting across the city to meetings and events, even my weekends have become go-go-go. Any savvy traveler will tell you that packing snacks is a must. And since I have food allergies, planning ahead is key. I've always got something in my bag on standby, and lately it has been Sahale Snacks. As a snack enthusiast, I'm obsessed.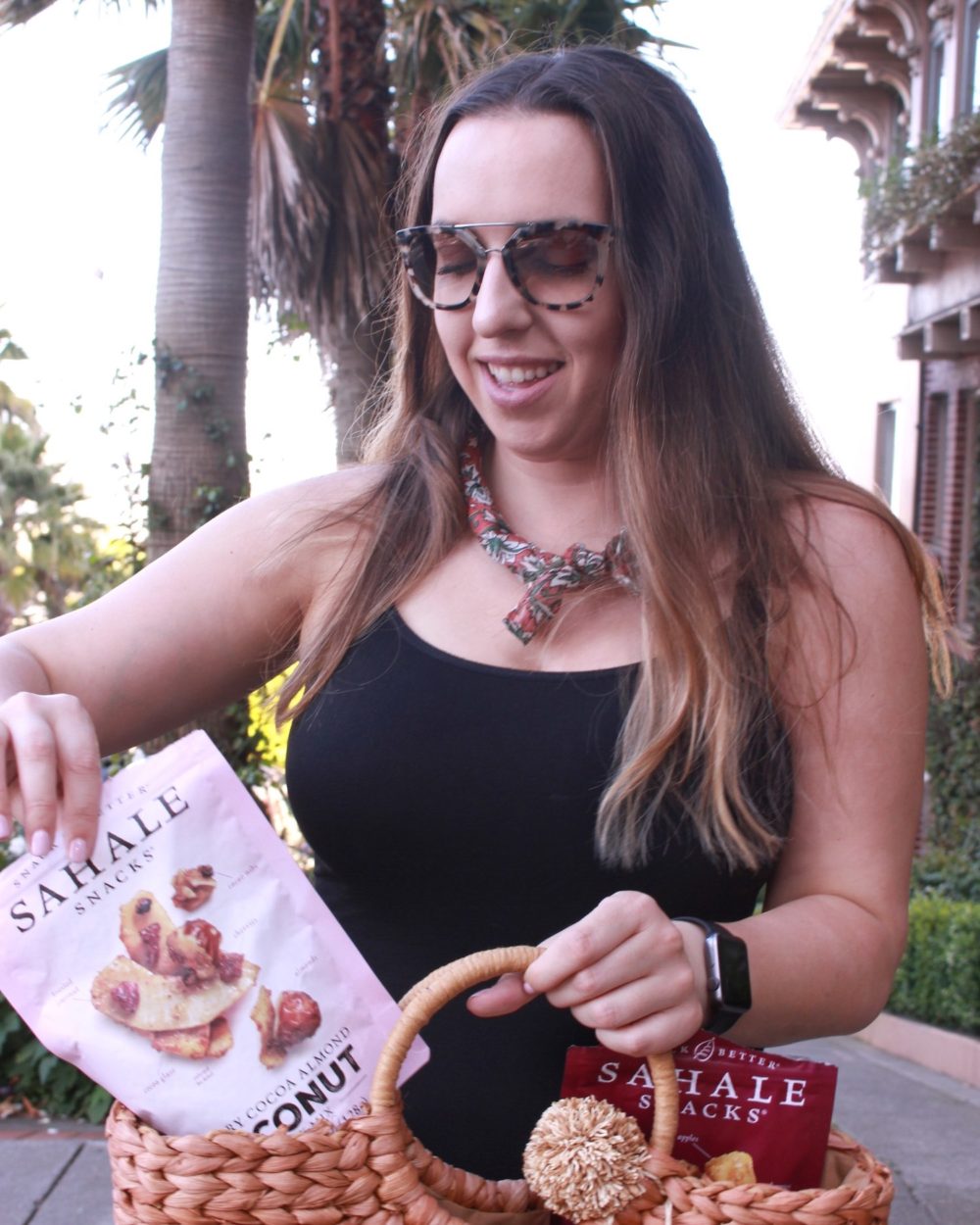 The two varieties I love most have to be Maple Pecans Glazed Mix and Cherry Cocoa Almond Coconut Snack Mix. Both mixes have resealable packages, perfect for enjoying on the go. I love the satisfying sweet and salty crunch of both snack mixes, which are made from only the highest quality real ingredients. For instance, the sweetness in the coconut mix comes from organic cane sugar, cacao nibs, and pure ground vanilla beans — nothing artificial. Additionally, Sahale Snacks are certified gluten free and non-GMO verified. The protein-based snack mixes have a unique blend of fruit, nuts, and spices. If you're a texture person, you'll love the variety as well. They are truly an elevated snack, and delicious any time of day.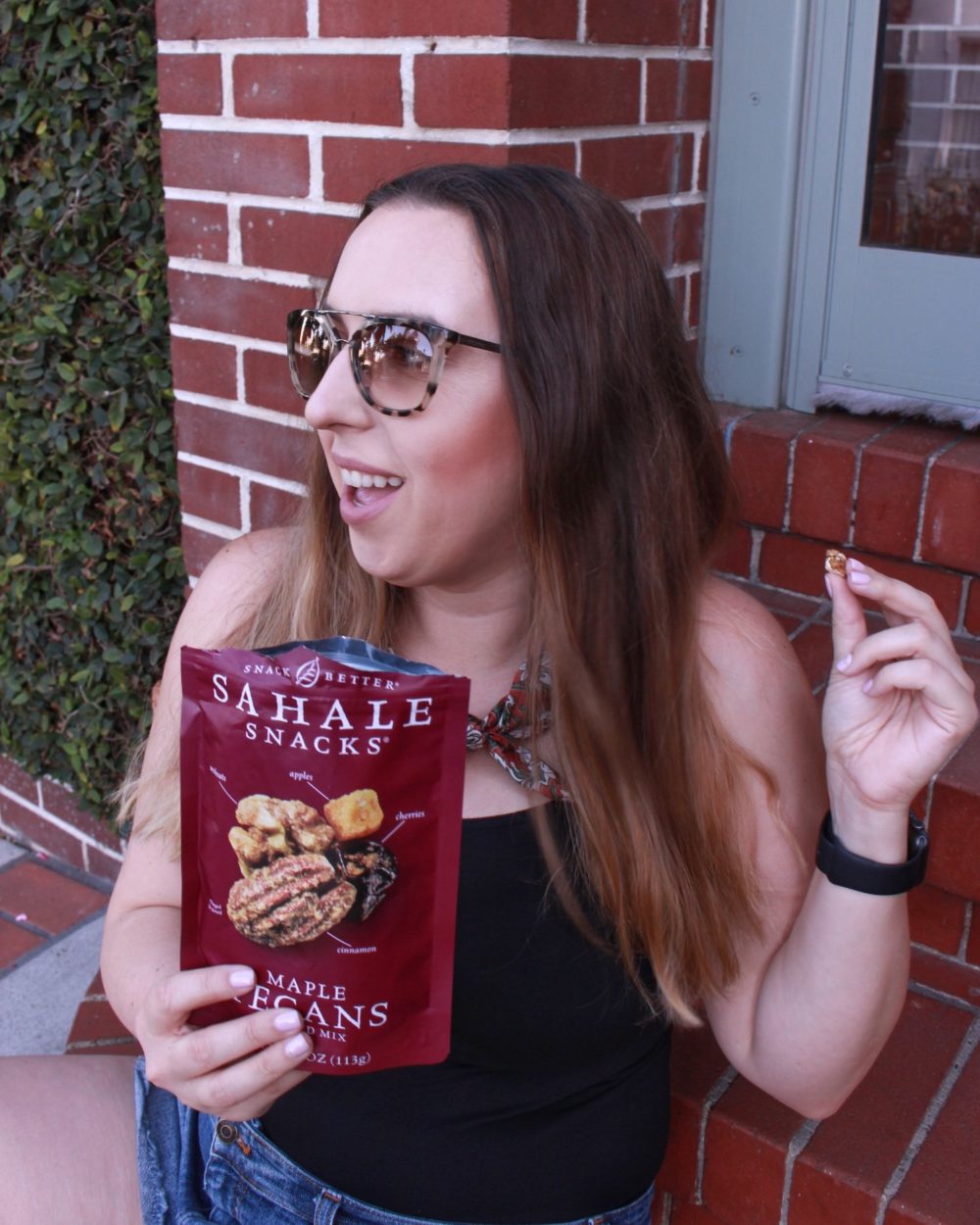 My favorite part? Sahale Snacks are readily available at so many retailers including Amazon, making it easy to stay stocked up on snacks to keep me satiated. I've honestly stashed a package in every handbag I have in rotation at the moment.
I feel like my schedule is only going to get crazier with the fall and holiday seasons quickly approaching, so I hope this inspires you to reach for something today you'll thank yourself for later. No one likes getting hangry! Keep those scrumptious snacks on standby.