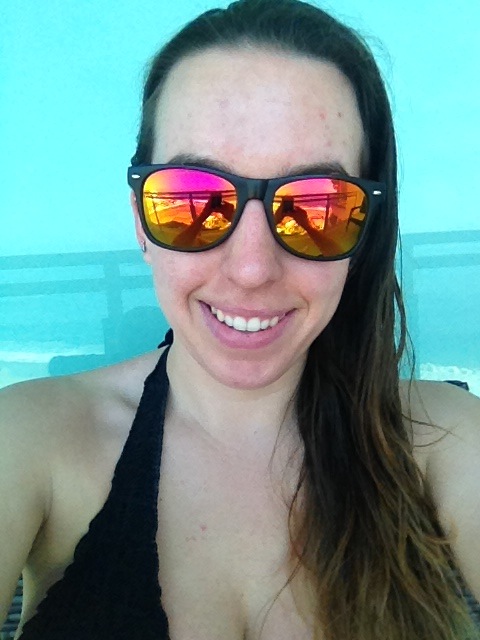 As a blogger and beauty enthusiast, makeup is a part of my routine that I look forward to, but I hate to give off the impression that it's absolutely vital in my daily life. In fact, I usually spend most of my weekends makeup-free, especially if it's hot out or I'm going to be doing anything physical. But let's be real, we all get a little self conscious sometimes, whether you dealing with acne, sun damage, or rosacea. Rosacea is actually quite a common inflammatory skin condition, affecting about 16 million Americans. 65% of rosacea sufferers wear makeup to work compared to only 35% of Americans who don't have rosacea. Additionally, over 4 in 5 rosacea sufferers have used cosmetics to cover up redness. So, what if I told you that makeup doesn't have to be the only answer to hiding persistent facial redness?
Mirvaso, by Galderma Laboratories, L.P., is the first and only FDA-cleared topical gel specifically developed and proven to reduce the persistent facial redness of rosacea. Mirvaso is an easy-to-use daily gel and results show quickly, lasting up to 12 hours. Depending on your health insurance and prescription copay, the product runs cheaper than most foundations, so why not break up with your makeup at that point? That is innovation I can get behind! Check out more on Mirvaso and learn how you can enter their Emmy Awards Show ticket giveaway!
Important Safety Information
Indication: Mirvaso® (brimonidine) topical gel, 0.33% is an alpha adrenergic agonist indicated for the topical treatment of persistent (nontransient) facial erythema of rosacea in adults 18 years of age or older. Adverse Events: In clinical trials, the most common adverse reactions (≥1%) included erythema, flushing, skin burning sensation and contact dermatitis. Warnings/Precautions: Mirvaso Gel should be used with caution in patients with depression, cerebral or coronary insufficiency, Raynaud's phenomenon, orthostatic hypotension, thromboangiitis obliterans, scleroderma, or Sjögren's syndrome. Alpha-2 adrenergic agents can lower blood pressure. Mirvaso Gel should be used with caution in patients with severe or unstable or uncontrolled cardiovascular disease. Serious adverse reactions following accidental ingestion of Mirvaso Gel by children have been reported. Keep Mirvaso Gel out of reach of children. Not for oral, ophthalmic, or intravaginal use. You are encouraged to report negative side effects of prescription drugs to the FDA. Visit www.fda.gov/medwatch or call 1-800-FDA-1088. I was selected for this opportunity as a member of Clever Girls Collective and the content and opinions expressed here are all my own.