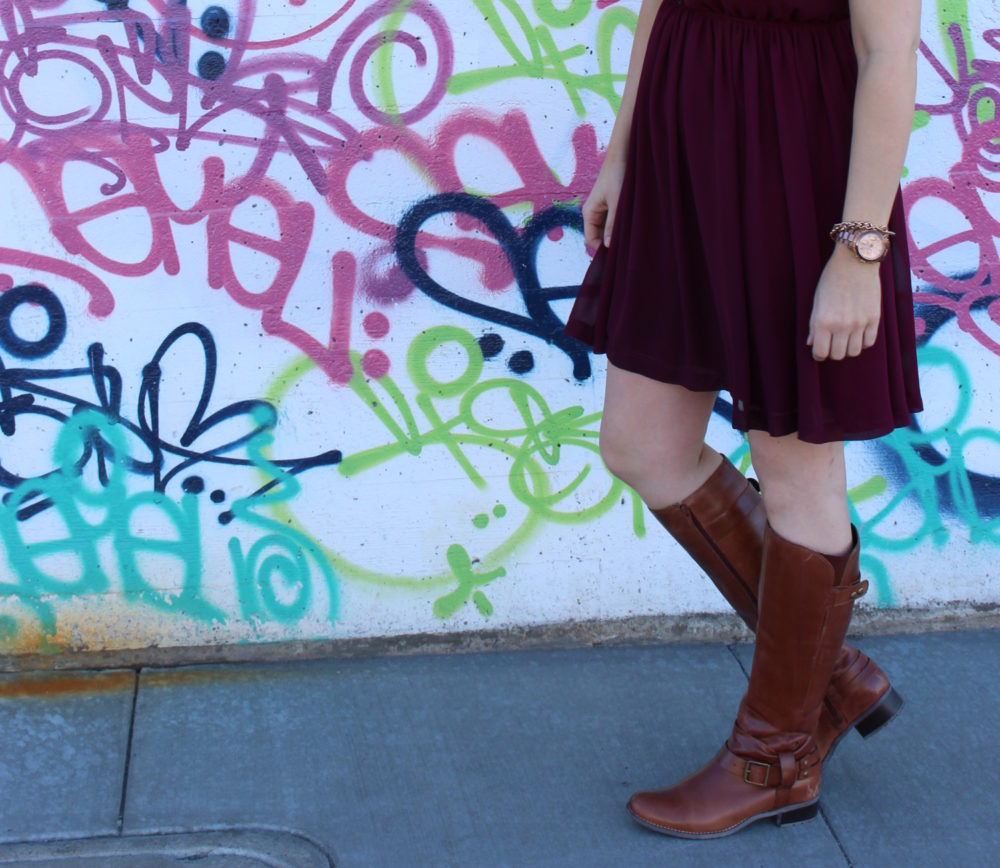 Coat: Forever 21 (similar) | Dress: Forever 21 (similar) | Boots: Hush Puppies (c/o) | Watch: Michael Kors | Bracelet: Vince Camuto (similar)
When it comes to wet weather, there are a lot of boots I have to temporarily shelf since they can't handle it. Sure I have my bulky Hunters and Fryes, but what about a comfortable, stylish, and 100% waterproof boot that I know will keep me dry? I was recently introduced to the Hush Puppies WeatherSmart collection, a line of entirely functional and totally stylish boots for the rain. I ended up getting the Chamber 14″ boot in this lovely tan cognac shade because firstly, I don't own any brown boots, and second, I wanted a lighter neutral to work in other seasons as well. San Francisco has some wacky weather and it's not unusual for it to rain in June or July. In fact, it rained on both my high school and college graduation days.
While it wasn't wet out, yesterday I styled my cognac boots with two of my best-ever Forever 21 finds; a burgundy chiffon dress and a cozy gray fleece trench coat. It takes some real effort for me to style an outfit that contains no black, so here's my take at California winter chic. These boots have a soft tweed lining that feels great against bare skin, so I wanted to showcase them worn with a dress instead of my usual pairing with leggings or jeans.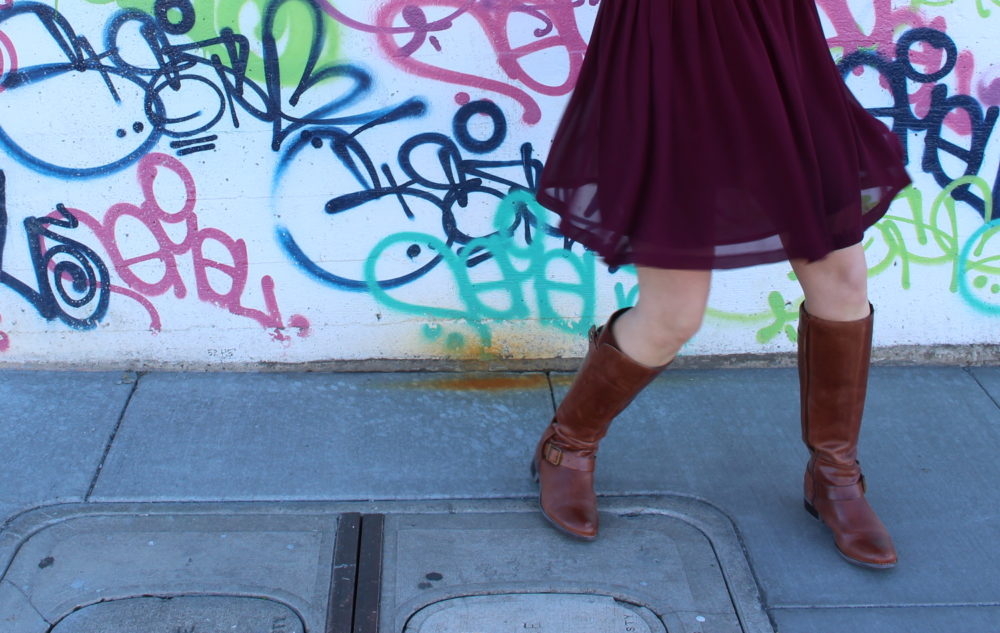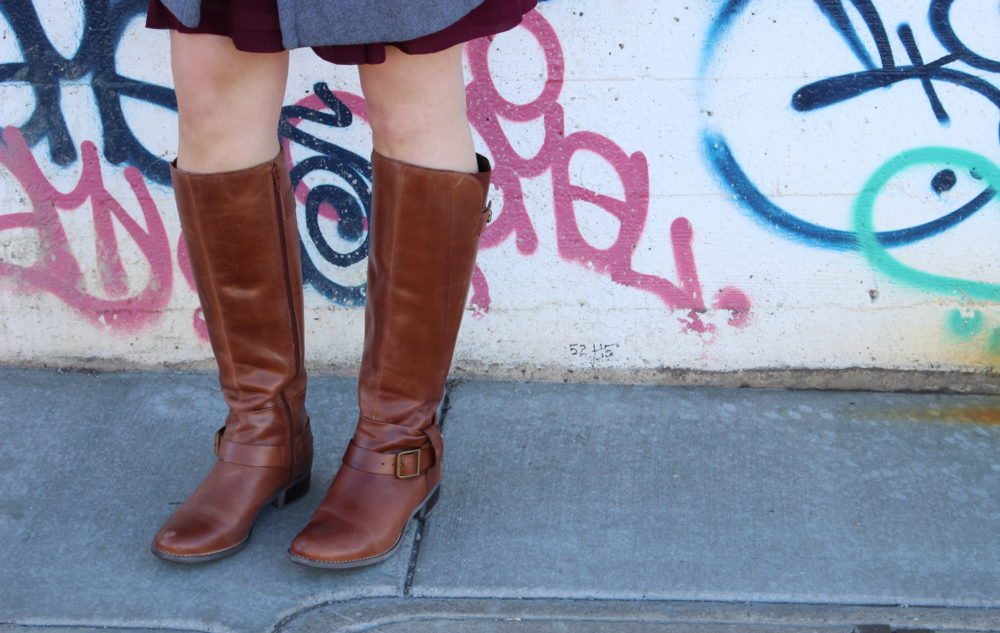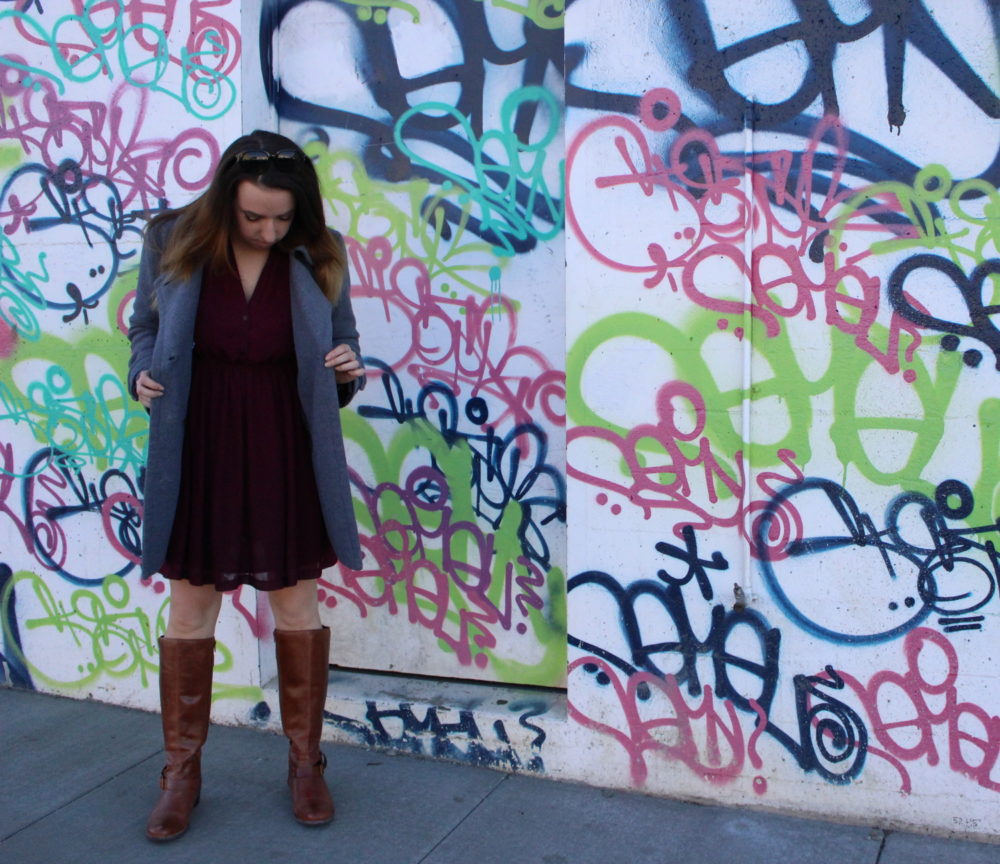 I teamed up with Hush Puppies to also give my readers an awesome deal. From now until December 30th, you can score 20% off the WeatherSmart line using my promo code, CHELSEAHP20. If you like what you see, now's an awesome time to treat yourself or someone else. After all, there are still many more rainy months ahead!
FTC disclosure: These boots were gifted from Hush Puppies and they were also were kind to give my readers a discount. As always, this is my honest opinion.