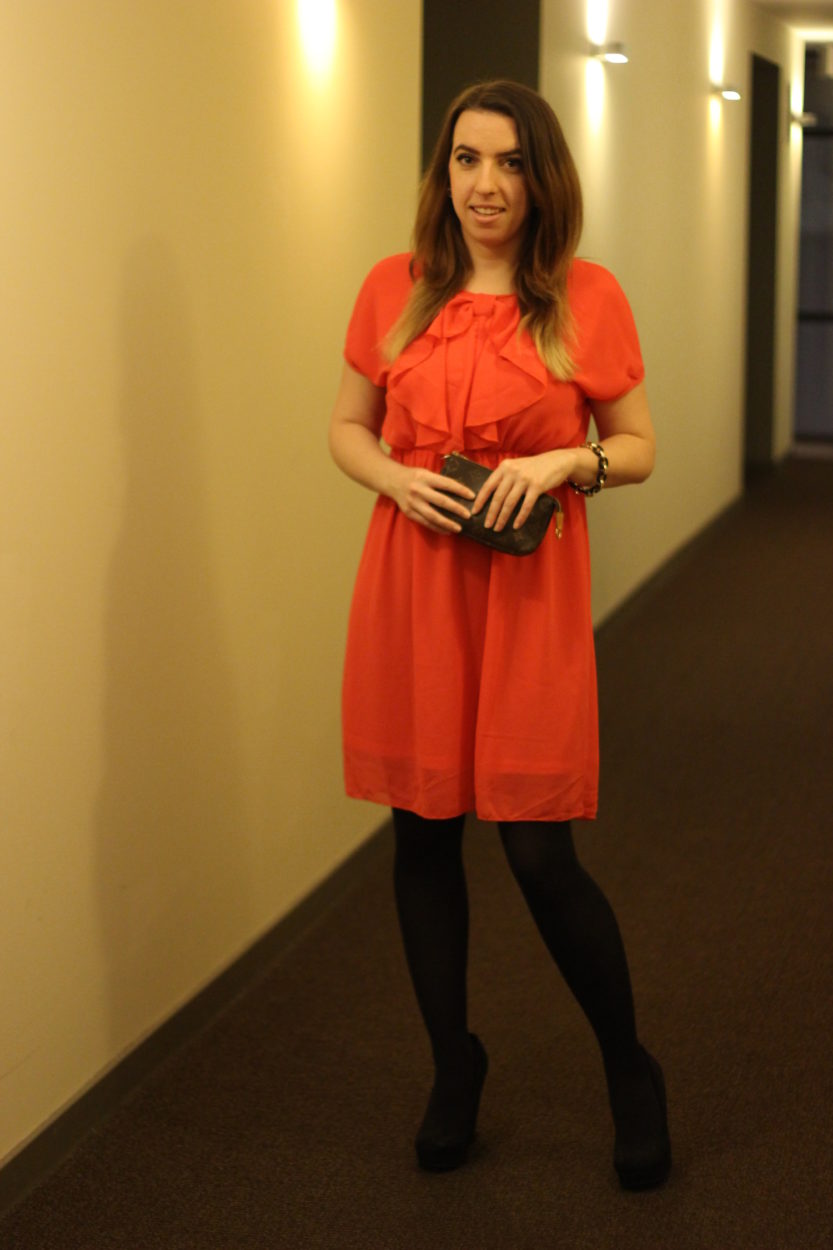 Dress: Popbasic | Earrings: Popbasic | Tights: DKNY | Shoes: Forever 21 (similar)| Clutch: Louis Vuitton | Bracelet: Banana Republic Factory (similar)
I've been on a holiday party marathon for the past few nights and weeks, and honestly I was running out of appropriate festive dresses. That's why I was so stoked when my Popbasic order came in before my boyfriend's company holiday party. Seriously, I pretty much cracked open the box, threw it on after work, touched up my makeup, and left for the soirée. I purchased the darling Melodie collection, a shipment that included both the chiffon dress and statement stud earrings shown here. The front-back reversible dress is a true orange-red shade that can easily transition from winter to spring, and I paired it with neutral basics to make it the star piece. I stuck with opaque black tights, sleek black wedges, and a nude lip, plus a secondhand LV clutch I scored at the recent Threadflip Warehouse Sale.
Popbasic is a fun new service that releases monthly micro-collections, all for $100 or less, that are comprised of high quality and limited edition fashion, jewelry, and accessory items. Trust me as a long time follower and first time shopper, if there's a collection you're interested in, buy it before it's gone! So far I'm really pleased with the quality of this parcel, and I can't wait to see what's in store for the next one.