A few weeks ago I had the privilege of attending the Born This Way Ball courtesy of Skype. Skype hooked myself and several other bloggers with the experience of a lifetime seeing Lady Gaga live at the HP Pavilion. The tour has been roaming other countries for the past few months and it finally made its way to the US, hitting up Portland, OR and Tacoma, WA just a few nights before it came to San Jose.
This was my second time seeing Lady Gaga live, and let me tell you she is an entertainer who puts her whole being into performing and giving her audience an incredible show. Between sets of songs she told us to follow our dreams, she said to never give up our individuality no matter what, she praised the Bay Area's gay community for supporting her in early days of her singing career, she donned a handmade jean vest someone threw on stage, and even commented that she smelled marijuana from the general admission area. And at one point she even asked the audience, "do other musicians actually lip sync? How can they do that? Of course I sing live at all my shows. You paid for a f***ing ticket, right?"
Everything from the stage design (a medieval castle with meat locker, guitarist, drummer, and bedroom compartments), to the theatrics (including Lady Gaga kicking off the show in a dramatic fashion on an armored black unicorn, and even as a motorcycle just as on the Born This Way album cover), to the costumes (custom designed by Versace), the production was top-notch. Skype was very generous and set us up with 3rd row seats, access to an awesome pre-party, deluxe goodie bags, and a safe ride to and from the show. It was unreal to see some of my favorite songs like "Yoü and I", "Judas", "Paparazzi", "Bad Romance", and "Just Dance" performed at such close proximity.
Unfortunately my camera and iPhone ran out of power limiting how much footage I took at the show, check out the pictures I do have and some taken by my dear friend and OMGbuymeTHIS partner in crime, Mallory Mitchell. Please also enjoy my quick outfit video below featuring all the surprises we got in our goodie bags.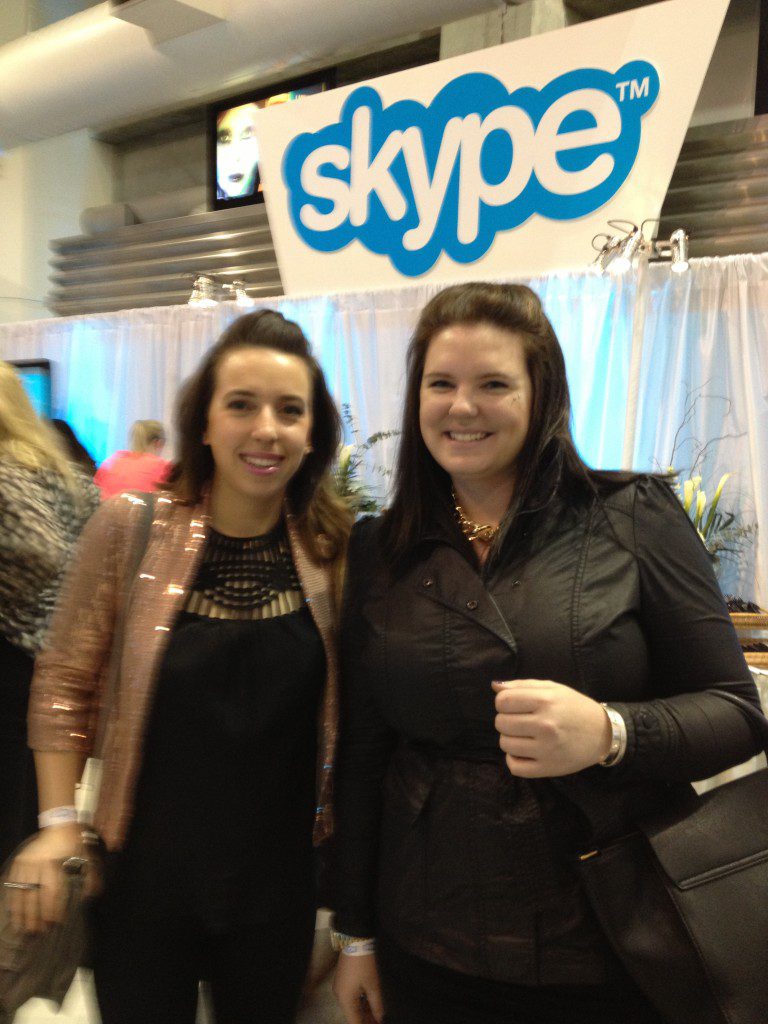 Mallory & I at the Skype pre-party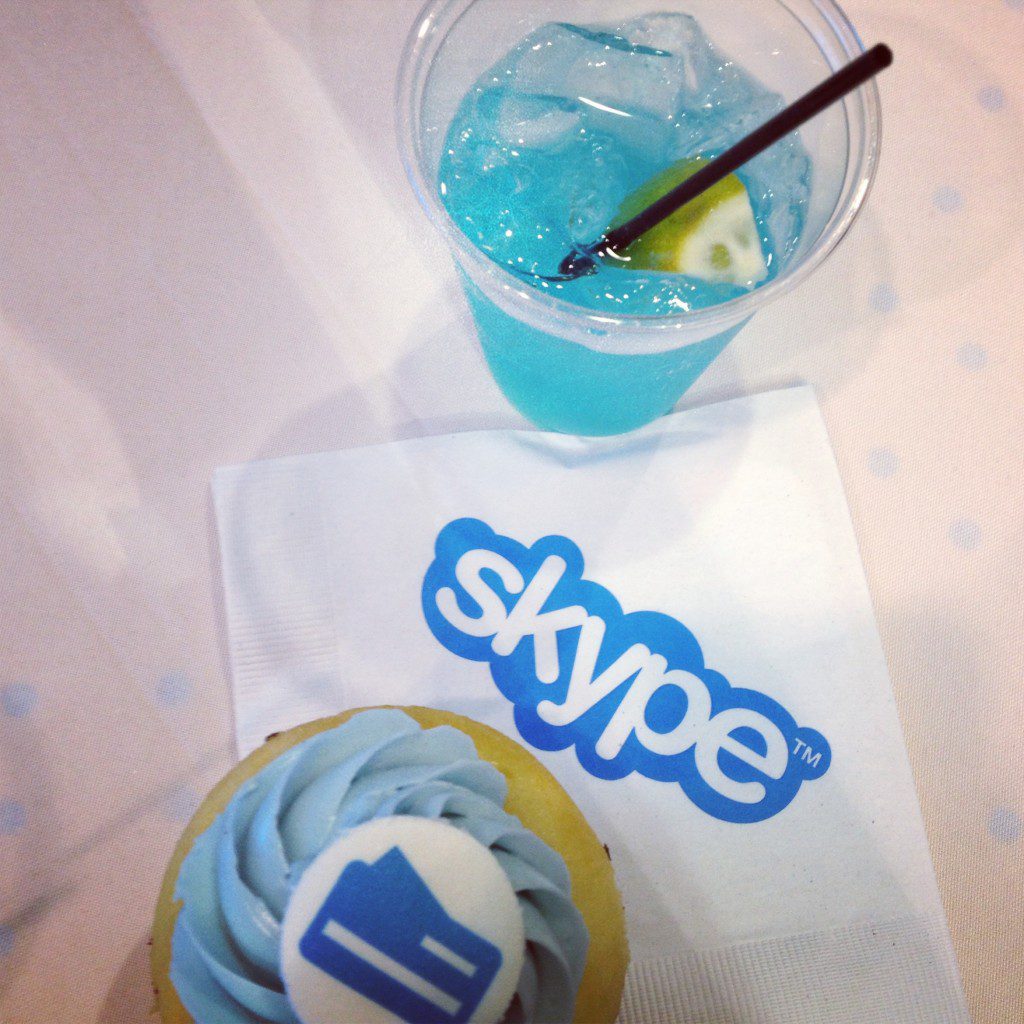 Feature cocktail & cupcake
 Ice cream sundae bar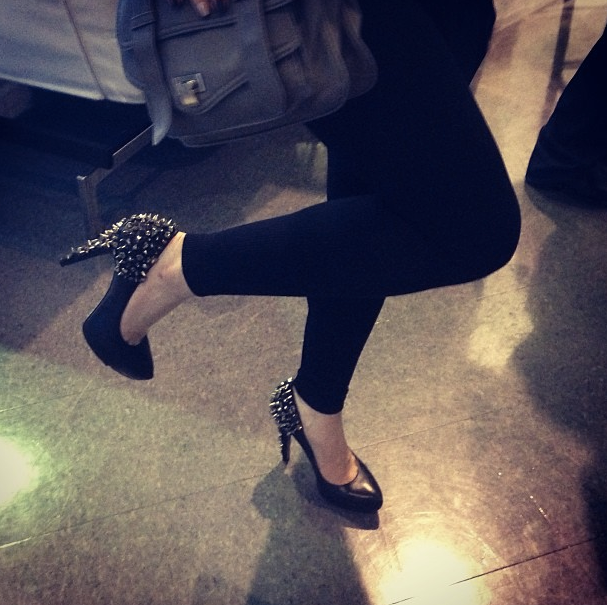 My outfit of the night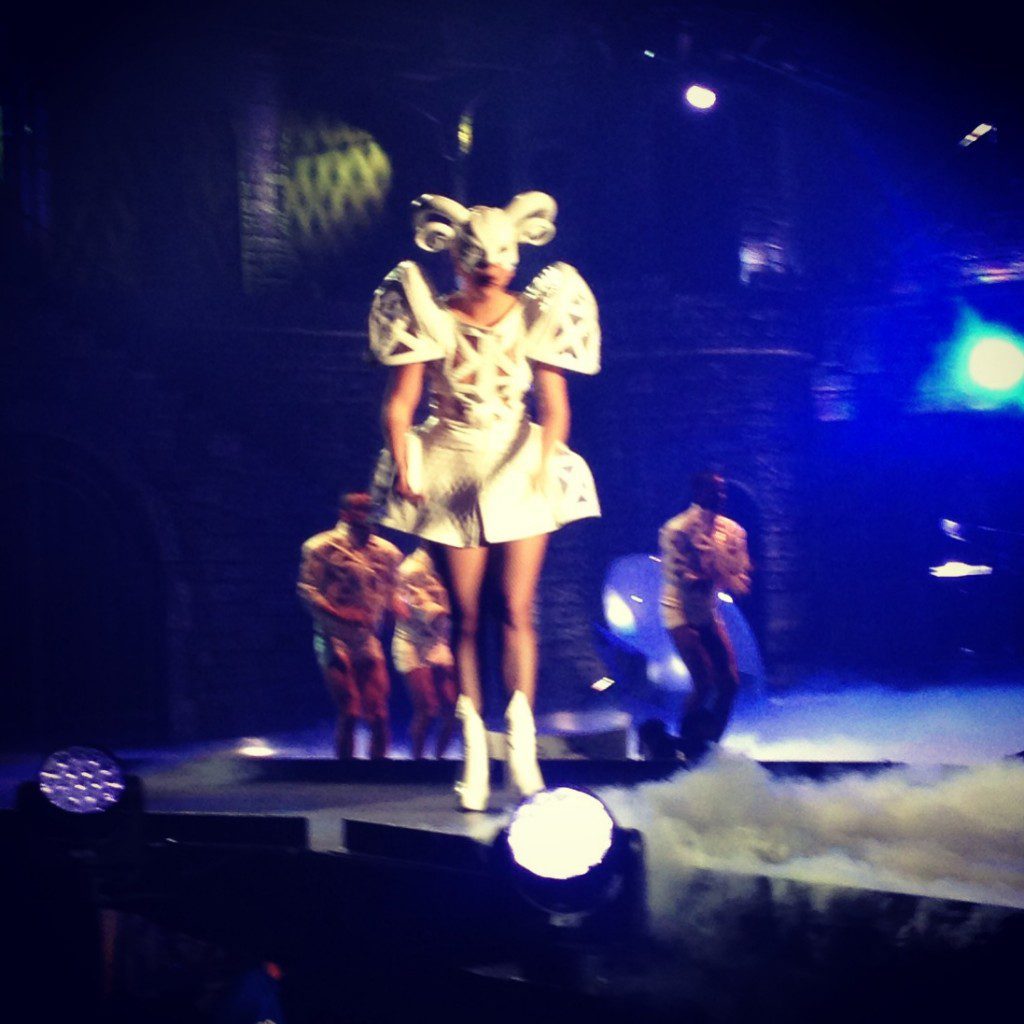 Lady Gaga up close and personal
I'd like to give a major thanks to Skype for the unforgettable experience at the show. It was an absolute pleasure to attend.
FTC disclosure: complimentary tickets to Lady Gaga's Born This Way Ball Tour were provided by Skype, although I was not asked to write any review of the show. We got access to a really fun pre-party and some great goodie bags. I was not compensated for this blog post.