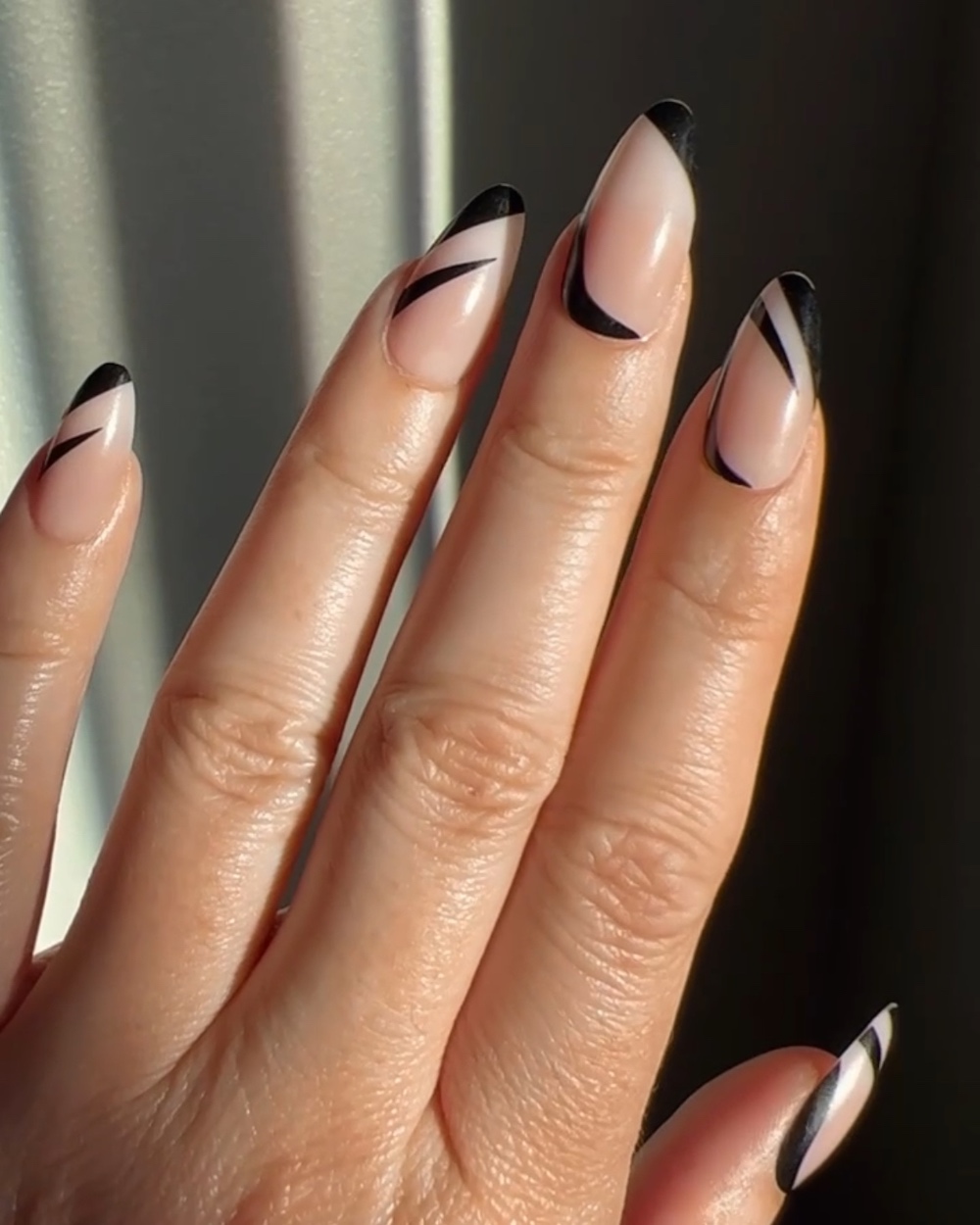 It's no secret, I love press on nails. I have for years and years. I just love the instant gratification and a flawless looking manicure. With press on nails, you can achieve that look in under 5 minutes flat. With the right prep and proper nail care routine, it's also a lot less damaging than frequent gel manicures. Press on nails are pretty durable, as well. The best part truly is that you don't have to spend a lot! Here are some of the best drugstore press on nail kits for spring, from press on nail brands that I love!
Salon Perfect
Salon Perfect is a Walmart exclusive brand, probably most well known for their false lashes. I have recently discovered Salon Perfect press on nails, and I'm in love. They have nails of all different shapes and lengths, all at an affordable price point. Don't miss their new nail art inspired designs for spring! I recently got a set of the Modern French stiletto nails and I've been really pleased with the quality. The Modern Art press on nail sets are even more bold and trendy. The nails are thick and firm, so they don't get bent as easily as some other brands.
imPRESS by KISS
I've been using this drugstore press on nail brand for nearly 10 years. They are widely available and constantly releasing new colors, designs, and shapes. For spring 2022, imPRESS has a lot of short square and medium coffin shape nails in pretty pastel shades like baby blue, petal pink, lilac, and more. You can find these colorful imPRESS press on nails for spring at Walmart, ULTA, CVS, and Target.
And in case you missed it: I shared a new YouTube video last week sharing some of the new nails, makeup, hair care, shoes, and accessories currently at Walmart for spring. The Walmart nail aisle has the best selection of press ons I've seen lately.
Other Nail Care Essentials
There are a few general tips I'd give to press on nail first timers, and it all goes back to just general nail care tips. Use cuticle oil, trim and buff your nails, and use OPI Nail Envy between manicures. Your hands will thank you! Also carry a small tube of nail glue with you in your bag because nails popping off is totally normal, especially if you wash and moisturize your hands a lot. Nail glue dries pretty quickly so it's easy to reattach any press on nails while on the go.
Have you tried press on nails before? What are your favorite brands and styles? Let us all know in a comment below!